Cutting-edge CoolSculpting is a noninvasive, FDA approved fat cell minimizing procedure performed to sculpt and shape the body. Because this service does not require surgery, the healing and recovery periods are substantially shorter than those associated with traditional surgical fat removal methods. This procedure employs the application of controlled cooling, also known as cryolipolysis, to suction and freeze fat cells so that they can be organically removed from your body to create a smaller, more sculpted silhouette. This trailblazing procedure has been gaining traction for being a safe and effective method to remove stubborn fat in a variety of areas on the body over the course of several sessions. At Hermosa Plastic Surgery in Albuquerque, NM, led by board-certified plastic surgeon Dr. Miguel Gallegos, we use advanced CoolSculpting technology to help you realize your aesthetic goals that would otherwise be unobtainable by working out alone. Schedule an appointment to get more information about CoolSculpting, and find out if this procedure is the right one for you.
Reviews
"I give Dr. Gallegos 5 STARS!! His staff was kind, informative, and knowledgeable. Dr. Gallegos was awesome! I can't express how happy I am with selecting Dr. Gallegos for my surgery. He was excellent in every detail from start to finish and went above and beyond. I researched all the Surgeons in Albuquerque and chose Dr. Gallegos for his education, qualifications, and 20+ experience. After meeting him, I knew he was the one. He answered countless questions, was never rushed and I knew exactly what to expect. He exceeded all of my expectations! His staff Nurse and MA were also excellent. I received amazing care and kindness. If you want the best chose Dr. Gallegos and his staff. If you want life changing results choose Dr. Gallegos and his staff. How fortunate Albuquerque is to have such a such a incredible Physician/Surgeon. Thank you"
- C. /
Healthgrades /
Mar 31, 2020
"This is Marcy Britton and I'm using my friends post. This was the best experience I ever had. I look years younger and I love my new lips."
- S.B. /
Google /
Feb 24, 2020
"Dr Gallegos is the best plastic surgeon in Albuquerque, I've been to others and he has done the best job in the state of New Mexico I had a breast augmentation... Amazing the scars are so fine lined you have to practically get a scope to see the scars. I was so pleased with his work that I had to have a tummy tuck.. a month later, it's Amazing how I have healed in such a short time. Dr. Gallegos is extremely detailed with proficiency it's unbelievable, I've had many many clients that have gone to many surgeons in the Albuquerque area and that is why I wanted Dr . Gallegos I didn't want my body looking anything like in a horror movie. In all honesty if I could post the jobs he has done on my body I would, you wouldn't question his work. Any women that wants her body looking amazing without the huge scars , Dr. Gallegos would be the one, trust me. I would absolutely have it done all over again , he's the best in Albuquerque and I'm extremely picky on how my body looks internally and externally.... Paula"
- P.V. /
Google /
Jan 28, 2020
"I've been coming to Hermosa for years now. They've always done such a great job. The nurses are very friendly and can answer all my questions. I highly recommend Hermosa"
- D.S. /
Google /
Apr 18, 2019
"Two years ago I went to Dr. Gallegos' office hoping he could help me. Not only did he help me, my experience with Dr. Gallegos and his staff has been nothing other than exemplary! Any time I have had a question or a concern I always get treated as if I mean something to the practice, I do not, not have a ever felt that I am just a warm body... If you want the best, go see Dr. Gallegos."
- M.M. /
Google /
Mar 28, 2019
Previous
Next
am i a candidate for coolsculpting?
CoolSculpting is a noninvasive, nonsurgical method to remove fat by a process that drops your skin temperature considerably, allowing the affected skin cells to freeze, die, and disappear in the weeks following your treatments. Because the goal of CoolSculpting is to slim and sculpt your body by targeting stubborn problem areas, patients who seek out this procedure should be relatively fit and have already achieved their ideal weight. This service works well for removing troublesome areas that have not been improved by working out without having to resort to an invasive procedure that requires significant recovery and downtime, such as liposuction. In order to fully achieve their desired results, the majority of patients often receive more than one treatment. CoolSculpting treatments can also help remove stubborn fat pocket areas, leaving a thinner, more toned appearance. If you have reached and maintained your ideal weight but wish to remove a little extra fat while avoiding the complications associated with surgery and needles, contact our Albuquerque, NM office to get more information about CoolSculpting. See how this treatment can help you achieve your goals.
how is coolsculpting performed?
Following your initial appointment, Dr. Gallegos will create your customized treatment plan and your first procedure will be arranged. At your appointment, a specialized gel pad and the CoolSculpting handpiece is used on the selected areas, and cryolipolysis will then be initiated. The cooling technology, delivered through the handpiece, will target and freeze the fat. It is not uncommon to experience a cold sensation while receiving this treatment, but this should not create pain. Because the handpiece uses suction to move the targeted fat cells toward the area to be treated, you will likely experience a minor pulling or tugging, but these are completely normal sensations and do not often lead to pain in most patients.
is there any recovery time after coolsculpting?
Since CoolSculpting is noninvasive, you will be able to return to your usual daily activities after your procedure. In most circumstances, patients can return to school or work immediately after their treatment. Symptoms of the treatment can include bruising, stinging, redness, swelling, and soreness of the treatment area. However, these symptoms are often short-lived and typically fade in the hours after your treatment. Typically, the side effects of this treatment are mild and subside quickly. You should expect to enjoy results within three weeks with the most impressive results appearing 1 – 3 months following your CoolSculpting procedure. This timing allows the cells to be removed from your body organically, a process that can take several weeks. CoolSculpting procedures work best in small batches, and you will more than likely require multiple sessions to completely achieve your goals.
Just how much will CoolSculpting cost?
The cost of your CoolSculpting treatment will depend upon the number of sessions required and the quantity of fat that will be removed, as well as the number and size of your target areas. During your initial consultation, Dr. Gallegos will listen to your aesthetic goals to determine the most appropriate course of action to attain your ideal results. Dr. Gallegos will also speak with you regarding any anticipated out-of-pocket expenses. Our Albuquerque, NM office occasionally features special discounts and packages so contact our plastic surgery facility for more information.
How does CoolSculpting work?
CoolSculpting exists in a realm in between surgery and work-out weight loss. The CoolSculpting process utilizes a unique applicator that is applied to the selected area of fat that is to be treated. When the applicator is put in place, the CoolSculpting device lowers the temperature of the skin inside the applicator, "freezing" it. Once the targeted fat cells are frozen, they are then dissolved and removed naturally by your body over the course of several weeks. This procedure works better in small batches, and multiple sessions are often required for patients to reach their ideal results. Compared to other fat removal procedures, such as liposuction, it is noninvasive and provides patients with a smooth, even reduction of fat without leaving unsightly bumps.
Is CoolSculpting safe?
CoolSculpting is a nonsurgical, topical procedure in which the apparatus is simply applied to your skin's surface, freezing the affected skin by a process called cryolipolysis. With this therapy, there is virtually no need for a healing period, and patients are often able to return to their daily activities following their treatment. You might notice some minor swelling and redness immediately following the session, but that generally subsides in approximately one week. CoolSculpting is also FDA approved, confirming that it is a safe procedure. It is even comparably safer than other surgical fat removal options available.
How many sessions will I need?
The number of sessions you will require to attain your desired outcome will be determined during your consultation, where Dr. Gallegos will listen to your goals and assess the areas desired for treatment. For some patients, just one treatment may be sufficient while others might require more therapy sessions, depending on the quantity of fat being treated and the size of the area that is targeted. The number of sessions relies heavily on your aesthetic objectives and whether or not you have larger layers of fat in your target regions.
Can the fat cells grow back?
While the affected fat cells cannot regrow, brand new fat cells may form if you gain weight following your procedure. This is why the CoolSculpting treatment is intended for those who are able to maintain a consistent, healthy weight. Furthermore, considerable weight gain can greatly impact and reverse your results. In order to keep your desired effects, it's necessary to stick to a proper diet plan and workout regimen.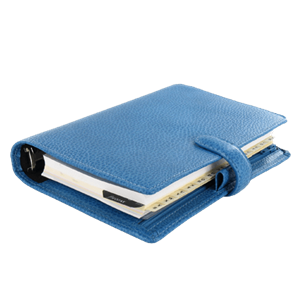 Plan Your Procedure
Recovery Time

N/A

Average Procedure Time

Varies

Post-op Follow-up

Multiple sessions

Procedure Recovery Location

Outpatient
Contact Us
There is no such thing as the perfect body, and each one of us has things we would love to change, such as specific deposits of fat that do not respond to diet and exercise. Because of recent technological advances, it is no longer necessary to put up with unwanted fat in lieu of a surgical solution. Hermosa Plastic Surgery is proud to offer Albuquerque, NM men and women CoolSculpting procedures to reduce sections of difficult fat without surgical procedures for a slimmer, smoother body line. Schedule a consultation with board-certified plastic surgeon Dr. Gallegos to decide if you qualify for CoolSculpting, or whether a different treatment would be more appropriate for your circumstance.
Related Procedures
Related Post