At Hermosa Plastic Surgery, board-certified plastic surgeon Dr. Miguel Gallegos offers numerous face and body lifting procedures for patients who may want to look younger or have lost a significant amount of weight. When you are looking to obtain tighter, smoother skin on the face and body, a lifestyle lift procedure may be ideal for you and your goals. During a thorough consultation at our Albuquerque, NM facility, Dr. Gallegos will be able to identify your desired outcome and curate a treatment plan with the best treatment options for you. The lifestyle lift procedures that Dr. Gallegos provides at Hermosa Plastic Surgery include:
Facelift: Performed to lift and tighten your skin and smooth out wrinkles
Brow Lift: Allows for a more youthful look by lifting the brow, improving a droopy look
Neck Lift: Eliminates unwanted neck skin for a tighter neck and jawline
Eyelid Lift: Able to be performed on the upper or lower eyelid, or both for a youthful look
Breast Lift: Ensures a perkier bustline to reduce signs of aging or extreme weight loss
Arm Lift: Creates the look of a more toned arm while reducing excess sagging skin
Body Lift: Will take care of the loose skin around your body with skin tightening techniques
Brazilian Butt Lift: Utilizes liposuctioned fat to add size to your buttocks for a fuller backside
Thigh Lift: Can transform areas of the inner and outer thighs by removing excess skin
Additionally, for patients who have lost a significant amount of weight and are dealing with loose skin, Dr. Gallegos provides after weight loss surgery for overall body contouring.
Learn more about the many lifestyle lift procedures that Dr. Gallegos offers at Hermosa Plastic Surgery by contacting us in Albuquerque, NM to schedule your initial consultation.
Reviews
"I give Dr. Gallegos 5 STARS!! His staff was kind, informative, and knowledgeable. Dr. Gallegos was awesome! I can't express how happy I am with selecting Dr. Gallegos for my surgery. He was excellent in every detail from start to finish and went above and beyond. I researched all the Surgeons in Albuquerque and chose Dr. Gallegos for his education, qualifications, and 20+ experience. After meeting him, I knew he was the one. He answered countless questions, was never rushed and I knew exactly what to expect. He exceeded all of my expectations! His staff Nurse and MA were also excellent. I received amazing care and kindness. If you want the best chose Dr. Gallegos and his staff. If you want life changing results choose Dr. Gallegos and his staff. How fortunate Albuquerque is to have such a such a incredible Physician/Surgeon. Thank you"
- C. /
Healthgrades /
Mar 31, 2020
"This is Marcy Britton and I'm using my friends post. This was the best experience I ever had. I look years younger and I love my new lips."
- S.B. /
Google /
Feb 24, 2020
"Dr Gallegos is the best plastic surgeon in Albuquerque, I've been to others and he has done the best job in the state of New Mexico I had a breast augmentation... Amazing the scars are so fine lined you have to practically get a scope to see the scars. I was so pleased with his work that I had to have a tummy tuck.. a month later, it's Amazing how I have healed in such a short time. Dr. Gallegos is extremely detailed with proficiency it's unbelievable, I've had many many clients that have gone to many surgeons in the Albuquerque area and that is why I wanted Dr . Gallegos I didn't want my body looking anything like in a horror movie. In all honesty if I could post the jobs he has done on my body I would, you wouldn't question his work. Any women that wants her body looking amazing without the huge scars , Dr. Gallegos would be the one, trust me. I would absolutely have it done all over again , he's the best in Albuquerque and I'm extremely picky on how my body looks internally and externally.... Paula"
- P.V. /
Google /
Jan 28, 2020
"I've been coming to Hermosa for years now. They've always done such a great job. The nurses are very friendly and can answer all my questions. I highly recommend Hermosa"
- D.S. /
Google /
Apr 18, 2019
"Two years ago I went to Dr. Gallegos' office hoping he could help me. Not only did he help me, my experience with Dr. Gallegos and his staff has been nothing other than exemplary! Any time I have had a question or a concern I always get treated as if I mean something to the practice, I do not, not have a ever felt that I am just a warm body... If you want the best, go see Dr. Gallegos."
- M.M. /
Google /
Mar 28, 2019
Previous
Next
What Are The Benefits Of A Lifestyle Lift?
A personalized lifestyle lift plan designed by Dr. Gallegos offers dramatic results with a wide variety of benefits, including:
Tightening and lifting sagging skin
Reducing unwanted fat
Eliminating excess, loose skin
Diminishing wrinkles, creases, and lines
Recontouring the body
Improving body proportions
Enhancing the look, shape, and feel of multiple body areas
Achieving a more youthful, rejuvenated look
Toning and firming the skin
Offering customized options to target your unique needs and goals
How long does a lift surgery take?
It depends on the type of lift you're having done, but in general, most lift surgeries take between 2 – 4 hours.
How long does a facelift last?
Because our bodies are constantly aging and fighting the effects of gravity, facelifts or any lifting procedure isn't permanent. As you age, your skin will start to droop or sag, but in general, you can expect your facelift to last about 10 years.
Can I combine lift surgeries?
Yes, you can combine lift procedures. Many people will combine various lifts, especially if they have lost a significant amount of weight and want to remove excess loose skin. During your consultation with Dr. Gallegos, he can assess your situation and aesthetic goals to create a plan to best achieve the look you want.
Does a lift procedure get rid of unwanted fat?
It depends on the type of procedure you're having done, but most lift surgeries will only address sagging skin.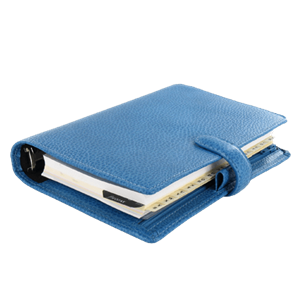 Receive Firmer, More Youthful Skin
When you are looking to achieve tighter, firmer skin on the face or body, a lifestyle lifting treatment at Hermosa Plastic Surgery can be a great option for you. Dr. Miguel Gallegos provides numerous lifting procedures through a treatment plan that is specialized for your desired outcome. Contact our state-of-the-art Albuquerque, NM facility to learn more and to schedule your initial consultation.