VelaShape III is a radiofrequency body tightening and cellulite reduction treatment now available at Hermosa Plastic Surgery in Albuquerque, NM. Regardless of how thin and fit you are, unfortunately, there's nothing that can be done to stop or diminish cellulite without assistance. Cellulite (a fibrous tissue) forms beneath the skin, usually around the thighs, stomach, and hips, and can create a bumpy, dimpled look. Dr. Miguel Gallegos, our board-certified plastic surgeon at Hermosa Plastic Surgery, is pleased to offer VelaShape III treatments to his patients. You can make a VelaShape III appointment to treat your cellulite, take inches off your problem areas, and improve the surface of your skin all with this technology. In the past, cellulite was basically impossible to address, but today, you can see the changes in your skin from VelaShape III treatments at Hermosa Plastic Surgery.
Reviews
"I give Dr. Gallegos 5 STARS!! His staff was kind, informative, and knowledgeable. Dr. Gallegos was awesome! I can't express how happy I am with selecting Dr. Gallegos for my surgery. He was excellent in every detail from start to finish and went above and beyond. I researched all the Surgeons in Albuquerque and chose Dr. Gallegos for his education, qualifications, and 20+ experience. After meeting him, I knew he was the one. He answered countless questions, was never rushed and I knew exactly what to expect. He exceeded all of my expectations! His staff Nurse and MA were also excellent. I received amazing care and kindness. If you want the best chose Dr. Gallegos and his staff. If you want life changing results choose Dr. Gallegos and his staff. How fortunate Albuquerque is to have such a such a incredible Physician/Surgeon. Thank you"
- C. /
Healthgrades /
Mar 31, 2020
"This is Marcy Britton and I'm using my friends post. This was the best experience I ever had. I look years younger and I love my new lips."
- S.B. /
Google /
Feb 24, 2020
"Dr Gallegos is the best plastic surgeon in Albuquerque, I've been to others and he has done the best job in the state of New Mexico I had a breast augmentation... Amazing the scars are so fine lined you have to practically get a scope to see the scars. I was so pleased with his work that I had to have a tummy tuck.. a month later, it's Amazing how I have healed in such a short time. Dr. Gallegos is extremely detailed with proficiency it's unbelievable, I've had many many clients that have gone to many surgeons in the Albuquerque area and that is why I wanted Dr . Gallegos I didn't want my body looking anything like in a horror movie. In all honesty if I could post the jobs he has done on my body I would, you wouldn't question his work. Any women that wants her body looking amazing without the huge scars , Dr. Gallegos would be the one, trust me. I would absolutely have it done all over again , he's the best in Albuquerque and I'm extremely picky on how my body looks internally and externally.... Paula"
- P.V. /
Google /
Jan 28, 2020
"I've been coming to Hermosa for years now. They've always done such a great job. The nurses are very friendly and can answer all my questions. I highly recommend Hermosa"
- D.S. /
Google /
Apr 18, 2019
"Two years ago I went to Dr. Gallegos' office hoping he could help me. Not only did he help me, my experience with Dr. Gallegos and his staff has been nothing other than exemplary! Any time I have had a question or a concern I always get treated as if I mean something to the practice, I do not, not have a ever felt that I am just a warm body... If you want the best, go see Dr. Gallegos."
- M.M. /
Google /
Mar 28, 2019
Previous
Next
am I a candidate for Velashape iii?
The VelaShape III procedure is effective and safe for most individuals at Hermosa Plastic Surgery. However, you might not be a candidate if you have really loose skin, certain medical conditions, varicose veins, or an infection. Pregnant women and individuals taking blood thinners or have pacemakers should not undergo these treatments. Those most likely to benefit from the VelaShape III:
Are at a healthy weight
Have cellulite on their hips, stomach, or legs
Have high skin elasticity
Have a body mass index (BMI) of 30 or less

Commonly treated areas are the neck, arms, flanks, abs, buttocks, and thighs
If you are a qualified candidate for VelaShape III treatments with this new, noninvasive technology to reduce unattractive lumpiness under the skin that cellulite can cause, you should be pleased with your results. At Hermosa Plastic Surgery, you can have a private consultation with Dr. Gallegos about VelaShape III sessions for your buttocks, arms, abdomen, flanks, thighs, and more.
how does velashape iii work?
VelaShape III is a noninvasive procedure that does not require anesthesia. You can relax in one of our treatment rooms, seated or on your back in a comfortable position during the treatment. The VelaShape III combines infrared light and radiofrequency energy, which targets the precise area with a handheld device. It also delivers a vacuum-like sensation at the same time that weakens cellulite, tightens skin, and contours tissue for a more appealing form. This process greatly reduces the appearance of "cottage cheese" thighs or dimpled skin. The technician will continue to pass the VelaShape III over your skin for a prescribed amount of time. You may leave with reddened or pink skin, but that should only last for a few hours. Multiple sessions may be required for optimal results.
is there any recovery time with velashape iii?
After your VelaShape III session, your skin will look slightly red or pink for several hours after you leave our plastic surgery office. The great news is that you should be able to return to your regular activities after your VelaShape III session (no downtime to interrupt your schedule). You may, however, want to avoid really heavy workouts or lifting for 1 – 2 weeks. Over time, the surface of the treated skin will gradually look better and feel smoother as your body responds to the treatment on a cellular level.
How much do VelaShape III sessions cost?
The cost of your treatment will be dependent on the number of sessions needed, the size of the target area, and the number of locations being treated. During your private consult, we can go over the estimated cost of your treatment.
How long are VelaShape III sessions?
Your appointment time will vary, depending on the amount of skin you will want to cover. You also have to take into consideration that these treatments may require multiple sessions over a period of weeks to months for the best results.
How does VelaShape III eliminate cellulite?
The VelaShape III combines infrared light, radiofrequency energy, pulsed-vacuum suction, and massage rollers for tissue manipulation to break down the cellulite under your skin. The body responds by producing collagen and metabolizing weakened cells. It also provides an increase in your blood circulation and lymphatic drainage — both are excellent for the health of your skin.
Will VelaShape III sessions hurt?
These sessions have been compared to a warm stone massage by many patients who have had the VelaShape III performed on them. However, everyone's pain threshold is different. This treatment is not meant to cause pain and discomfort. If you are experiencing pain during the session, tell your technician so adjustments can be made.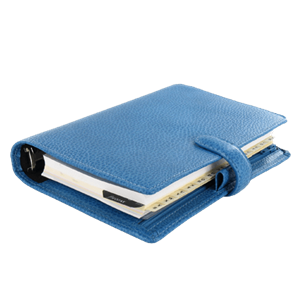 Plan Your Procedure
Recovery Time

Varies

Average Procedure Time

Varies

Post-op Follow-up

Varies

Procedure Recovery Location

Outpatient
Contact Us
shape and sculpt your look
This treatment with the VelaShape III in Albuquerque, NM has helped hundreds of people to reduce cellulite from problem areas, increasing their self-esteem. If you have unappealing cellulite on certain parts of your body but are not ready to undergo surgery to gain that taut look you want, call Hermosa Plastic Surgery to schedule a consult with Dr. Gallegos. Find out how this treatment can diminish the look of cellulite to reveal a rejuvenated glow that accentuates your gorgeous silhouette.
Related Treatments