When you touch your face, does your complexion feel smooth and soft or like sandpaper? If rough, the surface skin layer may be clogged with damaged skin cells that can make your complexion look uneven and dull. You may even have serious issues with whiteheads or blackheads that embed themselves in your pores. At Hermosa Plastic Surgery in Albuquerque, NM, board-certified plastic surgeon Dr. Miguel Gallegos offers MedSpa services, like nonsurgical skin resurfacing using microdermabrasion. This rejuvenation technique easily removes the damaged upper dermal layer with micro-crystals so your facial skin looks and feels healthier and brighter. This procedure may be performed on its own or along with other nonabrasive skin treatment, such as a facial or a cosmetic injectable, for outstanding outcomes. At your initial consultation, Dr. Gallegos will take a look at your skin to see how our team can deliver treatments based on your skin type, conditions, and time available for recovery.
Microdermabrasion is excellent for eliminating blackheads or whiteheads for clearer, cleaner pores. The treatment uses a micro-crystal technology to exfoliate layers of dead and damaged skin cells, revealing a healthier underlying dermal layer. Even more beneficial is that microdermabrasion also stimulates the production of collagen and elastin, which contributes to smoother and healthier skin texture. Find out more at your first consultation in our Hermosa Plastic Surgery MedSpa with Dr. Gallegos.
Reviews
"I give Dr. Gallegos 5 STARS!! His staff was kind, informative, and knowledgeable. Dr. Gallegos was awesome! I can't express how happy I am with selecting Dr. Gallegos for my surgery. He was excellent in every detail from start to finish and went above and beyond. I researched all the Surgeons in Albuquerque and chose Dr. Gallegos for his education, qualifications, and 20+ experience. After meeting him, I knew he was the one. He answered countless questions, was never rushed and I knew exactly what to expect. He exceeded all of my expectations! His staff Nurse and MA were also excellent. I received amazing care and kindness. If you want the best chose Dr. Gallegos and his staff. If you want life changing results choose Dr. Gallegos and his staff. How fortunate Albuquerque is to have such a such a incredible Physician/Surgeon. Thank you"
- C. /
Healthgrades /
Mar 31, 2020
"This is Marcy Britton and I'm using my friends post. This was the best experience I ever had. I look years younger and I love my new lips."
- S.B. /
Google /
Feb 24, 2020
"Dr Gallegos is the best plastic surgeon in Albuquerque, I've been to others and he has done the best job in the state of New Mexico I had a breast augmentation... Amazing the scars are so fine lined you have to practically get a scope to see the scars. I was so pleased with his work that I had to have a tummy tuck.. a month later, it's Amazing how I have healed in such a short time. Dr. Gallegos is extremely detailed with proficiency it's unbelievable, I've had many many clients that have gone to many surgeons in the Albuquerque area and that is why I wanted Dr . Gallegos I didn't want my body looking anything like in a horror movie. In all honesty if I could post the jobs he has done on my body I would, you wouldn't question his work. Any women that wants her body looking amazing without the huge scars , Dr. Gallegos would be the one, trust me. I would absolutely have it done all over again , he's the best in Albuquerque and I'm extremely picky on how my body looks internally and externally.... Paula"
- P.V. /
Google /
Jan 28, 2020
"I've been coming to Hermosa for years now. They've always done such a great job. The nurses are very friendly and can answer all my questions. I highly recommend Hermosa"
- D.S. /
Google /
Apr 18, 2019
"Two years ago I went to Dr. Gallegos' office hoping he could help me. Not only did he help me, my experience with Dr. Gallegos and his staff has been nothing other than exemplary! Any time I have had a question or a concern I always get treated as if I mean something to the practice, I do not, not have a ever felt that I am just a warm body... If you want the best, go see Dr. Gallegos."
- M.M. /
Google /
Mar 28, 2019
Previous
Next
Microdermabrasion may reduce the visibility of blemishes on the skin's surface, such as uneven texture, fine lines, dull skin tone, scars, sun damage, and clogged pores. It is appropriate for men and women of every skin type and tone that would like clearer, healthier skin. These treatments are typically used on the face; however, it may also be performed on your chest, neck, and hands. This procedure shouldn't be used on skin with an open wound or a chronic skin condition, such as rosacea or acne. Any patient with deep scarring, severe stretch marks, lacerations, herpes, or other skin conditions should not have microdermabrasion treatments.
Microdermabrasion is performed in our MedSpa after you have a consultation to decide what procedures will lead to the best results. During the treatment, you will be asked to sit back in a treatment chair as your face is prepared and cleansed. The handpiece will pass along your skin as it both exfoliates and suctions away the dead skin and crystals. Although the process may feel a little rough, it is not uncomfortable so you shouldn't need a local anesthetic or numbing cream. It is much like a buffing process for the skin. Younger, smoother skin is revealed when the procedure is over. Plus, the procedure helps encourage the production of new skin cells while boosting levels of elastin and collagen. The microdermabrasion treatment will be performed evenly in the selected areas but with extra care in delicate areas, like around the eyes.
After the process is done, your skin will be cleaned to get rid of any leftover debris before a moisturizer, chosen for your skin's needs, with sunscreen is massaged into the skin. Other skin procedures, such as dermabrasion, can cause days or weeks of downtime. Our patients can undergo a microdermabrasion procedure and immediately return to a normal routine. Your skin might be slightly reddened after the procedure, but then it should calm to a healthy glow with an improved overall appearance. The redness of the skin usually subsides within a 24-hour period.
Following your treatment, you may continue your regular day, but you need to apply some form of sun protection since your baby-like skin will be susceptible to sun damage. The treated areas will feel softer and the tone will be more even. To extend the results of your treatment, Dr. Gallegos suggests having a microdermabrasion treatment once every 4 – 6 weeks. Most Hermosa Plastic Surgery patients feel that after microdermabrasion, their skin care products (particularly creams and lotions) soak easily into the skin for more effective results.
Frequently Asked Questions
How much does microdermabrasion cost?
Costs for microdermabrasion treatments can be talked about in your first appointment with one of our team members. After you talk about your goals and they assess your complexion, your personal microdermabrasion treatment plan can be made.
Should I get microdermabrasion, a facial, or a chemical peel?
Based on your skin and aesthetic goals, a skin care technician will help you understand if microdermabrasion, a facial, or a chemical peel is the right procedure. In a nutshell, microdermabrasion clears away the top layer of damaged and dead skin cells to make your complexion look smoother and healthier. You can get these same results from a light chemical peel. A stronger chemical peel can help if your issues are in the deeper layers. Recovery time might also help you decide which procedure you prefer because microdermabrasion causes minimal downtime. Facials can be performed in tandem with chemical peels and microdermabrasion at certain levels.
How often should I get microdermabrasion treatments?
To start, you may need several microdermabrasion sessions scheduled about 2 – 4 weeks apart to rejuvenate your complexion. After that, you may try out having appointments every 1 – 2 months to maintain your skin's health. In your initial consultation, we can develop a plan with suggestions for your goals that plan out when you need to schedule your next appointment.
How should I care for my skin after a microdermabrasion treatment?
Following your microdermabrasion procedure, you are encouraged to limit your activity for the rest of the day to give your skin time to rest. You need to avoid UV rays (tanning beds and natural sunlight) and shield your complexion with sunscreen with an SPF of 30 or higher. To reduce swelling and redness following the treatment, Dr. Gallegos might suggest a serum or another skin care product to calm your irritated skin.
Can I combine microdermabrasion with other treatments?
You may consider combing microdermabrasion with another procedure since it is a surface skin treatment. You may get microdermabrasion along with an injectable (BOTOX or Juvéderm) or as part of a facial. Please be clear about your skin problems in your initial consultation so your technician is able to build a plan that meets all your cosmetic goals and help you make the right decisions on what you would like to accomplish with your skin care goals.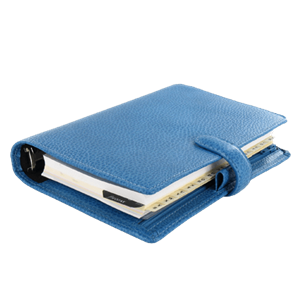 Plan Your Procedure
Recovery Time

N/A

Average Procedure Time

1+ Hours

Post-op Follow-up

Multiple Sessions

Procedure Recovery Location

Outpatient
Contact Us
There are many lovely benefits to having your healthiest, brightest skin when you have our rejuvenating microdermabrasion treatments. Our microdermabrasion sessions leave your skin feeling amazing with no downtime. The results are impressive and can give your skin a healthy glow. Always have the procedure performed by a licensed professional in a sterile environment for the best possible results, like our MedSpa at Hermosa Plastic Surgery in Albuquerque, NM. If you have acne, fine lines, or inconsistent skin tone, then our effective microdermabrasion sessions may deliver noticeable results without the discomfort or downtime associated with other surgical or topical procedures. Make a skin consultation with board-certified plastic surgeon Dr. Gallegos to hear more about microdermabrasion or other skin treatments today.
Related Procedures
Related Posts