For adults, sagging skin and unwanted fat surrounding the abdominal region can be frustrating despite efforts to reduce it. Significant weight loss, childbirth, and aging are the main reasons why an individual may not be able to regain a slim and tight tummy. An abdominoplasty is a stunning body contouring procedure that reshapes the abdominal region, producing youthful-looking outcomes. Santa Fe and Albuquerque, NM area board-certified plastic surgeon Dr. Miguel Gallegos can perform a tummy tuck surgery that is tailored to the amount of excess skin and fat you have present. This cosmetic treatment at Hermosa Plastic Surgery allows you the opportunity to have a slimmer, tighter tummy and restored confidence.
Abdominoplasty, or a tummy tuck, can also repair muscles that have been weakened or pulled apart, as this sometimes happens during pregnancy. A tummy tuck does require surgery, which is followed by a period of recovery. The initial post-op recovery phase is about two weeks. That's the point when you would be able to resume normal activities, like driving. However, it may take six months to a year or more for scars to fade and numbness to go away. Dr. Gallegos uses the latest techniques and technology to provide exceptional tummy tuck surgeries in his AAAASF-accredited surgical facility in Albuquerque, NM. For more information on the procedure, contact our practice today.
Tummy Tuck Reviews
"Five Stars - Dr. Miguel and his staff were so friendly and caring! I went through a tummy tuck and lower and upper eye lift. The staff on the day of my surgery and recovery after were so tentative to my needs. I am still amazed at the results of my surgery! After having three kids and being in my 40's, I was having some issues with my self esteem. I now have a stomach as flat as I did when I was in high school! My eyes look ten years younger! This was the best mommy makeover ever! If you are thinking about plastic surgery, Dr. Gallegos at Hermosa is the place to go if you want great customer service and great results!"
- Anonymous /
Vitals /
Nov 10, 2010
"tummy tuck - I highly recommend Dr. Gallegos. I had my tummy tuck two years ago and I continue to be pleased with the result. Looking at me, one would not know that I gave birth to two children. My scarring is minimal and what's even better is that Dr. Gallegos was very focused on this and that I would be happy with the end result. While Dr. Gallegos is not overly talkative, he knows his profession and is excellent! He ensured that all my questions were answered and that I was happy with the final results."
- Anonymous /
Vitals /
May 23, 2012
"Dr. Gallegos made me muy hermosa - Dr. Gallegos is a pro. He provided me with all the time and support that I needed, even though I was very needy! He was so caring and is artful at his craft. I am only a week post op and am already just euphoric with my results. He is an absolute expert at "seeing" what could be and making recommendations. Also, trust what he proposes-he is an expert. I am so pleased with my new bod-lipo, tummy tuck and BA. Also, his staff is sweet, caring, supportive, and just overall spectacular. Thank you all so much. I highly recommend Hermosa! Ahora, yo soy muy Hermosa, gracias Dr. Gallegos!"
- Anonymous /
Vitals /
Jun 04, 2016
"A good feeling - I began my surgeries with Dr. Gallegos since 2001 when I had a tummy tuck. I have been so pleased not to have the extra baggage. When I look at my before pictures, I am amazed. People who know me notice. It changed all my activities for the better. A few years ago I had a face lift. That was wonderful. I looked so natural. I have had laser treatments too. I have always had great care and the staff has been with him a long time. I make appointments any time. I know the prices I was given were fair. I know when I ask for some procedures he will tell me truthfully if it is a benefit and that is why I have gone back and why my family goes there not just for cosmetic procedures. The only time I waited to be seen was when it was more convenient for me to be seen on a day I had other business near by."
- Anonymous /
Vitals /
Sep 30, 2013
"Five Stars - After losing a significant amount of weight, plastic surgery was the next step in my transformation process. I researched several plastic surgeons in and around New Mexico and came to the conclusion that Dr. Gallegos was the most qualified. I had a tummy tuck, breast augmentation/lift, and brazilian butt lift done by Dr.Miguel L. Gallegos at Hermosa Plastic Surgery. At my initial consultation, both he and his staff were very friendly and helpful. I had several questions about the procedures and the possible outcomes. Dr. Gallegos was so kind and took the time to answer each and every question I had. He was very clear about his capabilities and did not disappoint. He was able to sculpt and transform my body into one that not only makes me look better but feel better also. It was the best decision of my life. I would highly recommend him."
- Anonymous /
Vitals /
Apr 28, 2016
Previous
Next
what qualifies you for a tummy tuck?
Tummy tuck surgery can be successful for both men and women. If you are frustrated with sagging skin, in addition to unwanted fat in the lower abdomen, this cosmetic surgery can help reclaim a slimming and more toned silhouette. Dr. Gallegos suggests you be at a stable weight before undergoing this treatment. Tummy tuck surgery is not a procedure to help you lose weight — it removes loose skin. A form of liposuction is usually incorporated during the procedure to eliminate pockets of fat. If your lower stomach has good skin tautness, but you still are not satisfied with the appearance of your midsection even though you have worked to lose weight, we may recommend liposuction. Women interested in abdominoplasty should be past childbearing to ensure the results are not affected in the future.
Patients who are interested in tummy tuck surgery at our Albuquerque practice must meet with our board-certified plastic surgeon for an initial consultation. Dr. Gallegos will evaluate your needs and goals for the surgery and determine whether or not you are a suitable candidate for abdominoplasty. Select tummy tuck surgery candidates are men and women who have experienced significant weight loss and are close to their ideal weight but who are struggling with excess sagging skin on the tummy or have a belly pouch. Surgery is advisable in such cases because this problem is resistant to diet and exercise. Dr. Gallegos will also explain the details and limitations of the abdominoplasty procedure to you and make sure that a tummy tuck will be able to meet your goals. You will also have the opportunity to bring up any questions or concerns you have about abdominoplasty.
how is a tummy tuck performed?
Your tummy tuck will be performed in our AAAASF-accredited operating room with general anesthesia. There are various techniques that come into consideration when this surgery is performed by Dr. Gallegos, which will be selected based on your specific goals. To start, the incision size is chosen based upon the quantity of excess skin. Some individuals with extensive lax skin might benefit best from an extended tummy tuck. A full or extended tummy tuck makes the incision from hip bone to hip bone. Some individuals with minimal loose skin may be better candidates for a mini tummy tuck and will simply have a less expansive scar. Regardless of the type, all abdominoplasty procedures at Hermosa Plastic Surgery involve the excision of sagging skin and liposuction.
During your tummy tuck, Dr. Gallegos will create incisions on your abdomen in carefully chosen places so that you experience minimal post-surgical scarring. He then will remove large portions of excess skin from the area, a step that also eliminates most stretch marks on the abdomen. In addition, he will perform some liposuction. Next, he will tighten and stitch the abdominal muscles before repositioning the navel so that it sits in a natural-looking spot. All incisions will be sutured closed and bandaged. You will be taken to recovery once the tummy tuck has concluded. Tummy tuck surgery takes approximately two hours and can be combined with other cosmetic treatments that we offer.
how long is recovery from a tummy tuck?
Recovery from tummy tuck surgery can be a very long process. You can expect significant amounts of soreness and swelling immediately after surgery. However, Dr. Gallegos can prescribe medication to help alleviate the pain. Dr. Gallegos will also provide surgical compression garments to help give comfort and support, as well as reduce swelling during the healing process. He recommends that you stay in bed for a few days and not return to work for at least two weeks after your surgery. You should also refrain from lifting more than 20 pounds or putting too much pressure on the abdominal area for at least two months after surgery.
Even though the healing process is long, patients who undergo abdominoplasty at our practice are generally pleased with their slimmer and firmer waistlines. Dr. Gallegos notes that most patients experience additional weight loss over a period of one year after surgery. They report having more self-confidence and express excitement over their ability to show off their new waistlines under tighter-fitting clothing.
How much does a tummy tuck cost?
To ensure you get great results from an experienced, board-certified plastic surgeon, Hermosa Plastic Surgery makes it easier to afford your tummy tuck by taking several payment methods and giving you information on financing. Having tummy tuck surgery at Hermosa Plastic Surgery starts at $7,600. However, there are many factors that can change the price. Dr. Gallegos will develop your unique abdominoplasty plan to estimate your costs.
What type of tummy tuck should I get?
You will probably get one of the three most common techniques for abdominoplasty: full, extended, and mini. During your initial consultation, Dr. Gallegos will listen to your concerns and goals before performing a physical exam. Then, he can help you decide the technique that will produce your best results. A full abdominoplasty is better if you would like to correct loose skin in both the lower and upper abdominal areas, whereas a mini abdominoplasty is better for issues under your belly button, such as a "C-section pooch." The extended technique can address issues in the abdomen, plus your upper thighs and hips.
What will my scars look like?
Surgical incisions for your abdominoplasty will vary based on which technique is being used. During all tummy tucks, Dr. Gallegos uses the smallest incisions possible to limit the visibility of your scar. He also places incisions in areas that are less obvious (through the belly button or in the pubic region) so they may be hidden by underwear or a swimsuit. Following your tummy tuck, it is important to adhere to your scar management instructions so your stitches heal properly and eventually blend into your natural skin.
Can I get pregnant after a tummy tuck?
Although you may get pregnant following an abdominoplasty, it will likely affect your results. Dr. Gallegos strongly encourages that you be finished building your family before you have a tummy tuck. If you do become pregnant following your tummy tuck, another surgery may be performed to revise your initial surgery.
Can I get a tummy tuck with another surgery?
Many of Dr. Gallegos's patients add a second and third body contouring surgery with a tummy tuck to give them more dramatic results. At your initial consultation with Dr. Gallegos, talk to him about your body in general so a strategic surgical plan may be created to match your aesthetic goals. You might combine abdominoplasty with a thighplasty for a lower body lift or other areas for all over body contouring. If you want to rejuvenate your body after having children or losing a lot of weight, you might be a good candidate for after weight loss surgery or a mommy makeover.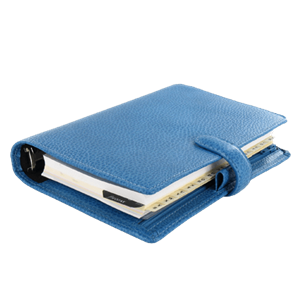 Plan Your Procedure
Average Cost

From

$7,600

Recovery Time

Varies

Average Procedure Time

2+ Hours

Post-op Follow-up

Varies

Procedure Recovery Location

Outpatient
Contact Us
A variety of factors can result in a sagging abdominal area that leaves behind loose folds of skin. We understand it can be a troubling problem to have — abdominoplasty is usually the primary way to overcome this. If you are embarrassed by the hanging skin in your abdominal region, no matter how minimal or severe, abdominoplasty by Dr. Gallegos in Albuquerque, NM can allow you to get the body you desire. We invite you to call Hermosa Plastic Surgery for more information.
Related Procedures
Related Post