For many people, their lips can be a point of pride. For others, insecurity. Everyone wants full, plump lips, but not everyone has them naturally. At Hermosa Plastic Surgery in Albuquerque, NM, we offer lip augmentation to help our patients feel confident in the state of their lips. Lip augmentation is an enhancement to the lips, which can make them fuller or even reduce visible lines and wrinkles. This can be in the form of a variety of enhancements to one or both lips, including fat injections and dermal fillers. Schedule a consultation with Dr. Miguel Gallegos today to discuss all of the available options for your lips.
Lip augmentation in Albuquerque, NM at Hermosa Plastic Surgery may offer you the plump, sexy lips you would like with lengthier results and benefits over injectable dermal fillers, such as:
Amplifies the appearance of slim lips
Provides fullness and volume
Smooths sloping lips
Improves comprehensive facial aesthetic
Restores age-related volume loss
Presents a number of lip augmentation choices
Results look natural, rather than "duck lips"
Permanent or temporary techniques available
Continual maintenance injections are not needed
Preserves time and money over time
Reviews
"I give Dr. Gallegos 5 STARS!! His staff was kind, informative, and knowledgeable. Dr. Gallegos was awesome! I can't express how happy I am with selecting Dr. Gallegos for my surgery. He was excellent in every detail from start to finish and went above and beyond. I researched all the Surgeons in Albuquerque and chose Dr. Gallegos for his education, qualifications, and 20+ experience. After meeting him, I knew he was the one. He answered countless questions, was never rushed and I knew exactly what to expect. He exceeded all of my expectations! His staff Nurse and MA were also excellent. I received amazing care and kindness. If you want the best chose Dr. Gallegos and his staff. If you want life changing results choose Dr. Gallegos and his staff. How fortunate Albuquerque is to have such a such a incredible Physician/Surgeon. Thank you"
- C. /
Healthgrades /
Mar 31, 2020
"This is Marcy Britton and I'm using my friends post. This was the best experience I ever had. I look years younger and I love my new lips."
- S.B. /
Google /
Feb 24, 2020
"Dr Gallegos is the best plastic surgeon in Albuquerque, I've been to others and he has done the best job in the state of New Mexico I had a breast augmentation... Amazing the scars are so fine lined you have to practically get a scope to see the scars. I was so pleased with his work that I had to have a tummy tuck.. a month later, it's Amazing how I have healed in such a short time. Dr. Gallegos is extremely detailed with proficiency it's unbelievable, I've had many many clients that have gone to many surgeons in the Albuquerque area and that is why I wanted Dr . Gallegos I didn't want my body looking anything like in a horror movie. In all honesty if I could post the jobs he has done on my body I would, you wouldn't question his work. Any women that wants her body looking amazing without the huge scars , Dr. Gallegos would be the one, trust me. I would absolutely have it done all over again , he's the best in Albuquerque and I'm extremely picky on how my body looks internally and externally.... Paula"
- P.V. /
Google /
Jan 28, 2020
"I've been coming to Hermosa for years now. They've always done such a great job. The nurses are very friendly and can answer all my questions. I highly recommend Hermosa"
- D.S. /
Google /
Apr 18, 2019
"Two years ago I went to Dr. Gallegos' office hoping he could help me. Not only did he help me, my experience with Dr. Gallegos and his staff has been nothing other than exemplary! Any time I have had a question or a concern I always get treated as if I mean something to the practice, I do not, not have a ever felt that I am just a warm body... If you want the best, go see Dr. Gallegos."
- M.M. /
Google /
Mar 28, 2019
Previous
Next
Ideal Candidates for Lip Augmentation
Prospective patients considering upper and/or lower lip plumping should be in good general health. The procedure usually helps those who have thin lips, visible wrinkles or lines along the lips, and/or uneven or asymmetrical lips. However, lip augmentation may not be the right choice for patients who have:
Connective tissue disorders
Lupus
Blood-clotting disorders
Oral herpes
Dermal fillers involve the injection of a substance, such as Juvéderm, into the lips. These injections are made slowly and in increments until Dr. Gallegos feels that the lips have met the patient's pre-stated goals. Before the injections are ever made, a numbing cream is applied to reduce any discomfort felt during the session. Sometimes, injections will need to be repeated multiple times, depending on how quickly the patient's body absorbs the filler. This technique takes place in-office and usually takes around 30 minutes to perform.
The recovery process from lip augmentation is essentially nonexistent. The most common side effects are that the lips will likely feel sore and appear swollen following the surgery. However, this will subside within a few days. Most normal activities can be resumed the moment the procedure is concluded, but we recommend you avoid exercise for at least 24 – 48 hours to refrain from causing further swelling and bruising. Once the swelling and pain dissipate, the results should be immediately noticeable. Your lips will look plump, feel soft, and likely be the envy of your family and friends.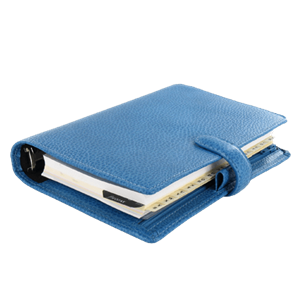 Kiss Your Old Lips Goodbye
Inject some added confidence into your life with lip augmentation at Hermosa Plastic Surgery. Our expert staff can answer any questions you may have at any point in the process — from payment to post-treatment care. You'll love your time spent with us almost as much as you love your new lips. Call us today to schedule a consultation with Dr. Miguel Gallegos.