what is after weight loss (AWL) Surgery?
No matter why or how you lose a dramatic amount of weight (100 pounds or more), you may find that your skin does not quite look how you think it should once you get to your goal weight. Your skin may have lost its elasticity, which means that it will sag and can become very bothersome physically and aesthetically. Our talented and highly experienced board-certified plastic surgeon, Dr. Miguel Gallegos, performs skin removal surgery for patients who qualify. We want you to have what you need to keep your weight off. Your hanging skin may be a daily reminder of your larger, unhealthier self, which may bring about self-defeating thoughts. Dr. Gallegos can consult with you about surgical skin removal and tightening in a private consultation in his Albuquerque, NM office. He wants to improve your quality of life and assist in your process to keep the weight off by sculpting your body without the lax skin. You achieved a great accomplishment for your health.
At Hermosa Plastic Surgery, we offer a variety of body contouring treatments, including arm, body, thigh, and butt lift surgeries to help you achieve your goals. These treatments effectively eliminate excess skin and some fat, producing a thinner and firmer body contour. Dr. Gallegos can also tighten stretched muscles that have atrophied over time while you were overweight. After weight loss surgery can be a life-changing process at Hermosa Plastic Surgery. We want you to have realistic expectations as to what you can expect from skin removal surgeries. Your care is very important to us in this step in your personal transformation for a slimmer, healthy physique.
What Are The Benefits Of After Weight Loss Surgery?
After weight loss surgery has a number of aesthetic and health-improving benefits, including:
Removing loose, excess skin

Tightening and lifting sagging skin

Restoring a more balanced body contour

Increasing mobility and movement

Improving posture

Reducing skin chafing and irritation

Boosting self-image and self-confidence
Reviews
"I give Dr. Gallegos 5 STARS!! His staff was kind, informative, and knowledgeable. Dr. Gallegos was awesome! I can't express how happy I am with selecting Dr. Gallegos for my surgery. He was excellent in every detail from start to finish and went above and beyond. I researched all the Surgeons in Albuquerque and chose Dr. Gallegos for his education, qualifications, and 20+ experience. After meeting him, I knew he was the one. He answered countless questions, was never rushed and I knew exactly what to expect. He exceeded all of my expectations! His staff Nurse and MA were also excellent. I received amazing care and kindness. If you want the best chose Dr. Gallegos and his staff. If you want life changing results choose Dr. Gallegos and his staff. How fortunate Albuquerque is to have such a such a incredible Physician/Surgeon. Thank you"
- C. /
Healthgrades /
Mar 31, 2020
"This is Marcy Britton and I'm using my friends post. This was the best experience I ever had. I look years younger and I love my new lips."
- S.B. /
Google /
Feb 24, 2020
"Dr Gallegos is the best plastic surgeon in Albuquerque, I've been to others and he has done the best job in the state of New Mexico I had a breast augmentation... Amazing the scars are so fine lined you have to practically get a scope to see the scars. I was so pleased with his work that I had to have a tummy tuck.. a month later, it's Amazing how I have healed in such a short time. Dr. Gallegos is extremely detailed with proficiency it's unbelievable, I've had many many clients that have gone to many surgeons in the Albuquerque area and that is why I wanted Dr . Gallegos I didn't want my body looking anything like in a horror movie. In all honesty if I could post the jobs he has done on my body I would, you wouldn't question his work. Any women that wants her body looking amazing without the huge scars , Dr. Gallegos would be the one, trust me. I would absolutely have it done all over again , he's the best in Albuquerque and I'm extremely picky on how my body looks internally and externally.... Paula"
- P.V. /
Google /
Jan 28, 2020
"I've been coming to Hermosa for years now. They've always done such a great job. The nurses are very friendly and can answer all my questions. I highly recommend Hermosa"
- D.S. /
Google /
Apr 18, 2019
"Two years ago I went to Dr. Gallegos' office hoping he could help me. Not only did he help me, my experience with Dr. Gallegos and his staff has been nothing other than exemplary! Any time I have had a question or a concern I always get treated as if I mean something to the practice, I do not, not have a ever felt that I am just a warm body... If you want the best, go see Dr. Gallegos."
- M.M. /
Google /
Mar 28, 2019
Previous
Next
am i a candidate for after weight loss surgery?
The best individuals for skin removal and tightening surgery are those who are dealing with loose skin due to a massive weight loss or fluctuation. In most cases, this challenge is seen early on as the body gets smaller. If weight loss has caused stretched skin, after weight loss surgery at Hermosa Plastic Surgery can reduce the issue and secure the remaining tissue for a tighter and healthier appearance. Excess skin can also cause medical conditions. Disproportionally distributed weight (such as the breasts) or elongated skin can pull on the neck and shoulders causing pain and discomfort. Folds of skin on the abdomen or thighs may chronically have skin infections. The extra skin removal is not necessarily always a cosmetic issue. You may wish to combine several procedures as a candidate for after weight loss surgery, such as:
Abdominoplasty (tummy tuck)
Arm lift
Breast lift
Breast reduction
Upper back lift (at the bra line for women)
Full body lift (body lift 360º) for maximum body contouring
Thigh lift
Butt lift
Liposuction
Fat Transfer
It is recommended that you be near a healthy, maintained weight before having these procedures. If you are a post-bariatric surgery patient, Dr. Gallegos may want to consult with your surgeon or bariatric surgery team in your best interest. We want to make sure you receive the utmost care at Hermosa Plastic Surgery.
how is after weight loss surgery performed?
Unless it is determined that you need to have your procedure in a local hospital, Dr. Gallegos can perform your after weight loss surgery in his AAAASF-accredited surgical facility here at Hermosa Plastic Surgery. You may decide to have your procedures in stages (several surgeries spaced weeks apart) or combine several surgeries together. This may be dependent on your personal choice, your health, and the time you have allotted for recovery. Combining surgeries will require extensive recovery time.
Under general anesthesia for 3 – 7 hours, Dr. Gallegos will perform your skin removal surgeries as discussed in your planning sessions. Liposuction is often incorporated during the procedure to remove isolated fat pockets, followed by muscle tightening when appropriate. Some surgical skin removals do require longer incisions than other cosmetic procedures. Scars will be a part of this process. During this procedure, every effort is made by Dr. Gallegos to create the incisions as discreetly as possible. Your incisions will be sutured (with or without the placement of drains) and bandaged. You will need to wear compression garments in the treatment areas until Dr. Gallegos tells you to discontinue wearing them. You will go to our recovery area where our caring post-op nurses will manage your pain and assist you in waking from surgery.
how long is recovery from after weight loss surgery?
At home, you will need to care for the small tubes inserted near the incisions to help minimize swelling and drainage. You must wear the compression garments provided to limit swelling and speed up your recovery. For most patients, it takes about 2 – 4 weeks until you can resume everyday activities. Considering the complexity of the surgery, it may take longer. You will have many follow-up appointments so that Dr. Gallegos can check and document your progress. If you experience any signs of infection (odor from incisions, a lot of blood in drainage, abnormal pain, fever) or have a question about your recovery, please call our office. You are not in this alone.
after weight loss surgery faq
How much does after weight loss surgery cost?
In your initial consultation, Dr. Gallegos will produce your custom treatment plan for your concerns. When your treatment plan is finalized, he can then estimate expenses, which will include fees for the facility, anesthesia, care before and after your surgery, and more. During the consultation appointment, we can discuss payment options and if you are going to try to submit this surgery to your insurance for coverage.
Can I use insurance to pay for my after weight loss surgery?
Health insurance does not pay for the costs of elective surgery. Although, policies do vary and may cover you if excess skin is deemed a medical issue. If you are planning to submit a claim to your insurance company, please let Dr. Gallegos know in your initial consultation. He can give you the necessary paperwork and information to submit to your insurance company.
What will be included in my after weight loss surgery?
You make that call. Common areas that are a part of this procedure are the stomach, butt, thighs, arms, breasts, and neck. In your initial consultation, Dr. Gallegos will evaluate your skin and talk to you in-depth about your concerns and goals. When this is done, he will give you his suggestions on what needs to be part of your surgery.
When should I get my after weight loss surgery?
As you start to lose a lot of weight, excess skin will become visible, and it's usually a good time to schedule your initial consultation at Hermosa Plastic Surgery. In this consultation, Dr. Gallegos will discuss what you should do before your after weight loss surgery and what areas should be part of your surgical plan. Before scheduling surgery, you need to be at or near a healthy, stable weight.
What will my recovery be like after surgery?
The length of your recovery will depend on how many areas you are addressing during after weight loss surgery. If you are having several areas treated, it will take you longer to recover. Appointments for follow-up exams at Hermosa Plastic Surgery should be scheduled so Dr. Gallegos can assess your recovery.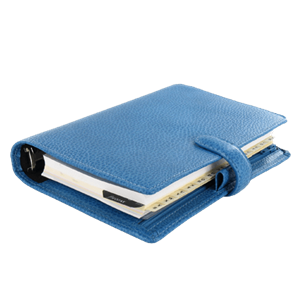 Plan Your Procedure
Recovery Time

Varies

Average Procedure Time

Varies

Post-op Follow-up

Varies

Procedure Recovery Location

Outpatient
Contact Us
Less Skin, More of Just You
Losing weight is such a tremendous accomplishment, and we are so happy for you if you finally met your weight loss goals. If sagging and wrinkly skin is a new frustration, Dr. Gallegos invites you to learn more about your alternatives for after weight loss surgery. We want you to keep the weight off! After weight loss surgery could further sculpt your physique and help you to meet and surpass each of the amazing goals you made for yourself. Contact Hermosa Plastic Surgery in Albuquerque, NM to schedule your consultation.
Related Procedures
Related Post