About Cosmetic Ear Surgery
Ears that appear to stick outward and protrude, are asymmetrical or misshapen, or look too large can have a negative impact on your self-esteem, especially as you age. Ear reshaping surgery (also known as an otoplasty) is a cosmetic procedure that helps to redefine the size and shape of the ears, resulting in a pleasing appearance. Dr. Miguel Gallegos is a board-certified plastic surgeon in Albuquerque, NM who has helped many adults and children to move past their fear of exposing their ears by having this surgery. No matter the deformity, receiving an otoplasty at Hermosa Plastic Surgery can allow a patient to proudly show their face at any angle with a sense of self-assurance. If you or you or someone you know, such as your child, expresses significant worry about the appearance of the ears, contact us to schedule an appointment with Dr. Gallegos to get more information about otoplasties.
Reviews
"I give Dr. Gallegos 5 STARS!! His staff was kind, informative, and knowledgeable. Dr. Gallegos was awesome! I can't express how happy I am with selecting Dr. Gallegos for my surgery. He was excellent in every detail from start to finish and went above and beyond. I researched all the Surgeons in Albuquerque and chose Dr. Gallegos for his education, qualifications, and 20+ experience. After meeting him, I knew he was the one. He answered countless questions, was never rushed and I knew exactly what to expect. He exceeded all of my expectations! His staff Nurse and MA were also excellent. I received amazing care and kindness. If you want the best chose Dr. Gallegos and his staff. If you want life changing results choose Dr. Gallegos and his staff. How fortunate Albuquerque is to have such a such a incredible Physician/Surgeon. Thank you"
- C. /
Healthgrades /
Mar 31, 2020
"This is Marcy Britton and I'm using my friends post. This was the best experience I ever had. I look years younger and I love my new lips."
- S.B. /
Google /
Feb 24, 2020
"Dr Gallegos is the best plastic surgeon in Albuquerque, I've been to others and he has done the best job in the state of New Mexico I had a breast augmentation... Amazing the scars are so fine lined you have to practically get a scope to see the scars. I was so pleased with his work that I had to have a tummy tuck.. a month later, it's Amazing how I have healed in such a short time. Dr. Gallegos is extremely detailed with proficiency it's unbelievable, I've had many many clients that have gone to many surgeons in the Albuquerque area and that is why I wanted Dr . Gallegos I didn't want my body looking anything like in a horror movie. In all honesty if I could post the jobs he has done on my body I would, you wouldn't question his work. Any women that wants her body looking amazing without the huge scars , Dr. Gallegos would be the one, trust me. I would absolutely have it done all over again , he's the best in Albuquerque and I'm extremely picky on how my body looks internally and externally.... Paula"
- P.V. /
Google /
Jan 28, 2020
"I've been coming to Hermosa for years now. They've always done such a great job. The nurses are very friendly and can answer all my questions. I highly recommend Hermosa"
- D.S. /
Google /
Apr 18, 2019
"Two years ago I went to Dr. Gallegos' office hoping he could help me. Not only did he help me, my experience with Dr. Gallegos and his staff has been nothing other than exemplary! Any time I have had a question or a concern I always get treated as if I mean something to the practice, I do not, not have a ever felt that I am just a warm body... If you want the best, go see Dr. Gallegos."
- M.M. /
Google /
Mar 28, 2019
Previous
Next
Ear surgery can be performed at any age; however, it is extremely common among children and is recommended before reaching elementary school age. By six years of age, this cosmetic surgery is safe and effective to be completed on a child. In addition, if you as an adult are frustrated by the appearance of your ears because they are misshapen or protrude outward, otoplasty may be the ideal surgery to attain a normal appearance. Sufferers of a damaged or stretched earlobe may also be a candidate for cosmetic ear surgery.
Cosmetic ear surgery is performed using a form of anesthesia. In most cases, the incision is placed near the back of the ear or within the inner ear folds. During this procedure, cartilage may be removed or added to create a more natural appearance. It is usual for each ear to be addressed during treatment to make sure they appear balanced. Once the ears are surgically corrected, the incisions are closed with sutures and bandaged so they can remain protected.
Once your treatment has been completed and you are released to leave the hospital, you will need to rest and recover at home. Dr. Gallegos will give you instructions for recovery, as well as information regarding what kind of habits and activities should be avoided. It's very important to not touch or scratch your ears while you are healing. Furthermore, you should not lay on the ears and instead, sleep in an upright position for the first several days following your procedure. Dr. Gallegos will likely ask to see his otoplasty patients back within the first week. During this time, Dr. Gallegos will remove the bandages and look at you or your child's surgical results. The outcomes should be noticeable right away, and the progression of results will continue to improve as your ears continue to heal.
Frequently Asked Questions
How much does ear surgery cost?
Ear surgery costs will be based on what's being done (ear pinning, shaping, earlobe repair, or a combination of these). Once Dr. Gallegos understands your concerns and goals, he will create your treatment plan and estimate the expenses. In order to concentrate on getting the outcome that you want rather than concerning yourself with potential prices, Hermosa Plastic Surgery accepts several payments.
Will the results of ear surgery last?
Usually, the ears grow faster compared to other areas of the body and face, which is the reason why ear surgery can be carried out on younger patients with long-term outcomes. Dr. Gallegos will evaluate you or your child's ears and then discuss what to expect along with how long the outcomes should last. While the body and face can change dramatically due to gravity and aging, the impact on the ears will probably be minimal. In the event that there are significant modifications to your ears because of an injury or elective body modification that you have come to regret and would like reversed, another surgery might be done.
How old should my child be to consider otoplasty?
Normally, children around 5 – 6 years old are perfect candidates for ear surgery. Although the ear is generally fully grown, the tissue and cartilage are still malleable, which makes it easy to shape. This age is also great because it's often either right before they begin school or early in their schooling so they can avoid teasing. Even though many ear surgery patients are kids, Dr. Gallegos also performs otoplasties on adults.
Do I need to have both ears done or just one?
Most difficulties, such as ears that are too big or stick out, occur in both ears, which means both will need to be addressed in order to fully modify the issue. During ear surgery, Dr. Gallegos will adjust both ears to make them as symmetrical as possible. However, if just one ear has to be altered, the shape and size will be adjusted to mirror the untreated ear. When he creates your surgical plan, Dr. Gallegos will tell you if both ears require surgery.
What about fixing stretched or torn earlobes?
The trend of oversized earrings and ear gauges are making earlobe reconstruction a popular operation at Hermosa Plastic Surgery. If you're considering receiving an earlobe repair procedure, schedule an appointment with Dr. Gallegos. He will analyze your ear and then discuss what could be done in order to address your earlobes.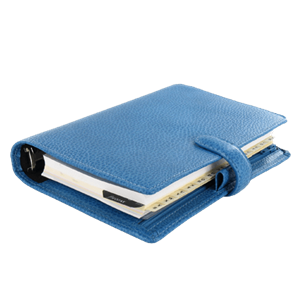 Plan Your Procedure
Recovery Time

1 week

Post-op Follow-up

1 week

Procedure Recovery Location

Outpatient
Contact Us
PROFESSIONAL EAR RESHAPING
Although the ears naturally are not very big, an abnormal shape, size, or position can have a huge effect on your appearance. Ear surgery (otoplasty) may help your child avoid getting teased by classmates or even help you to feel comfortable about your ears. Call Hermosa Plastic Surgery in Albuquerque, NM to schedule a consultation with board-certified plastic surgeon Dr. Gallegos and get more information about surgical ear reshaping. Our team looks forward to helping you achieve a look you will love, as well as the confidence to show it off.
Related Procedures