One big challenge that we all face when either getting older or losing weight is acquiring excess skin. Individuals who wish to target this excess, sagging skin that has lost its elasticity can undergo arm lift surgery to address the issue. At Hermosa Plastic Surgery, we offer upper arm lift surgery (also known as brachioplasty) as an option for anyone who cannot manage to tone and tighten their loose arm skin with exercise and diet alone. Loose skin from the elbow to the shoulder is very typical, particularly for women and men who are advancing in age or who have lost weight. Arm lift surgery excises this hanging skin to create a leaner, more youthful appearance to the upper body. Dr. Miguel Gallegos, a board-certified plastic surgeon in Albuquerque, NM, is very skilled in fat removal and skin tightening techniques. If you want to hear more information about how brachioplasty can improve the shape of your upper arms, please schedule an appointment at Hermosa Plastic Surgery.
Reviews
"I give Dr. Gallegos 5 STARS!! His staff was kind, informative, and knowledgeable. Dr. Gallegos was awesome! I can't express how happy I am with selecting Dr. Gallegos for my surgery. He was excellent in every detail from start to finish and went above and beyond. I researched all the Surgeons in Albuquerque and chose Dr. Gallegos for his education, qualifications, and 20+ experience. After meeting him, I knew he was the one. He answered countless questions, was never rushed and I knew exactly what to expect. He exceeded all of my expectations! His staff Nurse and MA were also excellent. I received amazing care and kindness. If you want the best chose Dr. Gallegos and his staff. If you want life changing results choose Dr. Gallegos and his staff. How fortunate Albuquerque is to have such a such a incredible Physician/Surgeon. Thank you"
- C. /
Healthgrades /
Mar 31, 2020
"This is Marcy Britton and I'm using my friends post. This was the best experience I ever had. I look years younger and I love my new lips."
- S.B. /
Google /
Feb 24, 2020
"Dr Gallegos is the best plastic surgeon in Albuquerque, I've been to others and he has done the best job in the state of New Mexico I had a breast augmentation... Amazing the scars are so fine lined you have to practically get a scope to see the scars. I was so pleased with his work that I had to have a tummy tuck.. a month later, it's Amazing how I have healed in such a short time. Dr. Gallegos is extremely detailed with proficiency it's unbelievable, I've had many many clients that have gone to many surgeons in the Albuquerque area and that is why I wanted Dr . Gallegos I didn't want my body looking anything like in a horror movie. In all honesty if I could post the jobs he has done on my body I would, you wouldn't question his work. Any women that wants her body looking amazing without the huge scars , Dr. Gallegos would be the one, trust me. I would absolutely have it done all over again , he's the best in Albuquerque and I'm extremely picky on how my body looks internally and externally.... Paula"
- P.V. /
Google /
Jan 28, 2020
"I've been coming to Hermosa for years now. They've always done such a great job. The nurses are very friendly and can answer all my questions. I highly recommend Hermosa"
- D.S. /
Google /
Apr 18, 2019
"Two years ago I went to Dr. Gallegos' office hoping he could help me. Not only did he help me, my experience with Dr. Gallegos and his staff has been nothing other than exemplary! Any time I have had a question or a concern I always get treated as if I mean something to the practice, I do not, not have a ever felt that I am just a warm body... If you want the best, go see Dr. Gallegos."
- M.M. /
Google /
Mar 28, 2019
Previous
Next
An upper arm lift is an aesthetic surgery that employs advanced methods to contour and remove extra skin. If you avoid sleeveless clothes because of your "bat wings" and would prefer your arms to appear trim and contoured again, then you could be an ideal candidate for arm lift surgery. To undergo this procedure, you need to be in overall good health so that your skin will recover properly. Some of the primary symptoms that patients who want an arm lift experience are loose, excess skin on their upper arms and minimal tightness of the skin. It is important that you are at or near your goal weight before you have this surgery because gaining weight can revert your results, and it is also advised that those wishing to have this procedure are nonsmokers. While most patients choose this procedure for its cosmetic effects, it's important for all patients to set their expectations at a realistic level. A man or woman considering this surgery should know that scarring may be significant, but they should also realize that the benefits outweigh the disadvantages in most cases.
What are the benefits to this surgery?
Here at Hermosa Plastic Surgery, our patients offer feedback on many different benefits they enjoy from their arm lift procedures, including:
Removal of excess skin and tissues following weight loss
Tightening and toning of areas that other methods were ineffective towards
Minimal, nearly invisible scarring from our state-of-the-art surgical techniques
Improved arm and shoulder mobility for enhancing your active lifestyle
First, patients will attend a private consultation with Dr. Gallegos. At that time, you will get an opportunity to discuss your goals and desired results. From there, he will let you know what you can expect to get out of your procedure. Because everyone is different, board-certified plastic surgeon Dr. Gallegos will recommend the right techniques for each patient while discussing the procedure's risks and benefits.
Typically, your upper arm lift surgery will be performed in an outpatient facility, except in cases where several cosmetic surgeries are scheduled to be performed at one time. An upper arm lift may be added to other surgeries (often completed at a facility with inpatient monitoring), like a mommy makeover, tummy tuck, or thigh lift, as long as Dr. Gallegos considers the combination of procedures to be appropriate. Arm lift surgery is typically done with the patient under general anesthesia and can require a few hours to finish. First, you will sit or stand while the area is marked. The unwanted skin, determined by these initial markings, will then be surgically removed starting at the elbow and going all the way up into the armpit. The incisions will be placed to be as concealed as possible, although they will ultimately leave a visible scar. While some fat is left behind to protect arteries and nerves, liposuction is sometimes done to give a smoother result. After the skin is pulled taut, it will then be stitched in place. The results of this procedure will leave you with a slimmer arm contour. Following your arm lift surgery, you will have to care for the incisions by keeping them sanitized, covered, and in compression garments.
Dr. Gallegos will provide you with information about self-care after your brachioplasty, and it's important for patients to follow these instructions precisely. When patients take care of themselves well, they'll heal faster and see their desired results sooner. Gauze bandages can be removed after a few days, and patients are advised to refrain from showering for two days. A typical recovery timeframe for this procedure will take around two weeks, and it will involve lots of rest. It is vital to give your body the time that is necessary to heal. People use their arms for almost everything so most patients are encouraged to carefully ease their way back to their usual activities.
An appointment to remove sutures will be made around ten days following your surgery. Compression garments must be kept on until you receive permission from Dr. Gallegos to cease wearing them. For at least 4 – 5 weeks, all strenuous activity must be eliminated with the exception of short walks. If you notice uncontrolled bleeding, excessive swelling, fluid buildup (hematoma), signs of infection, numbness in the hands or arms, or unusual scarring, please contact Hermosa Plastic Surgery as soon as possible.
Frequently Asked Questions
How much does arm lift surgery cost?
The cost for a surgical arm lift will be based on several things. Before he can estimate your costs, Dr. Gallegos will start with a consultation to understand your wants and goals. Once this consultation is complete, he will develop your treatment plan and break down your costs. To make it easier for you to select an experienced, board-certified plastic surgeon, like Dr. Gallegos, and get the results you want, Hermosa Plastic Surgery accepts several payments. We can also give you information on low-interest financing.
Can I combine an arm lift with other surgeries?
It's normal for patients who desire an arm lift to create a custom treatment plan with another surgery. This is often called an upper body lift and can combine liposuction, a breast lift, or a tummy tuck. Arm lift surgery is also frequently done after weight loss surgery for those who have lost a significant amount of weight and need contouring throughout their body. During your initial consultation with Dr. Gallegos, other surgeries can be talked about so your custom treatment plan can meet all of your goals.
Will there be scars?
An arm lift uses incisions in order to excise loose skin, which leads to scarring from stitches. However, Dr. Gallegos will make every effort to use small, thin incisions that are placed in less visible areas. Following your arm lift, creams that help with healing will be suggested along with our tips for minimizing scarring. Dr. Gallegos also suggests you limit UV exposure for at least one year to minimize scar discoloration. In general, patients consider the overall benefits of an arm lift are worth the minimal scars that result.
What results can I expect from an arm lift?
Arm lift surgery is done to excise loose skin and stubborn pockets of fat. You should follow a healthy lifestyle with a balanced diet and regular exercise to avoid a significant change in your weight, which could ultimately affect your results. After your lift surgery, as soon as you are recovered and Dr. Gallegos has given his permission, you should start strength training. This is a good way to improve the shape of your upper arms by strengthening the muscles.
Are there nonsurgical treatments to improve my arms?
Although there are several noninvasive skin tightening procedures, they can only give you small improvements. To address moderate to severe skin laxity, a surgical arm lift is your best choice. In addition to eliminating loose skin, Dr. Gallegos also uses liposuction on small pockets of fat, then smooths out the tissue and remaining skin. If you're interested in learning more about nonsurgical treatments, Dr. Gallegos can talk about these during your private consultation and help you decide which route is more appropriate for your needs.
What are the side effects of arm lift surgery?
Patients who have undergone this surgery should expect some swelling, pain, and discomfort after the operation. However, Dr. Gallegos can prescribe medication to ease any pain. Patients should go home and get plenty of rest after surgery to aid in the healing process. If any questionable side effects persist, or you think you may have an infection, please contact our office immediately.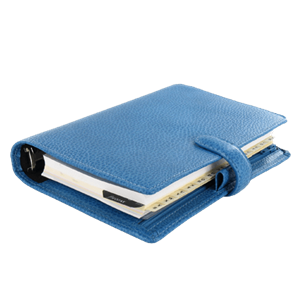 Plan Your Procedure
Recovery Time

2 or more weeks

Average Procedure Time

Several hours

Post-op Follow-up

Varies

Procedure Recovery Location

Outpatient
Contact Us
REDEFINE YOUR ARM CONTOUR
Regardless of how you feel about the droopy skin or "bat wings" that exists underneath your upper arms, board-certified plastic surgeon Dr. Gallegos is more than capable of improving your confidence and arm definition with cosmetic surgery. This advanced service provides both physical and emotional benefits. If you're at or near a healthy weight but still can't seem to eliminate the skin and flab that hangs off your arms, please contact us to plan a consultation with Dr. Miguel Gallegos at Hermosa Plastic Surgery. Feel fitter and younger with arm lift surgery.
Related Procedures
Related Post