Weight loss is a great victory for anyone. In some cases, women and men who reach their goal weight may require just one more thing to complete their body transformation. It is most often related to the excess skin that results from weight loss if the skin wasn't able to shrink to the smaller shape and size of your body. Depending on the amount of time you carried the extra weight, this excess skin can be a major problem, and the thighs especially can be areas of trouble for several people. This is the reason why board-certified plastic surgeon Dr. Miguel Gallegos offers surgical thigh lifts (also known as thighplasty) at his Albuquerque, NM practice, Hermosa Plastic Surgery. This procedure involves removing the extra skin on the outer and inner thighs to produce a more contoured, tighter look, which is why thigh lift surgery has increased in popularity over the years. It is able to provide natural-looking results for anyone fighting sagging skin on the thighs. Because there are several different types of plastic surgeries that can be performed on the thighs, it is a good idea to set up a consultation with an experienced plastic surgeon, like Dr. Gallegos, to determine the options that are available. Contact our office if you have any questions or concerns regarding this procedure.
Reviews
"I give Dr. Gallegos 5 STARS!! His staff was kind, informative, and knowledgeable. Dr. Gallegos was awesome! I can't express how happy I am with selecting Dr. Gallegos for my surgery. He was excellent in every detail from start to finish and went above and beyond. I researched all the Surgeons in Albuquerque and chose Dr. Gallegos for his education, qualifications, and 20+ experience. After meeting him, I knew he was the one. He answered countless questions, was never rushed and I knew exactly what to expect. He exceeded all of my expectations! His staff Nurse and MA were also excellent. I received amazing care and kindness. If you want the best chose Dr. Gallegos and his staff. If you want life changing results choose Dr. Gallegos and his staff. How fortunate Albuquerque is to have such a such a incredible Physician/Surgeon. Thank you"
- C. /
Healthgrades /
Mar 31, 2020
"This is Marcy Britton and I'm using my friends post. This was the best experience I ever had. I look years younger and I love my new lips."
- S.B. /
Google /
Feb 24, 2020
"Dr Gallegos is the best plastic surgeon in Albuquerque, I've been to others and he has done the best job in the state of New Mexico I had a breast augmentation... Amazing the scars are so fine lined you have to practically get a scope to see the scars. I was so pleased with his work that I had to have a tummy tuck.. a month later, it's Amazing how I have healed in such a short time. Dr. Gallegos is extremely detailed with proficiency it's unbelievable, I've had many many clients that have gone to many surgeons in the Albuquerque area and that is why I wanted Dr . Gallegos I didn't want my body looking anything like in a horror movie. In all honesty if I could post the jobs he has done on my body I would, you wouldn't question his work. Any women that wants her body looking amazing without the huge scars , Dr. Gallegos would be the one, trust me. I would absolutely have it done all over again , he's the best in Albuquerque and I'm extremely picky on how my body looks internally and externally.... Paula"
- P.V. /
Google /
Jan 28, 2020
"I've been coming to Hermosa for years now. They've always done such a great job. The nurses are very friendly and can answer all my questions. I highly recommend Hermosa"
- D.S. /
Google /
Apr 18, 2019
"Two years ago I went to Dr. Gallegos' office hoping he could help me. Not only did he help me, my experience with Dr. Gallegos and his staff has been nothing other than exemplary! Any time I have had a question or a concern I always get treated as if I mean something to the practice, I do not, not have a ever felt that I am just a warm body... If you want the best, go see Dr. Gallegos."
- M.M. /
Google /
Mar 28, 2019
Previous
Next
What are the benefits of a thigh lift?
Excess skin causes many problems for people who lose a significant amount of weight. Chafing, rashes, and difficulty finding clothing that fits are just a few issues that lead to frustration and loss of self-confidence. A thigh lift removes excess skin to provide the smooth, toned legs you deserve. Here are some reasons why patients choose to work with our team at Hermosa Plastic Surgery:
Experience: Our professionals have helped many people achieve their ideal body through cosmetic procedures.
Customized treatment plans: No two patients are alike, so we tailor our approach to each individual. This means your thigh lift will be designed to meet your specific goals.
Outstanding results: Dr. Gallegos is known for his skill and artistry, which is why patients travel from all over to work with us. You can be confident you will love your results.
Thigh lift surgery is a skin tightening and removal treatment that corrects sagging skin. A thigh lift is best as a post weight loss treatment, and it is typically performed on those who have lost at least 100 pounds. It's also helpful in older men and women who are fighting sagging skin caused by natural aging, as well as women whose body weight has changed significantly from pregnancy and childbirth. If you have loose, wrinkly, or hanging skin on your upper thighs (whether it's the outer thighs, inner thighs, or both), a thigh lift can be a good option. If cellulite is the bigger issue, Dr. Gallegos can recommend different treatments that may help improve the look of cellulite. There are essentially three types of surgeries that can be performed on the thighs, which are:
Lift for the inner thigh: This is just as the name suggests and targets the inside portion of the thigh.
Bilateral lifts: This will focus on the outside and the front portion of the thigh.
Medial lifts: This targets the upper part of the inside portion of the thigh.
The type of thigh lift you receive will be chosen to best satisfy the current condition and distribution of your skin and to suit your end goals. Because everyone is different, all patients will have different needs and requirements when they eventually have their surgery. When a patient schedules a consultation with Dr. Gallegos, you will discuss all of your options and determine what is going to provide your most ideal results.
For thigh lift surgery, general anesthesia is usually administered to the patient. A surgical incision is placed around the upper area of the leg in the natural fold where the thigh and torso meet. The incision often runs along to the middle section of the thigh. This permits enough space to perform surgical liposuction (if wanted) to eliminate stubborn pockets of fat and to excise the excess skin in the upper thigh. The skin will be stretched upward so that it is taut and will then be secured with sutures. In certain patients, an additional incision may be made underneath the butt or in the outer thigh area, depending on the quantity of skin and tissue needing to be addressed. Thigh lift surgery at Hermosa Plastic Surgery improves the whole thigh area for a tighter, well-defined look.
A thigh lift takes around 2 – 3 hours to perform. As soon as the procedure is done, you will be monitored and assessed before you are allowed to go home for recovery. There may be bruising, discomfort, and swelling during the first few days of recovery. In several days, many patients are able to get up and walk slowly, which is important for better blood circulation and faster healing. The total recovery time usually lasts around 6 – 8 weeks. Wound care instructions given by Dr. Gallegos will help your surgical incision to heal so that the markings left behind are less visible. Although patients will have some scarring, the improved contour and shape of your legs may help boost your confidence, and you can reveal your thighs with pride.
Frequently Asked Questions
How much does thigh lift surgery cost?
Your cost for a thigh lift procedure will be dependent on different fees, like facility fees, tests, anesthesia, and others. Once Dr. Gallegos has developed your personal thigh lift treatment plan during your consultation, he can then estimate your costs. Hermosa Plastic Surgery will help you locate low-interest financing, which can help make your thigh lift easier to afford, allowing you to concentrate on selecting an experienced board-certified plastic surgeon, like Dr. Gallegos, rather than the costs of the procedure.
Will a thigh lift remove cellulite or stretch marks?
Thigh lift surgery is a great way to improve the contour and appearance of your legs. Since a thigh lift includes tightening the skin and addressing stubborn fat pockets, it may improve the visibility of cellulite and stretch marks on your legs. If you're worried about stretch marks or cellulite, let Dr. Gallegos know during your consultation so that he can personalize your treatment plan to fit all of your goals.
How long will my results last?
After your surgery, if you stay healthy with regular exercise and a balanced diet, you should be able to maintain your thigh lift results for many years. Dr. Gallegos suggests you be at or near a stable weight prior to thigh lift surgery so that it's easier to keep up your results. Significant weight changes or pregnancy following your thigh lift can alter your appearance. During your consultation, Dr. Gallegos will explain what will make your thigh lift results last.
Can I combine a thigh lift with other surgeries?
Some patients pair a thigh lift with a butt lift or tummy tuck to create a lower body lift. Thighplasties are also a common component of after weight loss surgery and mommy makeovers. During your initial consultation, talk to Dr. Gallegos about your wants and goals so that he can develop a comprehensive surgical plan that gives you your best results possible.
What about a nonsurgical thigh lift?
Although there are several nonsurgical procedures for skin tightening and fat reduction, these will likely only result in mild improvements. A surgical thigh lift is the best way to correct significant amounts of sagging skin and pockets fat in your thighs. If you're considering nonsurgical treatments, ask Dr. Gallegos to give you more information during your initial consultation. He will explain the pros and cons of nonsurgical and surgical thigh lift options, including his suggestions on which would better suit your needs.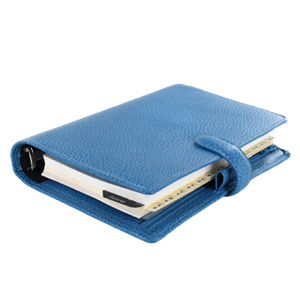 Plan Your Procedure
Recovery Time

6 – 8 weeks

Average Procedure Time

2 – 3 hours

Post-op Follow-up

Varies

Procedure Recovery Location

Outpatient
Contact Us
Thigh lift surgery is a highly sought-out procedure, whether you have lost a significant amount of weight or have developed sagging skin over the years. When seeking out this procedure, it is vital to know as much as you can so that you can make an educated decision. Thighplasties can grant patients confidence they've lost over the years, allowing them to wear clothes they normally avoid. Contact our Albuquerque, NM office, Hermosa Plastic Surgery, to receive more information about this life-changing procedure performed by our board-certified plastic surgeon, Dr. Gallegos.
Related Procedures