As a man, do you have abnormal breast tissue growth? The scientific term, gynecomastia, is used for enlarged male breasts. This condition is one that can create a feminine chest due to abnormally growing breast tissue. Many times, gynecomastia is related to an unknown hormonal issue. It may also be caused by certain medications, steroids, obesity, or it can be hereditary. Men with this condition typically feel anxious and worried, especially in situations where the upper body and chest are seen, such as at the beach, pool or gym. Albuquerque, NM board-certified plastic surgeon Dr. Miguel Gallegos performs male breast reduction surgery for men at his practice. This surgical procedure does have a high success rate and is considered one of the more popular cosmetic procedures for men at Hermosa Plastic Surgery.
Liposuction is the most effective way to remove breast tissue on the chest with some skin tightening techniques if needed. The results of the procedure are often dramatic, especially for men who spend a lot of time working out at the gym (getting no results in their chest). This surgery often improves self-esteem and enables patients to wear clothing or that makes them feel more attractive or not so embarrassed to take off their shirt. Learn more about our gynecomastia treatments at our Albuquerque, NM office.
Reviews
"I give Dr. Gallegos 5 STARS!! His staff was kind, informative, and knowledgeable. Dr. Gallegos was awesome! I can't express how happy I am with selecting Dr. Gallegos for my surgery. He was excellent in every detail from start to finish and went above and beyond. I researched all the Surgeons in Albuquerque and chose Dr. Gallegos for his education, qualifications, and 20+ experience. After meeting him, I knew he was the one. He answered countless questions, was never rushed and I knew exactly what to expect. He exceeded all of my expectations! His staff Nurse and MA were also excellent. I received amazing care and kindness. If you want the best chose Dr. Gallegos and his staff. If you want life changing results choose Dr. Gallegos and his staff. How fortunate Albuquerque is to have such a such a incredible Physician/Surgeon. Thank you"
- C. /
Healthgrades /
Mar 31, 2020
"This is Marcy Britton and I'm using my friends post. This was the best experience I ever had. I look years younger and I love my new lips."
- S.B. /
Google /
Feb 24, 2020
"Dr Gallegos is the best plastic surgeon in Albuquerque, I've been to others and he has done the best job in the state of New Mexico I had a breast augmentation... Amazing the scars are so fine lined you have to practically get a scope to see the scars. I was so pleased with his work that I had to have a tummy tuck.. a month later, it's Amazing how I have healed in such a short time. Dr. Gallegos is extremely detailed with proficiency it's unbelievable, I've had many many clients that have gone to many surgeons in the Albuquerque area and that is why I wanted Dr . Gallegos I didn't want my body looking anything like in a horror movie. In all honesty if I could post the jobs he has done on my body I would, you wouldn't question his work. Any women that wants her body looking amazing without the huge scars , Dr. Gallegos would be the one, trust me. I would absolutely have it done all over again , he's the best in Albuquerque and I'm extremely picky on how my body looks internally and externally.... Paula"
- P.V. /
Google /
Jan 28, 2020
"I've been coming to Hermosa for years now. They've always done such a great job. The nurses are very friendly and can answer all my questions. I highly recommend Hermosa"
- D.S. /
Google /
Apr 18, 2019
"Two years ago I went to Dr. Gallegos' office hoping he could help me. Not only did he help me, my experience with Dr. Gallegos and his staff has been nothing other than exemplary! Any time I have had a question or a concern I always get treated as if I mean something to the practice, I do not, not have a ever felt that I am just a warm body... If you want the best, go see Dr. Gallegos."
- M.M. /
Google /
Mar 28, 2019
Previous
Next
am i a candidate for gynecomastia surgery?
Male breast reduction surgery is reserved for men who have enlarged breast tissues on their chest that cannot be reduced through a healthy lifestyle with consistent exercise and proper diet.
You may be a candidate for our treatment for gynecomastia if you:
Feel anxiety or are bothered by the appearance of your chest because it appears too feminine
Have tried losing weight with no success in changing the shape of your chest
Have ever been on medications that list breast tissue development as a side effect
In your initial consultation with Dr. Gallegos, treatment considerations will be given, including the possibility of surgery to remove the breast tissue.
how is gynecomastia surgery performed?
On the day of the surgery, you will be taken to our on-site operating room here at Hermosa Plastic Surgery. Liposuction is often utilized during surgery for gynecomastia. With you safely under general anesthesia, Dr. Gallegos will make the appropriate incisions and perform liposuction to diminish excess pockets of fat from the internal chest region. Afterward, any skin showing laxity will be removed to produce a more tightened look, and then the areola and nipple will be surgically reshaped and placed into a proper position. For most men, this method requires an incision close to where the glandular tissue collects. After the pockets of fat and excess skin have been removed, Dr. Gallegos will pull and tighten the remaining skin.
how long is recovery after gynecomastia surgery?
Following your gynecomastia surgery, the chest will be protected with sterile bandages and a compression wrap for fluid buildup and blood circulation. You may still see some bruising and swelling. For complex cases where a reconstructive method was used, a small tube may be placed to help with draining the fluid. The outcomes following male breast reduction surgery are almost immediately noticeable, and most men are extremely satisfied with the cosmetic enhancement. Any incisions made during treatment will take several weeks to heal and any scars will need to be tended to with care. With your new, masculine-appearing chest, you will need to get permission from Dr. Gallegos to engage in exercise and weight training, which will complement the end results.
How much does male breast reduction cost?
Excessive male breast tissue (gynecomastia) is a medical problem that is best handled by an experienced, board-certified plastic surgeon, like Dr. Gallegos. For this reason, he suggests you concentrate on how to get your best results rather than an economical price. To make male breast reduction surgery fit your budget, Hermosa Plastic Surgery takes several payment methods. You may qualify for medical financing options as well. Gynecomastia is not covered by insurance, but breast reduction rewards may offer you a more fulfilling lifestyle, which is priceless.
What causes gynecomastia?
Gynecomastia develops in men when there is an imbalance in the hormones. Typically, gynecomastia is connected to the use of medications, like androgens and anabolic steroids. It may also be the result of using illegal drugs, including marijuana or heroin. Gynecomastia can be triggered by some medical conditions (hyperthyroidism, hypogonadism, and tumors) or some medications (highly active anti-retroviral therapy for AIDS, chemotherapy, and anti-anxiety medications).
How can I tell if I have gynecomastia?
Gynecomastia occurs in men when there is an overgrowth of breast tissue in the chest, which can cause pain, swelling, and tenderness. Some patients might have pseudogynecomastia (false gynecomastia) so Dr. Gallegos suggests weight loss by following an exercise plan and eating a healthy diet before considering surgery. If you have excess breast tissue when you are at a healthy weight, Dr. Gallegos may order diagnostic tests of the tissues on your chest. This might include a mammogram, blood tests, or a biopsy to look for other causes of feminine-looking breasts, such as a tumor, an infection, or a cancerous growth.
Will this fix puffy or pointy nipples?
Puffy or pointy nipples may be caused by glandular gynecomastia. If you are concerned about this, be sure to tell Dr. Gallegos at your consultation. He will personalize your surgical plan to select the best incision pattern and technique to improve your nipples. Oversized areolas may also be corrected in surgery for gynecomastia. It is crucial to be open with Dr. Gallegos about all your concerns and wants during your initial consultation so he can make sure you get the best results.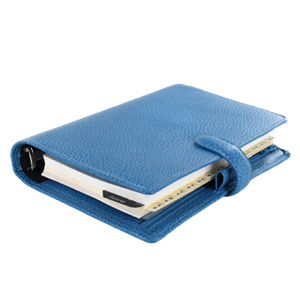 Plan Your Procedure
Procedure Recovery Location

Outpatient
Contact Us
get a more chiseled, masculine look
If you are frustrated with the side effects of male breast enlargement (gynecomastia), we invite you to get in touch with our office and schedule a private consultation with our board-certified plastic surgeon, Dr. Gallegos, to learn about our male breast reduction procedure at Hermosa Plastic Surgery. Once you've had treatment for male breast enlargement (gynecomastia), you won't have to keep hiding your chest when you go to the gym and beach. We have worked with many Albuquerque, NM men and have enjoyed helping them reclaim their confidence and more masculine chest appearance.
Related Procedures
Related Post