Few people often think of the chin as a beautiful facial feature, but those with weak chins often find that augmenting this part of their face can improve their appearance remarkably. A mentoplasty (also known as a chin augmentation) is a common cosmetic treatment that serves to recontour the chin and lower face for patients with a small and recessed chin or address a chin that they feel is too prominent. Often when a chin is recessed and sunken in, it can create an unpleasant and weak jawline. Chin augmentation can be performed to improve the appearance of your chin, and one of the most popular procedures is placing an implant to build a more prominent jawline and a more appealing profile, giving balance to your chin in relation to your other facial features. In Albuquerque, NM, board-certified plastic surgeon Dr. Miguel Gallegos offers several alternatives to consider for augmenting your chin. In addition to implants, which are created in a number of sizes and shapes, noninvasive procedures, such as fillers or Kybella, can help add contour. For chins that are very large, a genioplasty might be an option. This treatment at Hermosa Plastic Surgery removes bone and cartilage to reshape your chin and jaw to a more appealing size.
Reviews
"I give Dr. Gallegos 5 STARS!! His staff was kind, informative, and knowledgeable. Dr. Gallegos was awesome! I can't express how happy I am with selecting Dr. Gallegos for my surgery. He was excellent in every detail from start to finish and went above and beyond. I researched all the Surgeons in Albuquerque and chose Dr. Gallegos for his education, qualifications, and 20+ experience. After meeting him, I knew he was the one. He answered countless questions, was never rushed and I knew exactly what to expect. He exceeded all of my expectations! His staff Nurse and MA were also excellent. I received amazing care and kindness. If you want the best chose Dr. Gallegos and his staff. If you want life changing results choose Dr. Gallegos and his staff. How fortunate Albuquerque is to have such a such a incredible Physician/Surgeon. Thank you"
- C. /
Healthgrades /
Mar 31, 2020
"This is Marcy Britton and I'm using my friends post. This was the best experience I ever had. I look years younger and I love my new lips."
- S.B. /
Google /
Feb 24, 2020
"Dr Gallegos is the best plastic surgeon in Albuquerque, I've been to others and he has done the best job in the state of New Mexico I had a breast augmentation... Amazing the scars are so fine lined you have to practically get a scope to see the scars. I was so pleased with his work that I had to have a tummy tuck.. a month later, it's Amazing how I have healed in such a short time. Dr. Gallegos is extremely detailed with proficiency it's unbelievable, I've had many many clients that have gone to many surgeons in the Albuquerque area and that is why I wanted Dr . Gallegos I didn't want my body looking anything like in a horror movie. In all honesty if I could post the jobs he has done on my body I would, you wouldn't question his work. Any women that wants her body looking amazing without the huge scars , Dr. Gallegos would be the one, trust me. I would absolutely have it done all over again , he's the best in Albuquerque and I'm extremely picky on how my body looks internally and externally.... Paula"
- P.V. /
Google /
Jan 28, 2020
"I've been coming to Hermosa for years now. They've always done such a great job. The nurses are very friendly and can answer all my questions. I highly recommend Hermosa"
- D.S. /
Google /
Apr 18, 2019
"Two years ago I went to Dr. Gallegos' office hoping he could help me. Not only did he help me, my experience with Dr. Gallegos and his staff has been nothing other than exemplary! Any time I have had a question or a concern I always get treated as if I mean something to the practice, I do not, not have a ever felt that I am just a warm body... If you want the best, go see Dr. Gallegos."
- M.M. /
Google /
Mar 28, 2019
Previous
Next
A mentoplasty is a procedure for men and women alike who are healthy and capable of being put under anesthesia. If you are displeased by the size of your chin and do not like the undefined profile it offers, this treatment can significantly improve the lower section of your facial structure. It's also fairly common for our patients to add a rhinoplasty with their chin augmentation procedure. Although, due to the balancing effect of chin augmentation, this surgery alone could serve to make your nose look smaller in comparison. This combination of facial treatments has a large impact on the overall visible proportionality of your face, and a chin augmentation (at times paired with a rhinoplasty) can drastically restructure your face.
During chin enhancement surgery, general anesthesia will be administered (or another form of anesthesia, such as IV sedation, in some cases). The necessary incision is often made beneath your chin. In this incision, a groove or pocket is created to keep the implant device in its proper place, which involves reducing some of the tissue, cartilage, and bone to create grooves to securely hold your implant in position. The chin implant is placed through the incision and positioned on top of the bone just below your lower lip. Sometimes, the incision can be created inside the lower lip where it connects to your gumline. Both types of incisions help to conceal any potential scars. Small sutures are used to close the incisions, and the bottom portion of your face will be wrapped with bandages. Dr. Gallegos will recommend a chin implant that is an appropriate size for your face, and he will place it carefully to produce the most natural, subtle results possible.
Chin augmentation treatments yield immediately noticeable results, which can be pretty thrilling for our patients. Even though swelling and discoloration will be present following your surgery, these side effects will subside in time. For the majority of patients, a chin augmentation procedure requires about a couple of weeks of healing time. Exercise should not be performed within this timeframe. This particular surgery has very high success rates. By receiving this procedure under the trained hands of an experienced, board-certified plastic surgeon, like Dr. Gallegos, your outcome will be balanced and defined.
Frequently Asked Questions
How much does chin augmentation cost?
Dr. Gallegos can begin to estimate your costs for chin surgery during your initial consultation as soon as your surgical plan has been developed. Your costs will be based on the size and type of chin implant you select, plus any facility, surgical, and anesthesia fees. A surgery, like a chin implant, can produce beautiful, long-lasting results so it is better to concentrate on finding a plastic surgeon you trust who has proven results and years of experience, like board certified Dr. Gallegos, rather than the lowest cost. Hermosa Plastic Surgery takes several payments, and we will give you information on low-interest financing, which can make your surgery affordable.
Will augmentation fix my double chin?
Chin augmentation is meant to give a stronger, sharper look to your lower face. If you are concerned about a double chin, you might think to consider neck liposuction to have the excess fat in your submental area (the upper neck below the jawline) addressed. Occasionally, neck liposuction on its own can give you a better jawline and appearance without a chin implant. Dr. Gallegos will explain your choices and give you his suggestions at your first appointment.
Can I combine other facial surgeries with chin augmentation?
Many people get a chin implant along with another facial surgery, such as cheek implants or a nose reshaping surgery. Dr. Gallegos can help you choose the procedures that best fit your concerns and wants. It can be challenging and overwhelming to decide what procedure(s) might be best for you by yourself, which is why your first appointment with Dr. Gallegos is crucial. He will use his years of experience to help you craft your unique treatment plan.
Are there nonsurgical procedures to improve my chin?
For stubborn fat in your neck that can cause a double chin, Kybella can improve the appearance of your chin without surgery. Kybella has been approved by the FDA (Food and Drug Administration) to eliminate fat in the upper neck. This might be all you need, or Kybella can be performed alongside chin surgery to deliver you with optimal results. Tell Dr. Gallegos what you would like to get out of your procedure during your initial consultation so he can discuss your choices with you and help you to select the best route to achieve your goals.
What's the difference between mentoplasty and genioplasty?
A mentoplasty is a surgery that builds shape to your chin. On the other hand, genioplasty is a procedure to reconstruct the chin bone. Based on the state of your chin, as well as your cosmetic goals, you might require both surgeries or one. A genioplasty, in addition to being a cosmetic procedure, may also be performed to improve medical concerns, such as your dental bite. Dr. Gallegos can help you decide whether to get a mentoplasty, genioplasty, or both.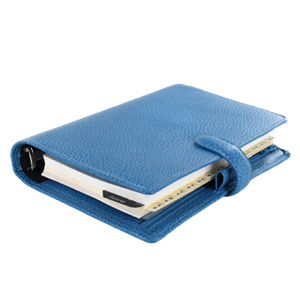 Plan Your Procedure
Recovery Time

2 – 3 weeks

Procedure Recovery Location

Outpatient
Contact Us
The appearance of your chin has a vivid effect on your overall facial proportion, which is why countless men and women seek out this procedure every year. When completed by the hands of a talented plastic surgeon, like board certified Dr. Gallegos, this surgery can create a harmonious facial balance, redefining your appearance. If you feel displeased with the appearance of your jawline, chin augmentation can produce the look you are wishing for. We invite you to call Hermosa Plastic Surgery and schedule your initial meeting with Dr. Miguel Gallegos to hear more about your choices.
Related Procedures
Related Post