Hair removal with a laser has become one of the most popular elective services in America. It's an effective method for the long-term removal of hair on the face and body. This laser treatment usually leaves the skin feeling and looking smoother and provides great, lasting results compared to other common options. Board-certified plastic surgeon Dr. Miguel Gallegos at Hermosa Plastic Surgery in Albuquerque, NM performs effective and safe laser hair removal services for both women and men in commonly desired areas, like the legs, back, arms, face, chest, and bikini area.
To perform laser hair removal treatments at his Albuquerque, NM plastic surgery practice, Dr. Gallegos utilizes the Cutera XEO System, which is among the latest in innovative lasers in the industry used to effectively remove body hair and address various skin concerns. The versatile Cutera laser system features several specialized technologies to perform focused tasks, allowing patients to achieve their ideal end goals. These specialized technologies are:
Pearl™ – Used in skin laser resurfacing treatments to reduce lines and wrinkles, smooth skin texture, correct sun damage, and address skin pigmentation
ProWave 770™ – Used for hair removal treatments
LimeLight™ – Utilized for skin rejuvenation treatments, targeting sun damage, redness, smaller veins, and others
Xeo YAG Laser – Typically used for spider vein treatment, vascular conditions, among others
TITAN® – Typically used in treatments that tighten neck, face, arm, and abdominal skin, as well as other areas
The Cutera XEO System can be used on a variety of patients who are 18 years or older.
Reviews
"I give Dr. Gallegos 5 STARS!! His staff was kind, informative, and knowledgeable. Dr. Gallegos was awesome! I can't express how happy I am with selecting Dr. Gallegos for my surgery. He was excellent in every detail from start to finish and went above and beyond. I researched all the Surgeons in Albuquerque and chose Dr. Gallegos for his education, qualifications, and 20+ experience. After meeting him, I knew he was the one. He answered countless questions, was never rushed and I knew exactly what to expect. He exceeded all of my expectations! His staff Nurse and MA were also excellent. I received amazing care and kindness. If you want the best chose Dr. Gallegos and his staff. If you want life changing results choose Dr. Gallegos and his staff. How fortunate Albuquerque is to have such a such a incredible Physician/Surgeon. Thank you"
- C. /
Healthgrades /
Mar 31, 2020
"This is Marcy Britton and I'm using my friends post. This was the best experience I ever had. I look years younger and I love my new lips."
- S.B. /
Google /
Feb 24, 2020
"Dr Gallegos is the best plastic surgeon in Albuquerque, I've been to others and he has done the best job in the state of New Mexico I had a breast augmentation... Amazing the scars are so fine lined you have to practically get a scope to see the scars. I was so pleased with his work that I had to have a tummy tuck.. a month later, it's Amazing how I have healed in such a short time. Dr. Gallegos is extremely detailed with proficiency it's unbelievable, I've had many many clients that have gone to many surgeons in the Albuquerque area and that is why I wanted Dr . Gallegos I didn't want my body looking anything like in a horror movie. In all honesty if I could post the jobs he has done on my body I would, you wouldn't question his work. Any women that wants her body looking amazing without the huge scars , Dr. Gallegos would be the one, trust me. I would absolutely have it done all over again , he's the best in Albuquerque and I'm extremely picky on how my body looks internally and externally.... Paula"
- P.V. /
Google /
Jan 28, 2020
"I've been coming to Hermosa for years now. They've always done such a great job. The nurses are very friendly and can answer all my questions. I highly recommend Hermosa"
- D.S. /
Google /
Apr 18, 2019
"Two years ago I went to Dr. Gallegos' office hoping he could help me. Not only did he help me, my experience with Dr. Gallegos and his staff has been nothing other than exemplary! Any time I have had a question or a concern I always get treated as if I mean something to the practice, I do not, not have a ever felt that I am just a warm body... If you want the best, go see Dr. Gallegos."
- M.M. /
Google /
Mar 28, 2019
Previous
Next
What Are the Benefits of Laser Hair Removal?
Repeated waxing or shaving can be annoying. Laser hair removal performed by the experts at Hermosa Plastic Surgery in Albuquerque, NM allows for a great change to the conventional techniques for removing unattractive hair. Advantages of laser hair removal include:
A simple treatment with minimal pain for the majority of patients
Makes skin smoother and more moisturized
Avoids regrowth between sessions
Stops ingrown hairs
Ability to be done a variety of areas of your body and for many kinds of hair
Less repetitive than waxing or plucking
Gives lasting outcomes
Hair removal with a laser is a safe, effective treatment that yields positive results for many people. During your initial consultation, we will discuss your concerns, needs, and goals to decide if you are an ideal candidate to receive this treatment. Potential candidates for laser hair removal treatments:
Want to reduce the hair on their face or body
Are eager to stop using other short-term techniques for hair removal (waxing, shaving, bleaching, depilatory creams)
Have light skin and dark hair
Are in good overall physical health
On the day of your procedure, you will lie in a private treatment room while the intended areas of your face and body being treated are washed to eliminate any oil, dirt, and creams. During the procedure, a team member will smooth out the area to create a clear pathway between the hair follicle root and the laser. The energy from the laser will focus on and destroy the follicle, which prevents the hair from growing again. Typically, you will need to get 3 – 5 treatments over 3 – 4 weeks to get your optimal results. Your sessions are staggered to give the affected areas a chance to heal. It also allows time for follicles in the dormant phase to change to the phase of active growth so the laser can be most effective. The revolutionary laser technology we use at Hermosa Plastic Surgery, Cutera XEO, targets only the hair follicle, which keeps the skin and other tissue in the treated area from being damaged.
Although this procedure is mostly gentle, the treated areas of your skin may appear to have a mild sunburn when lasers are used. After your treatment, you will be able to go back to all normal activities, but you need to avoid strenuous activity or extended time outdoors for at least a day to let the treated skin recover. At home following your treatment, we suggest applying soothing creams or ice packs to minimize any mild discomfort.
Frequently Asked Questions
How much does laser hair removal cost?
The cost of your laser hair removal treatment will depend on the size of the area being treated and the number of treatments required to achieve your end goals. Although laser hair removal is more costly than other hair removal methods, such as waxing and shaving, it is generally the most effective of your options. When you come in for your initial consultation, Dr. Gallegos will listen to your concerns and form a treatment plan that best matches your goals. Once your individual program has been created, Dr. Gallegos can then go over potential price estimates.
How effective is laser hair removal?
Laser hair removal treatments are known to be a reliable option for hair removal. It is considered a semi-permanent procedure because while the roots of the hair are destroyed, the follicles are not, allowing for the possibility of the hair to grow back after some time. However, many patients find that the hair that grows back after having laser hair removal treatments is easier to manage than beforehand. Laser hair removal is most effective on darker hair.
Why do I need multiple laser hair removal sessions?
You will require multiple hair removal sessions because hair growth occurs in varying cycles. This means that some hair may be in a growing phase while other hair is dormant. Multiple laser hair removal sessions will target your hair at various cycles of growth, maximizing your results and ensuring that the majority of your hair has been targeted at one or several points in their growth cycles. You can shave in between your treatments because shaving does not affect the hair follicles underneath, which is what laser hair removal treatments target.
Does laser hair removal hurt?
Laser hair removal can cause mild discomfort in some patients, such as a slight stinging or burning feeling. The pain you feel during your treatment will depend on your individual level of pain tolerance. However, to reduce any discomfort, a numbing ointment can be applied to the targeted areas. Patients who are accustomed to getting waxed may find laser hair removal to be less painful than waxing sessions.
What are the benefits of receiving laser hair removal treatments?
Many patients find that their skin is significantly smoother following their treatments as laser hair removal is effective at removing the vast majority of hair from the affected area. The results yielded from laser hair removal also last much longer than with traditional shaving, waxing, tweezing, and depilatories. Contact Hermosa Plastic Surgery if you have any questions about laser hair removal, or schedule a consultation to see if this treatment could be right for you.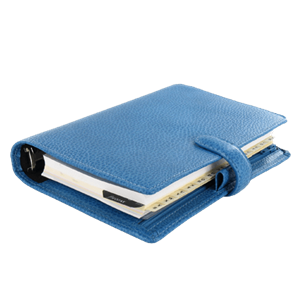 Plan Your Procedure
Recovery Time

N/A

Average Procedure Time

Varies

Post-op Follow-up

Multiple sessions

Procedure Recovery Location

Outpatient
Contact Us
If you are tired of spending energy, money, and time on shaving, plucking, and waxing, then it could be time to schedule laser hair reduction sessions at Hermosa Plastic Surgery in Albuquerque, NM. Laser hair reduction by board-certified plastic surgeon Dr. Miguel Gallegos will help you attain skin that's smoother by effectively targeting unwanted hair on the body and face.
Related Procedures
Related Posts