Are you wearing scarves or turtlenecks year-round to conceal the loose flaps of skin on your neck? Board-certified plastic surgeon Dr. Miguel Gallegos performs neck lift surgery at his practice in Albuquerque, NM to improve the appearance of an aging neckline. This facial surgery tightens the area under your chin and along the neck to remove the loose skin that creates a "turkey neck" or "double chin." By taking away the loose skin and fat while incorporating a tightening technique to produce a smoother, natural neckline, this lower facial surgery at Hermosa Plastic Surgery can provide significant improvements to your profile. Before you contact us to schedule an appointment, read more about surgical neck lifts and the beautiful results the procedure can create.
Reviews
"I give Dr. Gallegos 5 STARS!! His staff was kind, informative, and knowledgeable. Dr. Gallegos was awesome! I can't express how happy I am with selecting Dr. Gallegos for my surgery. He was excellent in every detail from start to finish and went above and beyond. I researched all the Surgeons in Albuquerque and chose Dr. Gallegos for his education, qualifications, and 20+ experience. After meeting him, I knew he was the one. He answered countless questions, was never rushed and I knew exactly what to expect. He exceeded all of my expectations! His staff Nurse and MA were also excellent. I received amazing care and kindness. If you want the best chose Dr. Gallegos and his staff. If you want life changing results choose Dr. Gallegos and his staff. How fortunate Albuquerque is to have such a such a incredible Physician/Surgeon. Thank you"
- C. /
Healthgrades /
Mar 31, 2020
"This is Marcy Britton and I'm using my friends post. This was the best experience I ever had. I look years younger and I love my new lips."
- S.B. /
Google /
Feb 24, 2020
"Dr Gallegos is the best plastic surgeon in Albuquerque, I've been to others and he has done the best job in the state of New Mexico I had a breast augmentation... Amazing the scars are so fine lined you have to practically get a scope to see the scars. I was so pleased with his work that I had to have a tummy tuck.. a month later, it's Amazing how I have healed in such a short time. Dr. Gallegos is extremely detailed with proficiency it's unbelievable, I've had many many clients that have gone to many surgeons in the Albuquerque area and that is why I wanted Dr . Gallegos I didn't want my body looking anything like in a horror movie. In all honesty if I could post the jobs he has done on my body I would, you wouldn't question his work. Any women that wants her body looking amazing without the huge scars , Dr. Gallegos would be the one, trust me. I would absolutely have it done all over again , he's the best in Albuquerque and I'm extremely picky on how my body looks internally and externally.... Paula"
- P.V. /
Google /
Jan 28, 2020
"I've been coming to Hermosa for years now. They've always done such a great job. The nurses are very friendly and can answer all my questions. I highly recommend Hermosa"
- D.S. /
Google /
Apr 18, 2019
"Two years ago I went to Dr. Gallegos' office hoping he could help me. Not only did he help me, my experience with Dr. Gallegos and his staff has been nothing other than exemplary! Any time I have had a question or a concern I always get treated as if I mean something to the practice, I do not, not have a ever felt that I am just a warm body... If you want the best, go see Dr. Gallegos."
- M.M. /
Google /
Mar 28, 2019
Previous
Next
What are the Benefits of a Neck Lift?
Loose, sagging skin and fat along the neckline can cause you to appear older than you feel. Neck lift surgery is designed to restore a youthful neckline that complements your features and looks great in photographs! Additional benefits of a neck lift include:
Improved facial contours: Our cosmetic procedure reverses signs of aging by targeting fat pockets and extra folds.
Better jawline definition: Neck lift surgery sculpts and defines your jawline, eliminating the appearance of a sagging, drooping jaw.
Versatile results: Neck lift surgery is tailored to meet the unique needs of each patient, whether you want a subtle, natural enhancement or a more dramatic appearance.
Long-lasting outcomes: Neck lift surgery produces long-term improvements that last for years with proper care and maintenance.
Men and women desiring neck lift treatment generally exhibit visibly loose skin along the neckline. Neck skin that hangs is usually caused by numerous factors, including gravity, weight fluctuations, and aging. Whatever the reason may be, hanging neck skin causes an unbecoming look, which generally can only be addressed with skin excision and a tightening technique. If your weight is stable, yet you feel frustrated by lines, wrinkles, and hanging skin along the neck, a neck lift surgery may be a great solution.
During a neck lift procedure, IV sedation or general anesthesia is used. The main incision point is placed around your ears, but another incision could also be made underneath your chin. If isolated areas of fat exist, fat removal with liposuction will be completed first. Next, any sagging or hanging skin will be trimmed away and the underlying tissue and remaining skin will be pulled taut. This tightening method is conducted until the desired contour, shape, and smoothness has been achieved. Sutures are used to close the incision, but any scarring that results should not be visible due to the carefully placed locations of the incisions. A nonsurgical fat reduction injection, such as Kybella, may be incorporated to complement the results for a stunning finish. Furthermore, other nonsurgical alternatives can help improve the skin's surface, such as a laser treatment or a peel, to produce a soft and smooth appearance following your skin lifting procedure.
After neck lift surgery, there will most likely be some swelling, bruising, and discomfort, but these will go away within a week or two. It's important to rest and eliminate any high-impact activities for several weeks to ensure that you are able to heal fully. While recovering, fitted tops should be avoided. You should notice visible outcomes almost immediately. In addition, it has been stated that the neck lift surgery can make one of the most significant improvements to an individual's profile, taking a decade off one's appearance.
Frequently Asked Questions
How much does a neck lift cost?
Costs for your neck surgery will be explained during your private consultation with Dr. Gallegos. As soon as he has developed your unique treatment plan, he will be able to estimate prices for the anesthesia, facility, and other fees. To make your neck surgery easier to afford, Hermosa Plastic Surgery accepts several payments methods, and we can additionally give you more information about how to obtain low-interest financing.
What about nonsurgical options?
Neck lift surgery is the best option to eliminate excess skin, particularly if it droops or hangs. Although there are a few nonsurgical skin tightening procedures that may give you mild improvements, neck lift surgery can more dramatically redefine and smooth your neckline, and it is a more effective solution than its nonsurgical counterparts. A popular, minimally invasive treatment called Kybella targets fat in the submental area, which gives the appearance of a double chin; however, it doesn't address excess skin.
Will I have visible scars?
Neck lift surgery does include one incision below the chin, as well as two more close to the ears. These are made so the scars are difficult for others to see. Dr. Gallegos tries very hard during neck lift surgery to limit visible scarring. A team member will explain scar management instructions, which will encourage your incisions to heal flat and thin.
Can I combine a neck lift with other facial surgeries?
During your consultation, you can bring up that you are considering another surgery to be performed in adjuncts with your neck lift surgery, such as a facelift or chin augmentation. It's normal for two or more face surgeries to be done together so that you can achieve your best results. If you are concerned about an undefined jawline or weak chin, let Dr. Gallegos know so that he can develop a plan that meets all of your goals.
Should I get a neck lift or liposuction?
Based on your concerns and goals, you might want to combine a neck lift with liposuction. A lift plus liposuction may be best if you are concerned about both loose skin and fat pockets in your neck. Dr. Gallegos can help you choose whether a lift, liposuction, or a combination of both should be included in your surgical plan.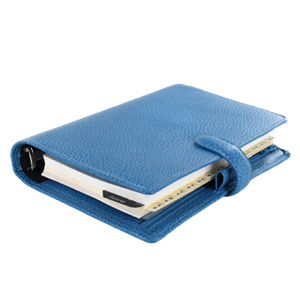 Plan Your Procedure
Recovery Time

1 – 2 weeks

Post-op Follow-up

Varies

Procedure Recovery Location

Outpatient
Contact Us
Finally eliminate your "turkey neck" appearance and seek the change to get the firm, smooth neck you desire. If you feel embarrassed about hanging skin on your neck, we welcome you to contact Hermosa Plastic Surgery in Albuquerque, NM to schedule your appointment. A surgical neck lift performed by board-certified plastic surgeon Dr. Gallegos has improved the self-esteem of countless men and women across New Mexico and beyond. We are excited to share this amazing cosmetic treatment with you.
Related Procedures