For the highest quality results from chemical peel facial treatments, Hermosa Plastic Surgery provides you with several choices. Your individualized chemical peel with exfoliating solutions (such as salicylic, glycolic, trichloroacetic and lactic acids) will reveal smoother, healthier skin. At our Albuquerque, NM office, board-certified plastic surgeon Dr. Miguel Gallegos offers chemical peel treatments that decrease skin abnormalities, like wrinkles, fine lines, scars, rough patches, hyperpigmentation problems, and more. Chemical peels clear away dead, damaged skin cells using an individualized peel on the skin that causes the surface layer to slough off. When your skin recovers and starts to repair and rejuvenate itself, you may see smoother, clearer skin. A chemical peel is a nonsurgical technique used on the neck and face to make your complexion radiant.
In our luxurious MedSpa at Hermosa Plastic Surgery, we offer medical-grade chemical peels (including ZO® Skin Health products) to help rejuvenate and refresh your skin. Within approximately 20 minutes, most of our chemical peel patients can obtain more youthful and healthier skin texture and uniform skin tone. Please call and make your appointment today for a chemical peel consultation and skin assessment.
A Menu of Our Chemical Peels
In our Albuquerque, NM office, we perform chemical peels in various levels of strength (light, medium, and deep) to meet our patients' skin goals.
A Weekend Away Peel (ZO® Three-Step Peel)
This level of peel provides antioxidant protection, DNA repair, and anti-inflammation benefits. Men and women will see noticeable changes and improvements in their acne, melasma, sun-damaged skin, fine lines, rough texture, enlarged pores, and dullness. We will have you pretreat your skin for 4 – 6 weeks before this peel with a prescribed ZO Skin Health program for accelerated healing and enhanced results.
Ossential Stimulator Peel (Red Carpet Peel or Lunchtime Peel)
The ZO skin health Ossential stimulator peel treatment helps exfoliate the skin and encourages the production of new skin cells. This treatment provides numerous benefits, like enhanced skin tone, texture, and clarity, making your complexion look bright and renewed. One of our favorite reasons for loving this type of peel for men and women is that they have no recovery time, peeling, or redness after the treatment. You'll have beautiful skin that's red carpet ready in no time! By combining the benefits of salicylic, lactic, and citric acids, we can decrease the appearance of fine lines and provide deep nourishment.
Chemical Peel Reviews
"Loyal client since 09' - I've been going to Dr. Gallegos since 2009 . He is awesome and his staff has always been kind and made me feel welcomed and comfortable. Dr. Gallegos is fair and has only done the best for me when it comes to plastic surgery. He had fixed my broken nose for me which turned out beautiful and he had also done a breast augmentation on me after I had my daughter I felt uncomfortable about the way my breasts looked and now they look great. When I had a bad acne breakout I went to Dr. Gallegos' office and they helped me figure out how to calm my skin with laser treatments and products and it cleared up right away. I still continue to go to hermosa for minor touch ups like chemical peels and such. I'm beyond pleased with this doctor and his staff and I would absolutely recommend Hermosa to anyone and everyone as I have done in the past and present I've sent my friends to this office and they've had work done .. Check him out you won't regret it ."
- Anonymous /
Vitals /
Aug 26, 2015
Previous
Next
What are the benefits of chemical peels?
Problems like fine lines and wrinkles, age spots, and rough skin texture can make you feel self-conscious about your appearance. Over-the-counter treatments and home remedies are not always effective, and they may take weeks or months to work. A chemical peel provides more dramatic results in a shorter period of time. Patients of Hermosa Plastic Surgery often report softer and smoother skin free from blemishes and other imperfections.
Getting the recommendations of our aesthetics team at Hermosa Plastic Surgery is your first step in the journey to healthy, smoother skin. In our MedSpa, we will evaluate your skin during an exam before selecting a chemical peel for your best results. Chemical peel patients, both women and men, should have visible concerns on their skin, including scars, rough patches, hyperpigmentation, flaky skin, sun spots, fine lines, wrinkles, and more. We may recommend varying strengths of peels to match your goals.
In our Albuquerque, NM office, we perform chemical peels in various levels of strength (light, medium, and deep) to meet our patients' skin goals.
Light peels: You can receive a light peel during your lunchtime and return back to your routine. This level of peel will remove the outer skin layer (the epidermis), giving your face a more radiant appearance and smoother texture. We usually recommend that you receive a light chemical peel about once a month for the ideal glowing results.
Medium-depth peels: This level of peel reaches further into the skin, and patients generally decide to have this strength of facial treatment during an extended weekend. You may also need to ready yourself for increased discomfort during and up to one hour following the peel. Medium-depth peels are designed for patients who have deeper damage to their skin, including deeper lines and darker pigmentation problems.
Deep peels: The strongest of the three levels of peels is the deep chemical peel, and it does require the lengthiest recovery time. This is an aggressive procedure that can leave your face swollen, peeling, and itchy for 2 – 3 weeks. Patients who get a deep chemical peel typically have age or dark spots, sun damage, prominent acne scars, and deep scars. Since this level of chemical peel is usually uncomfortable for patients, your aesthetician can provide you with local anesthesia before your peel.
During your appointment at Hermosa Plastic Surgery, we will have you lying in a comfortable position to administer your treatment. A team member will ensure the skin is cleaned prior to applying the personalized solution to the face, neck, or both. We will spread the solution onto the skin and allow it to work for an appropriate length of time that will be determined in your chemical peel consultation. Next, we will clean the peel off your skin and put on a neutralizing agent. Patients should bring sunscreen and/or a hat to wear outside following the peel to protect against UV exposure.
Based on the strength of the chemical peel you receive, you should expect the treated area to peel and itch from several days to two or more weeks. Dr. Gallegos or a member of his team will also tell about ways to take care of your facial skin at home while it heals. Please remember that no matter how badly your skin itches throughout the recovery, it's not a good idea to peel the skin off. You may create scarring to your skin! We also offer at-home skin care products you may be interested in to help you through the transition.
Frequently Asked Questions
How much does a chemical peel cost?
We can go over your costs during your consultation as soon as you have a custom treatment plan. Fees for a chemical peel will vary, depending on the formula or add-on treatments selected. Hermosa Plastic Surgery takes several payments methods, and there are often specials on chemical peels. Buying a package with several chemical peel treatments can also help you save money. When you are on a budget, it shouldn't mean you can't look your best. Ask about our MedSpa specials. Our peels start at $125.
What level should I choose for my chemical peel?
Which level of chemical peel is best for you will vary based on your specific skin issues and aesthetic goals. There is no need to worry. We will assist in finding the right chemical peel solution and intensity for you. We will take into consideration your general health, the type of skin you have, the depth of your skin concerns, the time you can commit to recovery, and what you want the peel to accomplish. Initially, it's better to select a light chemical peel and decide what you think of the results. After this, you and Dr. Gallegos may alter your plan to decide to go with the lighter peel or one with a little more intensity.
Will my face hurt after a chemical peel?
Based on the chemicals selected, you might feel mild discomfort during the application process. If you choose a light peel, you may notice a little discomfort; however, this can be alleviated with a small fan. Deep or medium peels are better for deeper issues and give you longer-lasting results; however, they usually cause greater discomfort. Numbing cream, medications, and ointments may be used to help you feel more comfortable during and after your chemical peel. Dr. Gallegos or a member of his team will discuss post-treatment skin care to help your skin heal.
Can I combine a chemical peel with other treatments?
You may consider combining a chemical peel with another skin treatment at Hermosa Plastic Surgery. In your initial consultation, be open with Dr. Gallegos when describing your skin problems so he can develop a unique treatment plan to achieve your goals. Your plan might include an injectable treatment for wrinkles (such as Juvéderm or BOTOX), plus a chemical peel to refresh your face top to bottom.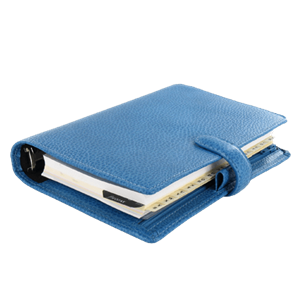 Plan Your Procedure
Recovery Time

Varies

Average Procedure Time

< One Hour

Procedure Recovery Location

Outpatient
Contact Us
You want Exceptional skin?
If you have never had a chemical peel, we invite you to learn more at the MedSpa at Hermosa Plastic Surgery to determine the best option for your skin care needs. Your freshly revived skin will respond by looking bright and feeling so smooth. Contact our office in Albuquerque, NM to make an appointment for your skin consultation today for a professional chemical peel.
Related Treatments
Related Posts