A body lift is a series of combined surgeries by our award-winning board-certified plastic surgeon, Dr. Miguel Gallegos. This body contouring procedure at Hermosa Plastic Surgery is highly effective in recapturing a slimmer and more toned appearance after losing significant amounts of weight. The body lift can address excess skin and small pockets of fat, including areas on the arms, thighs, waistline, butt, and back. Dr. Gallegos uses the most advanced techniques to help his patients achieve natural-looking results with minimal scarring. Your result could be a trimmer and more youthful figure.
With a surgical plan customized to your specific cosmetic goals and needs, Dr. Gallegos creates incisions on carefully selected areas of the body and removes excess fat using liposuction. He then tightens the underlying muscles to produce a firmer appearance. Next, Dr. Gallegos pulls the skin taut and trims off any excess skin, creating smoother contours. Finally, he sutures the incisions shut and places compression garments over the treated areas to assist in recovery. If you are interested in a body procedure, such as a body lift, please contact Hermosa Plastic Surgery in Albuquerque, NM for a consultation. Dr. Gallegos would be happy to answer any questions you may have about treatment and identify factors that may affect the final results of your surgery.
What are the benefits of a body lift?
Patients who undergo a body lift at our Albuquerque, NM practice might experience numerous benefits related to this procedure, such as:
Reducing sagging skin after losing weight
Smoothing and tightening wrinkled, saggy skin
Tightening the bottom half of the body (like the legs and abdomen)
Improving an individual's overall self-confidence
Feeling better while wearing tight-fitting clothing
Reviews
"I give Dr. Gallegos 5 STARS!! His staff was kind, informative, and knowledgeable. Dr. Gallegos was awesome! I can't express how happy I am with selecting Dr. Gallegos for my surgery. He was excellent in every detail from start to finish and went above and beyond. I researched all the Surgeons in Albuquerque and chose Dr. Gallegos for his education, qualifications, and 20+ experience. After meeting him, I knew he was the one. He answered countless questions, was never rushed and I knew exactly what to expect. He exceeded all of my expectations! His staff Nurse and MA were also excellent. I received amazing care and kindness. If you want the best chose Dr. Gallegos and his staff. If you want life changing results choose Dr. Gallegos and his staff. How fortunate Albuquerque is to have such a such a incredible Physician/Surgeon. Thank you"
- C. /
Healthgrades /
Mar 31, 2020
"This is Marcy Britton and I'm using my friends post. This was the best experience I ever had. I look years younger and I love my new lips."
- S.B. /
Google /
Feb 24, 2020
"Dr Gallegos is the best plastic surgeon in Albuquerque, I've been to others and he has done the best job in the state of New Mexico I had a breast augmentation... Amazing the scars are so fine lined you have to practically get a scope to see the scars. I was so pleased with his work that I had to have a tummy tuck.. a month later, it's Amazing how I have healed in such a short time. Dr. Gallegos is extremely detailed with proficiency it's unbelievable, I've had many many clients that have gone to many surgeons in the Albuquerque area and that is why I wanted Dr . Gallegos I didn't want my body looking anything like in a horror movie. In all honesty if I could post the jobs he has done on my body I would, you wouldn't question his work. Any women that wants her body looking amazing without the huge scars , Dr. Gallegos would be the one, trust me. I would absolutely have it done all over again , he's the best in Albuquerque and I'm extremely picky on how my body looks internally and externally.... Paula"
- P.V. /
Google /
Jan 28, 2020
"I've been coming to Hermosa for years now. They've always done such a great job. The nurses are very friendly and can answer all my questions. I highly recommend Hermosa"
- D.S. /
Google /
Apr 18, 2019
"Two years ago I went to Dr. Gallegos' office hoping he could help me. Not only did he help me, my experience with Dr. Gallegos and his staff has been nothing other than exemplary! Any time I have had a question or a concern I always get treated as if I mean something to the practice, I do not, not have a ever felt that I am just a warm body... If you want the best, go see Dr. Gallegos."
- M.M. /
Google /
Mar 28, 2019
Previous
Next
The best candidates for body lift surgery are typically people who have lost a large amount of weight and are confronted with different cosmetic challenges because of the skin. These challenges can include wrinkled, loose skin on the upper thighs and buttocks, skin that hangs on the stomach, plus sagging skin across the core. For men and women who are considering this surgery, it's necessary to understand expectations that are realistic, which can be talked about with Dr. Gallegos during a consultation. Scars are a result of this surgery because of the size of the incisions. The surgery does require a longer recovery period versus other elective surgeries, which is why it's helpful to prepare in regard to time off from work and family care. It's critical that you are at or near a healthy weight before undergoing a body lift. The main goal of the procedure is to reshape, tighten, and sculpt your distorted skin. A patient who has lost a great deal of weight, or one who has excess skin or stubborn fat in multiple areas, can benefit. Body lifts are excellent for:
Extra tissue and skin in the midsection and buttocks
Loose skin in the lateral thigh area
Stretching in the abdominal muscles
Body lifts can address multiple areas in a single procedure, and the results are cosmetic and functional. The ideal candidate is healthy, committed to maintaining their weight, and has realistic expectations.
Unless you are having your body lift in another facility, you will have your procedure at Hermosa Plastic Surgery with general anesthesia. The duration of this surgery may be lengthy, taking about 4 – 7 hours. Dr. Gallegos will make a surgical incision along the area where a belt is worn, which is why it is also known as a beltectomy or circumferential 360º lift. After the incision is precisely made by Dr. Gallegos, liposuction will be performed to eliminate any excess fat and the loose skin will be excised. The remaining skin will be repositioned and attached with surgical sutures. Compression garments may be worn over the treated areas to minimize bleeding, bruising, and swelling. You will also have to maintain drains in your incision sites until Dr. Gallegos removes them. We will then take you to a private recovery area where you will be monitored while you awaken from anesthesia.
Recovery from a complex surgery, like a body lift, is a long process that can take up to six weeks. You can expect some pain, swelling, and discomfort after surgery, which can be eased with pain medications prescribed by Dr. Gallegos. Our surgeon recommends that you get plenty of rest after surgery and refrain from engaging in vigorous activities for a few weeks. Following these and other instructions given to you by Dr. Gallegos can help make recovery swift and successful. As with any surgery, body lifts involve a certain level of risk. Some of the most common risks include adverse reactions to anesthetics, poor healing, skin discoloration, infection, scarring, changes in sensation, and body asymmetry. Dr. Gallegos will discuss the risks during the consultation phase.
Frequently Asked Questions
How much does a lower body lift cost?
Costs for lower body lift surgery will vary in each patient. In your initial consultation, Dr. Gallegos will create a surgical plan that fits your goals. You can explore our payment and financing options at Hermosa Plastic Surgery during your consultation once you meet with Dr. Gallegos.
Will I have visible scarring?
Several factors will determine how many scars you will have and their visibility after a body lift. Dr. Gallegos plans incisions so they will be easily concealed by undergarments or in less visible areas, like the natural skin folds. Dr. Gallegos or someone on his staff will give you post-surgery instructions on how to care for your scars, which will help your skin heal smoother, and in time, the scar will blend into your skin.
What can I expect during recovery?
Following your body lift surgery, you might have moderate bruising and inflammation in and around the treated areas. Appointments for follow-up exams are important to keep so Dr. Gallegos can monitor your process. It's crucial that you contact Hermosa Plastic Surgery if you notice any symptoms of an infection or if you have any questions.
When should I consider getting a body lift?
When you're thinking about getting a surgical lift, make an appointment with Dr. Gallegos to get more information about the procedure and the right time for you to schedule surgery. You need to be at or close to a stable, healthy weight because losing or gaining a large amount of weight after you've had a lift can impact your appearance. Before surgery, Dr. Gallegos will also complete a physical exam to make sure that you're strong enough to undergo the procedure.
Will I have to stay overnight in the hospital?
If Dr. Gallegos thinks that you need an inpatient stay after your surgery, then it is to ensure your safety and comfort. You would be monitored and your pain controlled. Based on the number of areas that are being treated and your recovery speed, he might even suggest you stay more than one night.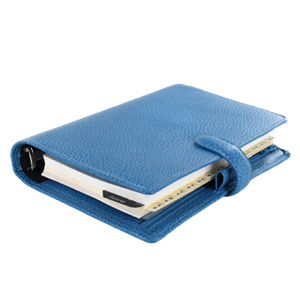 Plan Your Procedure
Recovery Time

Varies

Average Procedure Time

4 – 7 Hours

Post-op Follow-up

Varies

Procedure Recovery Location

Outpatient
Contact Us
You've lost a significant amount of weight. You changed your diet, followed an exercise routine, and maybe even underwent weight loss surgery. Now that you've reached your goal weight, it's time to take care of that unattractive loose skin that's left over from your larger body. A body lift will not only improve your appearance, but studies have shown that tummy tucks and other follow-up surgeries after weight loss have significant health benefits and are great motivations to keep the weight off. Schedule today.
Related Procedures
Related Post