About Laser Skin Resurfacing
Laser skin resurfacing performed at Hermosa Plastic Surgery in Albuquerque, NM is a noninvasive aesthetic treatment that utilizes pulsating beams of energy to exfoliate damaged surface skin cells one layer at a time. The procedure is great for correcting facial lines and wrinkles, as well as improving skin blemishes, such as pigmentation, acne scars, and more. Sometimes called a laser peel, fractional skin resurfacing is considered a great facial treatment for people who desire clearer, softer, younger-looking skin. Based on the needs of the patient's complexion, the treatment will be customized for your best results. There is little recovery time needed for most laser skin resurfacing procedures. Any questions or concerns may be discussed with board-certified plastic surgeon Dr. Miguel Gallegos during your private consultation.
Types of Laser Treatments
Hermosa Plastic Surgery performs three kinds of laser resurfacing skin procedures. The procedure type that is performed on you will be selected, depending on the starting condition of your skin. Some treatments are performed for milder cases of skin damage while others are more aggressive. The types of laser skin resurfacing methods are as follows:
Ablative Laser Treatments
Ablative laser treatments eliminate thin skin layers, similar to dermabrasion or a deep chemical peel with a high level of control that permits the laser to avoid damaging the skin. Ablative lasers are ideal for tightening skin, as well as correcting acne scars and wrinkles.
Non-Ablative Laser Treatments
Non-ablative laser treatments don't remove the skin — the laser light creates micro-injuries to the skin cells to prompt the body's natural healing response. Non-ablative procedures are ideal for minimizing wrinkles and fine lines on those who are willing to wait several months to see dramatic results.
Fractional Laser Treatments
Fractional laser treatments are a combination of non-ablative and ablative that create micro-damage in the lower skin layers. The body's automatic healing leads to tighter, healthier skin. Fractional laser treatments can also be used to treat deep wrinkles, sun damage, acne scars, and pigmentation problems.
One of the laser systems Dr. Gallegos utilizes to perform accurate laser skin resurfacing treatments is the Cutera XEO. The Cutera XEO System is among the latest in innovative lasers available for the purpose of treating imperfections of the skin and hair removal. This versatile laser system features several specialized technologies to perform focused tasks to help patients achieve their individual cosmetic goals. These varying technologies are:
Pearl™ – Typically used for skin resurfacing treatments to smooth skin texture, reduce lines and wrinkles, as well as correct sun damage and skin pigmentation
TITAN® – Utilized for treatments that tighten facial skin, neck skin, arm skin, abdominal skin, and more
LimeLight™ – Typically used for skin rejuvenation treatments to target redness, sun damage, tiny veins, brown spots, and more
ProWave 770™ – Used for the purpose of hair removal
Xeo YAG Laser – Used primarily for spider vein treatment, vascular conditions, and more
These noninvasive, state-of-the-art laser treatments, along with performing a variety of actions to improve upon imperfections of the skin, also stimulate the production of collagen, allowing the skin to appear rejuvenated, fresh, and youthful. The Cutera XEO System is designed to be used on patients who are 18 years or older.
Matrix Fractionated CO2 Laser
In addition to the Cutera XEO System, Dr. Gallegos also utilizes the noninvasive, nonsurgical Matrix Fractionated CO2 Laser for laser skin resurfacing. This advanced anti-aging technology works to drastically increase the speed at which your body naturally produces collagen, essentially putting your body's collagen production on "fast-forward." The Matrix Fractionated CO2 Laser stimulates collagen renewal in a way that prevents damage to the top layer of your skin, making way for optimal results and minimal recovery. Fractional skin resurfacing is a safe and effective method for almost every skin type and can be applied to most areas of the body.
Laser Skin Resurfacing Reviews
"A good feeling - I began my surgeries with Dr. Gallegos since 2001 when I had a tummy tuck. I have been so pleased not to have the extra baggage. When I look at my before pictures, I am amazed. People who know me notice. It changed all my activities for the better. A few years ago I had a face lift. That was wonderful. I looked so natural. I have had laser treatments too. I have always had great care and the staff has been with him a long time. I make appointments any time. I know the prices I was given were fair. I know when I ask for some procedures he will tell me truthfully if it is a benefit and that is why I have gone back and why my family goes there not just for cosmetic procedures. The only time I waited to be seen was when it was more convenient for me to be seen on a day I had other business near by."
- Anonymous /
Vitals /
Sep 30, 2013
"Loyal client since 09' - I've been going to Dr. Gallegos since 2009 . He is awesome and his staff has always been kind and made me feel welcomed and comfortable. Dr. Gallegos is fair and has only done the best for me when it comes to plastic surgery. He had fixed my broken nose for me which turned out beautiful and he had also done a breast augmentation on me after I had my daughter I felt uncomfortable about the way my breasts looked and now they look great. When I had a bad acne breakout I went to Dr. Gallegos' office and they helped me figure out how to calm my skin with laser treatments and products and it cleared up right away. I still continue to go to hermosa for minor touch ups like chemical peels and such. I'm beyond pleased with this doctor and his staff and I would absolutely recommend Hermosa to anyone and everyone as I have done in the past and present I've sent my friends to this office and they've had work done .. Check him out you won't regret it ."
- Anonymous /
Vitals /
Aug 26, 2015
Previous
Next
What Are the Benefits of Laser Skin Resurfacing?
At Hermosa Plastic Surgery, we are aware that that as you get older your skin can become dehydrated, flat, and lifeless. Through laser skin resurfacing treatments, we are able to offer Albuquerque, NM patients an opportunity for new skin with a solution that gives a number of optimal benefits:
Improved self-esteem regarding your aesthetic
Reduced look of wrinkles and lines
Enhancement of inconsistent skin surface
Tightening of pores
Reduced appearance of scarring and sun damage
You have several factors to take into consideration when deciding which laser peel treatment is best for your skin. Laser skin resurfacing is designed for anyone who is unsatisfied with their general complexion. If you have sun damage, age spots, acne scars, lines and wrinkles, pigmentation, or redness concerns, then a laser skin resurfacing procedure could be performed to address these cosmetic flaws. Laser skin resurfacing is also wonderful for patients who have rough skin texture, scaly patches, or other skin surface problems. A laser peel is not suggested for anyone who has very dark skin tones or active acne outbreaks. It is also important to be aware that there is a recovery period needed after laser peels. Certain patients, based on their skin condition, may require as much as 2 – 3 weeks for recovery.
When you are scheduled for a more intense or deeper laser resurfacing treatment, you may be given a retinoid cream for 2 – 3 weeks before your laser procedure. The retinoid helps prep the skin for better results. Medication may be prescribed prior to the procedure to help minimize any pain for greater relaxation throughout your appointment. If your complexion only needs mild improvement, a local anesthesia may be applied to numb treated areas of the face. For the whole complexion or deeper laser procedures, a form of sedation may be used. Throughout the procedure, you can relax in our special treatment chair while the laser handpiece passes over your skin, directly targeting the specific sections for resurfacing. You may feel warmth from the laser followed by a sensation of cold air from the system's built-in cooling device. The laser energy is designed to eliminate dead and damaged skin cells while also promoting your skin's natural collagen production.
After light peels, an ointment will be smoothed over the treated skin, and you can go home for your recovery. The treated skin may look pink, and there may be some swelling and irritation. These symptoms subside in a few days, and the skin peeling process will occur over a 3 – 5-day period. For those who are receiving a deeper laser peel, your recovery period will take longer. The treatment sections may be protected with dressings and the irritation, burning, and swelling side effects may be more intense. Pain medication can be prescribed to minimize these symptoms. The recovery time for a more intense laser peel could last up to several weeks. Every patient who undergoes this procedure is required to reduce their UV exposure following their treatment and use sun protection frequently. For all peel intensities, the treated skin will naturally crust, flake, and peel off. It's vital to avoid accelerating the recovery process to prevent scarring and to shield the treated area from UV exposure. After the peeling is finished, the treated skin should feel smoother while also appearing younger, clearer, and rejuvenated.
Frequently Asked Questions
How much does laser skin resurfacing cost?
Your laser resurfacing cost will depend on the treatment selected and the laser technology used to perform your procedure. During your initial consultation, Dr. Gallegos will listen to your skin concerns and goals before discussing the types of laser resurfacing treatments and technologies available. After this, he will help you select your resurfacing treatment and talk to you about costs. Hermosa Plastic Surgery regularly offers skin treatment specials and packages so ask for more information during your appointment.
What's the best type of resurfacing for me?
Dr. Gallegos can help you choose which resurfacing option best fits your concerns and goals during your initial consultation. The treatment that is best for you will depend on the health of your skin, any skin problems you may have, and the skin depth you want your treatment to affect. The length of your recovery time might also be something to consider when you're deciding on a treatment plan. If you are unsure, it is better to try a milder treatment, assess the outcome, and then decide if you want something stronger for your second appointment.
How can I help my skin recover after a resurfacing treatment?
Dr. Gallegos or someone on his staff will explain the safe and effective ways to speed skin healing following your treatment. The number one rule is to not peel or pick flaking skin. Doing this can lead to long-term damage, such as scarring. You need to forgo all hair removal methods on the treated skin, which includes waxing, shaving, and the use of depilatory creams. We can suggest a cream to help soothe treated areas.
Should I get laser skin resurfacing, a chemical peel, or dermabrasion?
Once he has gaged your individual issues, Dr. Gallegos will help you choose whether laser skin resurfacing, dermabrasion, or a chemical best fits your needs and goals. Although all three rejuvenate your skin, each has pros and cons. During your private consultation, Dr. Gallegos will discuss each choice and make a suggestion for your treatment plan.
How often should I receive laser resurfacing treatments?
Based on the laser resurfacing method you and Dr. Gallegos choose for your procedure, you might need to wait a few weeks or even a few months between treatments. Deep laser treatments will give you results that last a long time; however, they additionally require more time for recovery. You should tell Dr. Gallegos how frequently you plan to return for appointments so that he can consider this when suggesting a treatment plan for you.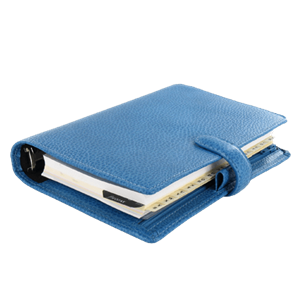 Plan Your Procedure
Recovery Time

3 – 5-days

Average Procedure Time

Varies

Post-op Follow-up

Varies

Procedure Recovery Location

Outpatient
Contact Us
GET SMOOTHER, CLEARER SKIN
Your treatment with laser skin resurfacing can provide excellent results if you are looking to get a more youthful appearance. If you are thinking about a laser resurfacing treatment and would like to hear more information about their benefits, and about other nonsurgical treatments Hermosa Plastic Surgery performs, we encourage you to contact our office in Albuquerque, NM today to schedule your appointment with Dr. Gallegos.
Related Procedures
Related Posts