Typically located on the face and legs, spider veins are little blood vessels that branch out and become visible underneath the skin. Caused by many factors, like age and genetics, spider veins can be blue, red, and purple, which often makes them hard to conceal. As these veins typically get worse over the years and become increasingly more visible, it is smart to seek help when they first appear. To minimize the look of veins on the body and face, Hermosa Plastic Surgery performs nonsurgical laser vein removal sessions for Albuquerque, NM women and men. During your initial consultation, board-certified plastic surgeon Dr. Miguel Gallegos will develop a customized plan to meet the needs and goals for your laser vein reduction treatment.
To perform laser vein removal treatments at his Albuquerque, NM practice, Dr. Gallegos uses the Cutera XEO System. This technology is among the latest in innovative lasers available in the industry, and it satisfies a range of skin concerns, from pigmentation to varicose veins. The Cutera XEO features many specialized technologies, allowing it to perform specific tasks that allow patients to achieve their goals and eradicate their insecurities. These technologies are:
Xeo YAG Laser – Primarily used for spider vein treatment, vascular conditions, and more
Pearl™ – Used effectively for skin resurfacing treatments to smooth skin texture, reduce lines and wrinkles, as well as correct sun damage and skin pigmentation
TITAN® – Typically used for treatments that tighten facial skin, neck skin, arm skin, abdominal skin, and more
ProWave 770™ – Utilized for hair removal treatments
LimeLight™ – Typically utilized for skin rejuvenation treatments that affect redness, sun damage, tiny veins, brown spots, and more
In addition to laser vein removal, Dr. Gallegos also offers another alternative to vein expulsion. A nonsurgical procedure with no recovery time needed, sclerotherapy treatments could be a good option for men and women who are bothered by larger blood vessels that can be seen underneath their skin. This procedure involves the injection of a special solution into the vein to make it shrink and disappear while laser vein treatments are noninvasive, involving the application of light energy to the vein so that it coagulates and becomes absorbed by the body. In comparison to laser vein therapy, sclerotherapy is typically used for medium to larger blood spider veins and varicose veins (greater than three millimeters) while laser vein treatments are better for smaller vessels, typically ones in the face. However, sclerotherapy can be used to treat all veins.
Patients who intend to receive sclerotherapy should be in good overall health and should not be pregnant or have a history of blood clots. Like the laser vein treatments performed at Hermosa Plastic surgery, sclerotherapy treatments will be performed in a private treatment room within a short time and with no anesthesia. The blood vessels to be addressed will be marked, and then the overlying skin will be cleaned. A fine needle will be introduced into the vessel so the sclerosing solution can be introduced. After removing the needle, gauze will cover the site of injection to treat any bleeding.
Reviews
"I give Dr. Gallegos 5 STARS!! His staff was kind, informative, and knowledgeable. Dr. Gallegos was awesome! I can't express how happy I am with selecting Dr. Gallegos for my surgery. He was excellent in every detail from start to finish and went above and beyond. I researched all the Surgeons in Albuquerque and chose Dr. Gallegos for his education, qualifications, and 20+ experience. After meeting him, I knew he was the one. He answered countless questions, was never rushed and I knew exactly what to expect. He exceeded all of my expectations! His staff Nurse and MA were also excellent. I received amazing care and kindness. If you want the best chose Dr. Gallegos and his staff. If you want life changing results choose Dr. Gallegos and his staff. How fortunate Albuquerque is to have such a such a incredible Physician/Surgeon. Thank you"
- C. /
Healthgrades /
Mar 31, 2020
"This is Marcy Britton and I'm using my friends post. This was the best experience I ever had. I look years younger and I love my new lips."
- S.B. /
Google /
Feb 24, 2020
"Dr Gallegos is the best plastic surgeon in Albuquerque, I've been to others and he has done the best job in the state of New Mexico I had a breast augmentation... Amazing the scars are so fine lined you have to practically get a scope to see the scars. I was so pleased with his work that I had to have a tummy tuck.. a month later, it's Amazing how I have healed in such a short time. Dr. Gallegos is extremely detailed with proficiency it's unbelievable, I've had many many clients that have gone to many surgeons in the Albuquerque area and that is why I wanted Dr . Gallegos I didn't want my body looking anything like in a horror movie. In all honesty if I could post the jobs he has done on my body I would, you wouldn't question his work. Any women that wants her body looking amazing without the huge scars , Dr. Gallegos would be the one, trust me. I would absolutely have it done all over again , he's the best in Albuquerque and I'm extremely picky on how my body looks internally and externally.... Paula"
- P.V. /
Google /
Jan 28, 2020
"I've been coming to Hermosa for years now. They've always done such a great job. The nurses are very friendly and can answer all my questions. I highly recommend Hermosa"
- D.S. /
Google /
Apr 18, 2019
"Two years ago I went to Dr. Gallegos' office hoping he could help me. Not only did he help me, my experience with Dr. Gallegos and his staff has been nothing other than exemplary! Any time I have had a question or a concern I always get treated as if I mean something to the practice, I do not, not have a ever felt that I am just a warm body... If you want the best, go see Dr. Gallegos."
- M.M. /
Google /
Mar 28, 2019
Previous
Next
Laser Vein Removal Benefits
Hermosa Plastic Surgery's providers are experts in groundbreaking procedures to address your cosmetic concerns, including the perceptibility of unsightly veins and lesions. Our laser vein removal treatment allows for many perks, like:
Addresses swelling and soreness
Diminished prominence of noticeable marks
No need for compression clothes
Better overall appearance and wellness
Nonsurgical vein reduction sessions at Hermosa Plastic Surgery can help the visibility of small or mid-sized veins on the body and face. Popularly called spider veins, these visible blood vessels are not usually a medical issue; however, they are usually unwanted due to their unsightly appearance. Affected men and women tend to avoid certain clothes (such as swimsuits and shorts) or use a lot of cosmetics to attempt to mask their spider veins. Laser vein reduction is a great option for adults who are in good overall health, don't have blood clots, and aren't pregnant.
Nonsurgical vein reduction sessions are performed at our Albuquerque, NM office in around 20 – 40 minutes, depending on the number of areas being treated. For your procedure, you will be asked to relax in a reclined position in one of our private treatment rooms as the skin is prepared. At your request, a local numbing cream may be used before the session to minimize any potential discomfort. The laser is then passed across the skin so that the wavelengths can reach the spider veins with multiple pulses, not affecting the surrounding skin in the process. The blood vessel takes in the energy of the laser, which collapses the wall of the vessel. You will be allowed to leave as soon as you feel comfortable enough to get back to your regular day.
Following your laser vein reduction session, you may have bruising, redness, and swelling; however, these side effects usually disappear in about 1 – 2 weeks. For quicker healing, compression or support garments can be worn to increase blood circulation. It is necessary to avoid extended exposure to UV rays, and you are encouraged to use sunscreen on areas that have been treated. Several patients see improvements quickly, but the timing of results will be different for every person. During your consultation with Dr. Gallegos, potential results will be reviewed, and he will also make a suggestion as to the number of vein treatments necessary to reach your ideal results. Other spider veins will likely appear in time so touch-up sessions may be performed as needed.
Frequently Asked Questions
How much does laser vein removal cost?
The cost of your laser vein removal treatment will depend on the number of veins being addressed and the number of sessions needed to achieve your ideal results. Dr. Gallegos will assess the size and location of the veins you wish to treat and determine the number of treatments necessary so that we will be able to establish a price point.
Should I get laser vein removal or sclerotherapy?
Although laser vein removal is very effective, some patients may be a better candidate for sclerotherapy, depending on the size and type of vein being addressed. Sclerotherapy is a treatment that involves the injection of a liquid into a varicose vein to remove it. Larger spider veins tend to respond well to laser while smaller veins may be removed sufficiently with sclerotherapy. However, veins treated with laser treatments often have less of a chance to return. During your initial consultation, Dr. Gallegos will meet with you and evaluate the areas you would like to treat before determining a plan to suit your needs and goals.
Does the vein go away?
Yes. The precise technology of the laser removes the vein with a focused beam of light that administers heat to the vein, destroying it in the process. It takes several weeks for the vein to be reabsorbed by the body when it collapses. Once this happens, it should not reappear.
Where can laser vein removal be used?
Laser vein removal can be performed anywhere a vein exists. Varicose veins most commonly can be found on the back of the legs, upper thighs, around the ankles, and on the face. Our innovative laser technology is both precise and safe to use anywhere a spider vein may be, leaving the skin surrounding the vein typically unaffected.
Is laser vein removal painful?
A local anesthetic is typically applied to the treated area before the laser is administered. This, along with the built-in cooling system housed inside most lasers on the market, can significantly lessen any discomfort you may feel during the treatment. A number of patients report feeling a slight stinging or tingling sensation during the procedure as the laser targets the vein.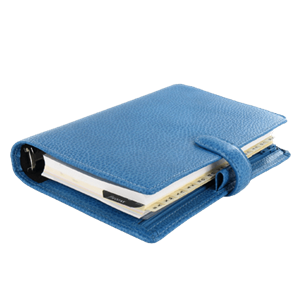 Plan Your Procedure
Recovery Time

N/A

Average Procedure Time

20 – 40 minutes

Procedure Recovery Location

Outpatient
Contact Us
Rather than covering or concealing unattractive blood vessels on your body or face, consider noninvasive laser vein reduction treatments or sclerotherapy injections at Hermosa Plastic Surgery in Albuquerque, NM to help improve the look of your skin, as well as your confidence. During your private consultation, board-certified plastic surgeon Dr. Gallegos will examine your spider veins and develop a custom treatment plan that will best address your concerns and allow you to achieve your goals.
Related Procedures