Exceptional nose surgery requires more than just a doctor's knowledge of the skin. It can only be accomplished when the surgeon has a sophisticated understanding of facial proportions and a vision for the completed work. At our practice in Albuquerque, NM, rhinoplasty can be performed to enhance the beauty of your nose by balancing facial proportions to create a more attractive overall appearance.
Rhinoplasty is an aesthetic treatment used to improve the shape and size of the nose. Furthermore, it may help correct functionality for many patients. Our board-certified plastic surgeon, Dr. Miguel Gallegos, performs rhinoplasty with a conservative approach to produce natural-looking results. While rhinoplasty consists of delicate changes, results usually are impressively dramatic. Rhinoplasty at Hermosa Plastic Surgery can be used to make a nose appear smaller in size or enhance a nose that is large, has a bump, protrudes outward, or is of an irregular shape. The objective is to produce a more aesthetically appealing nose that meets your cosmetic desires and functions as it should. Get more information on rhinoplasty before you contact Hermosa Plastic Surgery to schedule an appointment for a consultation.
Rhinoplasty Reviews
"Breast & nose and about to do tummy tuck - I'm 35 I've had 3 procedures done by Dr Gallegos, he did an awesome job on all 3! I'm planning my tummy tuck in 2 months I can't wait! Dr Gallegos is awesome, I would recommend him to any one, my nose came out perfect and I've had 2 breast augmentations the first were saline, I had those for 10yrs and then had 3 kids, so I went back and got silicone put in, I love them, they look so real nobody can tell I have implants and there pretty big 650cc I'm 5"2 and weigh 115lbs"
- Anonymous /
Vitals /
Sep 17, 2015
"The Best in the South West Dr Gallagoes did amazing work on me I couldn't be happier with my results Ive done a tummy tuck, BBL, Breast,and nose ~he is truly amazing. The staff are so knowledgeable and caring they made me feel comfortable before and after surgery."
- A.S. /
Facebook /
Feb 05, 2019
"I had multiple procedures done over the past few years: liposuction, fat transfer, breast augmentation, rhinoplasty revision, facelift, and fillers. His work is impeccable. Highly recommended. "
- L. /
Healthgrades /
Mar 18, 2021
"The Best in the South West Dr Gallagoes did amazing work on me I couldn't be happier with my results Ive done a tummy tuck, BBL, Breast,and nose ~he is truly amazing. The staff are so knowledgeable and caring they made me feel comfortable before and after surgery."
- A.S. /
Facebook /
Feb 05, 2019
"The Best in the South West Dr Gallagoes did amazing work on me I couldn't be happier with my results Ive done a tummy tuck, BBL, Breast,and nose ~he is truly amazing. The staff are so knowledgeable and caring they made me feel comfortable before and after surgery."
- A.N. /
Facebook /
Feb 05, 2019
Previous
Next
Prior to undergoing nose surgery, it is essential that you meet with Dr. Miguel Gallegos to learn whether you would be a good candidate for this procedure. Many aesthetic issues can be addressed with rhinoplasties, such as an overly prominent nose, a bump in the bridge of the nose, nasal asymmetry, and a drooping nose tip. However, it is important that all patients have realistic expectations for the procedure. At your consultation, you will discuss whether or not the results that you want can be achieved. Dr. Gallegos will also share with you more information about the procedure that pertains to your unique situation.
Many of our potential rhinoplasty patients at Hermosa Plastic Surgery wish to preserve a sense of original identity while altering an imperfection. You may be interested in rhinoplasty to smooth out an irregular nose bridge, refine your nasal tip, improve difficult breathing, or reduce the size of your nostrils or nose. The outcomes of nose surgery are designed to be complementary and blend naturally.
Dr. Gallegos will perform your rhinoplasty right here in our AAAASF-accredited surgical center at Hermosa Plastic Surgery as an outpatient procedure. Rhinoplasty has varying surgical methods, depending on the specific patient case. In terms of the technique, Dr. Gallegos offers both the open or closed rhinoplasty approach. The objective during surgery is to remove excess tissue and cartilage or increase cartilage if needed for reshaping. The nasal features are repositioned, and the skin is reformed and draped over the newly enhanced framework. Stitches are placed either on the inside portion of the nose or in the natural external fold.
When there is a need to access the bone under the nose skin and tissue, the open approach is used. A small incision is made in the tissue that divides the nostrils so that the nose tissue can be raised for an entryway to the bone — making the inside of the nose more accessible to Dr. Gallegos. This technique would be highly beneficial for decreasing a noticeable bump or reshaping a patient's nose. Once the surgery is complete, the incisions are made outside of the nose in inconspicuous locations.
If there is no need to access the nose with an open surgery approach, then a closed approach can be performed by going into the nostrils to make the incisions needed across the tissue that divides them. With closed rhinoplasty surgery, you do not need to worry about having an external scar between their nostrils as all incisions are made and then sutured inside of the nose.
After your nose surgery, you will be monitored closely in the recovery room, and then our nurses will prepare you for release to recover at home. The areas of your face around your nose will be very swollen and bruised for a week or so. There is bruising beneath the eyes in addition to the nose. Cold compresses and prescription medication can help you during the recovery phase. Your post-operative appointment with Dr. Gallegos will be scheduled within a day or so after surgery to assess your healing progress. On average, it takes around 2 – 4 weeks to heal from nose surgery. Within this process, strenuous activity or exercise should be avoided.
After undergoing rhinoplasty surgery, most patients need some time before they can see the finished results. This delay arises because swelling and bruising around the nose can slightly distort its appearance. For the first 24 hours after surgery, you must stay in bed and keep your head elevated. Prescription medication will be provided by Dr. Gallegos to manage any discomfort during the recovery process. Unless directed differently by Dr. Gallegos, please refrain from going to work or school for one week after surgery. Doing so gives the body time to recover fully from the operation. Though most of the soreness and other side effects will diminish after two weeks, slight swelling may persist for a month or more. When the finished results emerge, you should be delighted to see your new nose.
Frequently Asked Questions
How much does rhinoplasty cost?
The cost of rhinoplasty starts at $5,000 and varies based on what technique is used and how complex your procedure is to perform. Before estimating costs, Dr. Gallegos will listen to your concerns and goals to help develop your custom treatment plan. When this is done, he can discuss costs for the facility, anesthesia, and more. For your best results, it's important to focus on selecting an experienced surgeon, like Dr. Gallegos, instead of the lowest cost.
Will my insurance cover functional nose surgery?
Although rhinoplasty for cosmetic reasons is not paid by insurance, functional rhinoplasty that is medically necessary to improve your breathing (such as septoplasty to repair a deviated septum) may be covered. If you may be applying for reimbursement from your insurance, please tell Dr. Gallegos in your consultation. We can help you submit any needed information and paperwork to your insurance to process your claim.
Are there nonsurgical options to change my nose?
If you want to smooth lumps and bumps on your nose, a wrinkle filler (like Restylane or Juvéderm) might be an option. A filler can temporarily improve minor imperfections, which might help you decide to get a rhinoplasty. Nose surgery is better for larger changes, long-lasting results, and to adjust the internal structure for better function. At your consultation, Dr. Gallegos can tell you more about nonsurgical nose reshaping.
What about ethnic rhinoplasty?
Ethnic rhinoplasty is about improving the nose while still keeping your cultural identity. This is often a concern if you are African-American, Asian, or Middle Eastern. In your consultation with Dr. Gallegos, you can talk about what you want to keep and what you want to change. This will allow him to personalize your treatment plan to give you your best results.
Can I combine nose surgery with other facial surgeries?
Yes. In fact, Dr. Gallegos believes that in some cases, combining nose and chin surgeries together can yield amazing, proportional results. Some patients think about combining rhinoplasty with another procedure, like cheek or chin augmentation. Having multiple surgeries for a dramatic result can be reviewed during your consultation with Dr. Gallegos. Once he understands your goals, he can help you choose which procedures will be in your custom plan. Rhinoplasty can help your whole face appear more balanced so you should wait to see your results before getting another procedure.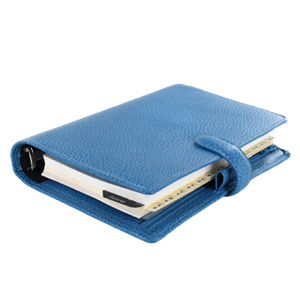 Plan Your Procedure
Recovery Time

1 Week

Procedure Recovery Location

Outpatient
Contact Us
Nose surgery requires the talents of a board-certified plastic surgeon with a scientific background, technical knowledge, and artistic soul. Plus, both the functional and aesthetic aspects of the nose must be considered in nose surgery. Dr. Gallegos excels in these areas. We invite you to come into Hermosa Plastic Surgery in Albuquerque, NM and learn about a nose enhancement that may reshape your life in more ways than one!
Related Procedures
Related Posts