what is Breast Reconstruction surgery?
Through breast reconstructive surgery with our Albuquerque, NM board-certified plastic and reconstructive surgeon, Dr. Miguel Gallegos, breast cancer survivors (who have lost one or both breasts) and women with a recent cancer diagnosis have the opportunity to live life without prosthetics. Reconstructive surgery for the breasts can be performed to rebuild the breasts to a feminine appearance in size and shape following a lumpectomy or mastectomy. It's also available for women who have been through a physical trauma to the breast(s) or have a birth defect.
Breast reconstruction at Hermosa Plastic Surgery involves multiple procedures at different stages that may be performed along with your breast cancer treatment or delayed until a later date. With his dedicated and compassionate surgical staff, Dr. Gallegos will design a treatment plan with your input and preferences to make this treatment uniquely yours. We would also be happy to work with your oncology team or general surgeon if you would like to have an immediate reconstruction following a mastectomy or lumpectomy. Call our office at Hermosa Plastic Surgery to schedule your consultation today.
Reviews
"I give Dr. Gallegos 5 STARS!! His staff was kind, informative, and knowledgeable. Dr. Gallegos was awesome! I can't express how happy I am with selecting Dr. Gallegos for my surgery. He was excellent in every detail from start to finish and went above and beyond. I researched all the Surgeons in Albuquerque and chose Dr. Gallegos for his education, qualifications, and 20+ experience. After meeting him, I knew he was the one. He answered countless questions, was never rushed and I knew exactly what to expect. He exceeded all of my expectations! His staff Nurse and MA were also excellent. I received amazing care and kindness. If you want the best chose Dr. Gallegos and his staff. If you want life changing results choose Dr. Gallegos and his staff. How fortunate Albuquerque is to have such a such a incredible Physician/Surgeon. Thank you"
- C. /
Healthgrades /
Mar 31, 2020
"This is Marcy Britton and I'm using my friends post. This was the best experience I ever had. I look years younger and I love my new lips."
- S.B. /
Google /
Feb 24, 2020
"Dr Gallegos is the best plastic surgeon in Albuquerque, I've been to others and he has done the best job in the state of New Mexico I had a breast augmentation... Amazing the scars are so fine lined you have to practically get a scope to see the scars. I was so pleased with his work that I had to have a tummy tuck.. a month later, it's Amazing how I have healed in such a short time. Dr. Gallegos is extremely detailed with proficiency it's unbelievable, I've had many many clients that have gone to many surgeons in the Albuquerque area and that is why I wanted Dr . Gallegos I didn't want my body looking anything like in a horror movie. In all honesty if I could post the jobs he has done on my body I would, you wouldn't question his work. Any women that wants her body looking amazing without the huge scars , Dr. Gallegos would be the one, trust me. I would absolutely have it done all over again , he's the best in Albuquerque and I'm extremely picky on how my body looks internally and externally.... Paula"
- P.V. /
Google /
Jan 28, 2020
"I've been coming to Hermosa for years now. They've always done such a great job. The nurses are very friendly and can answer all my questions. I highly recommend Hermosa"
- D.S. /
Google /
Apr 18, 2019
"Two years ago I went to Dr. Gallegos' office hoping he could help me. Not only did he help me, my experience with Dr. Gallegos and his staff has been nothing other than exemplary! Any time I have had a question or a concern I always get treated as if I mean something to the practice, I do not, not have a ever felt that I am just a warm body... If you want the best, go see Dr. Gallegos."
- M.M. /
Google /
Mar 28, 2019
Previous
Next
am i a candidate for breast reconstruction surgery?
If you are considering breast reconstruction at any stage (before or after your breast removal), you will be required to have an in-depth consultation appointment with Dr. Gallegos to decide on the surgical plan. You may be a candidate for breast reconstruction if you:
Had a mastectomy or lumpectomy in the past but did not have a breast reconstruction
Have been recently diagnosed with breast cancer
Would like to discuss the possibilities of an immediate reconstruction following your breast removal
Want to have a preventive bilateral mastectomy because you have the BRCA1 or BRCA2 gene mutations, which puts you in a high-risk category for breast cancer
Were born with only one breast
Had a trauma to one or both of your breasts where the damage is so severe that it has to be reconstructed
Would like to have a revision surgery from a previous breast reconstruction
If you are thinking about reconstructive surgery, it's crucial that you have realistic expectations for results. While Dr. Gallegos aims to give you an attractive, natural appearance, your reconstructed breast(s) may not have the same look, sensations, or feel like your original breast(s). You should get clearance from your oncology team to undergo reconstruction surgery and talk to Dr. Gallegos regarding other conditions that may affect your recovery.
how is breast reconstruction performed?
There are several surgical techniques available to reconstruct the breast with your own tissue. There are also multiple factors that Dr. Gallegos looks at when deciding on the technique that will give you your best results. A few of these determinants include your specific cancer diagnosis, when the mastectomy and/or reconstruction is performed, whether you will use implants or natural tissue, and if nipple reconstruction or nipple-sparing is a part of the treatment plan. To recreate the breast, you must have enough tissue to cover your whole breast mound. Flap methods accomplish this by using your own muscle, fat, and skin to form the breast. The most frequent flap techniques are:
TRAM Flap (transverse rectus abdominis myocutaneous flap)
The TRAM flap technique takes muscle, fat, and skin from your abdominal area to build your new breasts (where the tissue may stay connected to the donor location to maintain the original blood supply.
DIEP Flap (deep inferior epigastric perforator flap)
Similar to a TRAM flap, the DIEP flap takes skin, fat, and blood vessels from the lower abdominal area; however, it does not use your muscle. The DIEP flap transfers skin and fat from your abdomen to create your new breast. Then, Dr. Gallegos will perform microsurgery to reattach the blood vessels to the chest wall.
LAT Flap (latissimus dorsi flap)
This technique uses muscle, fat, and skin from your back. For this technique, the tissue is taken from your back to the breast(s) via a surgically created path so it stays attached to the donor location, which keeps the original blood supply in place.
PAP Flap (profunda artery perforator flap)
The PAP flap uses fat, muscle, and skin tissue from your inner thigh as the base tissue for your breast(s).
LTP Flap (lateral thigh perforator flap)
Although the TRAM flap is one of the most common techniques used for breast reconstruction, sometimes there isn't enough muscle, fat, and skin that can be taken from your abdominal area. In this case, the LTP flap technique may be performed, which uses tissue from your outer thighs.
Composite Flap
Also called a composite-stacked flap, this technique takes flaps from several sections of your body to make your new breasts.
Additional Considerations
Although flap procedures are a common and highly successful method for breast reconstruction surgery, you may want to recreate your breast(s) with the tissue expansion method. This technique places a tissue expander below the breast wall, and then Dr. Gallegos will gradually fill it with a saline solution over 4 – 6 months to stretch the area out over time to make room for an implant. This is a series of appointments that will gradually enhance your bust shape.
how long is recovery after breast reconstruction?
Surgical breast reconstruction is done in several steps. In some phases (like the flap creation, tissue expansion, or implant placement), general anesthesia is typically used. Some patients may need to stay overnight, but this is based on the treatment phase. When the last stage is completed for your breast reconstruction, you should wear a supportive bra, and you may be prescribed medication by Dr. Gallegos to minimize bleeding, swelling, and discomfort. In time, the reconstructed breast(s) should appear more normal so you can feel more comfortable. Regular checks with breast exams and mammograms are critical and highly recommended to check for new cancer growths.
breast reconstruction surgery faq
How much does breast reconstruction surgery cost?
Breast reconstruction surgery is complex and deeply personal. This is the type of reconstructive surgery that should be performed by a board-certified plastic and reconstructive surgeon, like our dedicated Dr. Gallegos, with decades of experience and superior training in breast reconstruction. Who you choose for your reconstructive surgeon for breast surgery should not be dictated by the fees, but we understand why you would have concerns about the cost of this type of extensive surgery. During your initial consultation, Dr. Gallegos will sit down with you to discuss what you will need to achieve your ideal breast shape — either through flap surgery or breast implant. Then, we can talk you through the fees, insurance coverage, and other options for payment.
Does insurance cover my surgery?
Enacted in 1998, the Women's Health and Cancer Rights Act (WHCRA) requires health insurance policies that cover breast cancer surgery (mastectomy) to cover reconstruction surgery as well. If you have insurance, a team member at Hermosa Plastic Surgery will help navigate your coverage. We can also assist you with the needed paperwork you will need to give to your insurance provider.
What about nipple reconstruction?
If you're interested in nipple and areola reconstruction, you should ask about it specifically in your initial consultation. Dr. Gallegos will discuss your surgical and nonsurgical opportunities in recreating your nipple-areola complex.

Do I have to have breast reconstruction surgery?
You certainly do not have to opt for breast reconstruction as there are other alternatives available. Some women find they are comfortable with having a breast form or prosthetic breasts that are removable. Other women feel as if they need to undergo breast reconstruction so they can feel whole again. The choice really is up to you. We are here to help you make informed decisions based on your level of comfort, your health, and what can be done to recreate a natural, feminine look that is right for your body. Dr. Gallegos will listen to your concerns and do his best to make this process as pliable as he can for you.
Should I have reconstruction with my mastectomy or wait?
The timing of your breast reconstruction is dependent on many factors. Some patients decide to schedule their breast(s) reconstruction along with their mastectomy while other patients decide to defer the surgery. Dr. Gallegos suggests you make an appointment for consultation following a diagnosis of breast cancer so you can learn about your options before making a decision. Dr. Gallegos will also be happy to collaborate with your other doctors to plan your care.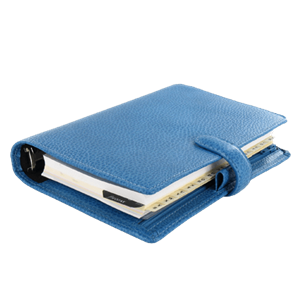 Plan Your Procedure
Recovery Time

Varies

Average Procedure Time

Varies

Procedure Recovery Location

Inpatient
Contact Us
reclaim your look and confidence
Although the process of breast reconstruction can take time, it's probably one of the top beneficial procedures for our Albuquerque, NM patients at Hermosa Plastic Surgery. It may help improve the physical and emotional impact of breast cancer treatment while also allowing you to restore your figure and self-confidence. If you have breast cancer, have had an injury to the chest, or have a congenital defect that affects the look of your breasts, we encourage you to contact our Albuquerque, NM office and make an appointment with Dr. Gallegos.
Related Procedures