Have you considered having liposuction for those areas of your body where you just cannot seem to lose small pockets of fat? Those bulges may be keeping you from feeling confident in your appearance, wearing the clothing you want, or making certain areas look disproportionate to others because of fat cells that cannot be lost with diet and exercise. In Albuquerque, NM at Hermosa Plastic Surgery, we offer the most advanced surgical techniques to effectively rid fat from certain body parts with liposuction. This procedure may also be incorporated into other plastic surgeries, such as a body lift, breast augmentation, or facial plastic surgery. It's not uncommon to treat more than one area because of the reasonable cost, as well as the advantage of providing uniformity for all areas.
Lipo, or liposuction, is a body reshaping procedure that reduces pockets of fat from anywhere our plastic surgeon deems appropriate to create a leaner appearance. This treatment at Hermosa Plastic Surgery can be combined to treat multiple body parts. Dr. Miguel Gallegos also provides innovative tumescent liposuction, which utilizes advanced techniques to create body contouring results without the need for general anesthesia. When we see you for your consultation, board-certified plastic surgeon Dr. Miguel Gallegos will assess your problem areas and identify if you are a better candidate for traditional or tumescent liposuction. The beauty of liposuction is that the procedure can remove small bothersome deposits of excess fat from many areas of the body for a slim, trimmed down appearance.
What Are The Benefits Of Liposuction?
A personalized liposuction procedure designed by Dr. Gallegos can create dramatic results with a number of great benefits, including:
Eliminating stubborn fat from problem areas
Slimming and toning the figure
Accentuating natural curves
Enhancing body symmetry and balance
Flattening the stomach
Pairing with other procedures
Creating a more youthful look
Boosting confidence and self-image
Scarring is minimal
Recovery is quick
What is Tumescent Liposuction?
Tumescent liposuction helps to minimize the associated risks of a traditional liposuction procedure. With this innovative technique, general anesthesia is not necessary, and instead, uses only a local anesthetic in the area of liposuction. Tumescent liposuction can help to speed up the recovery process post-surgery, and local injections are required in order to effectively numb the area. During a comprehensive consultation at Hermosa Plastic Surgery, Dr. Gallegos and his team will be able to determine if you are an ideal candidate for tumescent liposuction or if traditional liposuction is a better option for you.
Liposuction Reviews
"Highly recommend! - I had a wonderful experience and will continue to go to Dr. Gallegos for any cosmetic needs I have now and in the future. I am certainly not an employee but a customer. Dr. Gallegos' bedside manner from pricing to office staff is excellant. I also know several friends and family that have had the opportunity to have such a fine surgeon perform plastic surgery on their tummy's, breasts and liposuction and they are also extremely happy with the outcome. I will continue to refer any one that is interested in plastic surgery to a very effective caring surgeon."
- Anonymous /
Vitals /
Mar 21, 2012
"I had multiple procedures done over the past few years: liposuction, fat transfer, breast augmentation, rhinoplasty revision, facelift, and fillers. His work is impeccable. Highly recommended. "
- L. /
Healthgrades /
Mar 18, 2021
Previous
Next
is liposuction right for me?
Fat removal surgery is an excellent treatment for men and women who are at an ideal weight but have troublesome areas of fat that are not budging with exercise and diet. If you are contemplating liposuction, you should have skin that is taut because liposuction is not a treatment for loose or sagging skin. It's also important to realize that liposuction is not an answer to a weight problem. Females undergoing liposuction may have to have a secondary liposuction surgery if a pregnancy were to occur and compromise the results.
how is liposuction performed?
Before you have liposuction in our AAAASF-accredited surgery center, Dr. Gallegos will visit with you in his office for a private consultation. During this meeting, Dr. Gallegos will propose a treatment plan and explain what is involved in the surgery. On the day of your traditional liposuction procedure, it will be completed as an outpatient procedure with general anesthesia. For tumescent liposuction, no general anesthesia is required, and you will be injected with tumescent fluid, a saline solution that also contains an anesthetic, into the treatment area. A thin, vacuum-like tube called a cannula will be inserted via a small incision and used to remove excess fat. Ultrasonic waves will be transmitted through this tube to break up the fat cells so that they may be gently suctioned away. When Dr. Gallegos finishes sculpting the treatment area, the incision will be closed, and the surgery will be concluded. Based on the number of sections receiving treatment, your procedure may take several hours. In a separate area for recovery, your post-operation nurses will assist you with managing pain and will attend to your treated areas until you are discharged.
how long is recovery from liposuction?
You will need to recover at home from liposuction after your procedure at Hermosa Plastic Surgery. The length of your recovery is dependent on the number of areas on your body that endured liposuction. It is normal to have bruising and swelling for 1 – 2 weeks, and you should have the stitches taken out 7 – 10 days after surgery in a follow-up appointment. The most important thing to do after liposuction is to give your body time to rest and recover.
During the first few days after your liposuction, you may experience some discomfort that can be addressed with prescription pain medications or by simply getting some light exercise, such as walking around the house. The tumescent fluid will drain from the incision during this time. This process is normal and to be expected. Less than a week after your procedure, you should be able to move around without significant discomfort and may even decide that you feel well enough to return to work. However, you will be advised to avoid vigorous exercise for about a month after surgery to ensure a safe recovery.
How much does liposuction cost?
Liposuction varies, depending on the technique selected and how many areas are being treated. In your consultation, Dr. Gallegos will create your custom treatment plan to meet your needs and goals. He will also consider your budget. When your plan is ready, the estimated costs will be discussed. Hermosa Plastic Surgery accepts numerous payment methods, and we can give you information on medical financing if requested.
What about cellulite and loose skin?
Liposuction surgery only removes your excess fat. For loose skin, Dr. Gallegos may recommend combining liposuction with a skin excision surgery. Liposuction is often done along with a tummy tuck, thighplasty, or arm lift to give you your best results. To correct cellulite, there are many minimally invasive and nonsurgical treatments, including VelaShape® III, to help with cellulite and droopy skin. During your consultation, talk to Dr. Gallegos about your concerns regarding cellulite and your skin so your best treatment plan is created.
Will I have scars from liposuction?
Since liposuction is an invasive surgery, incisions will be made and sutured. This will create scars; however, Dr. Gallegos does his best to reduce their appearance. This starts with making small incisions in less visible areas or the natural folds of your skin. After your surgery, Dr. Gallegos or a member of his team will explain how to care for your incisions so they heal properly and fade.
How long do liposuction results last?
Before liposuction, it is important to be prepared to maintain your results. Although liposuction reduces the number of fat cells in an area, you can still lose and gain weight. Dr. Gallegos suggests that you be at or close to a healthy weight prior to liposuction. Afterward, it's best to remain within 5 – 10 pounds of your post-surgical weight. Getting pregnant after liposuction will also impact your results; however, another surgery, like a mommy makeover, may be done to refresh your results.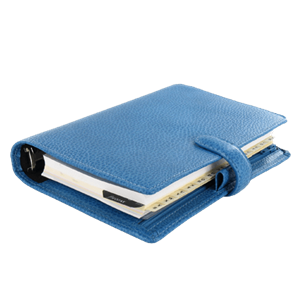 Plan Your Procedure
Recovery Time

Varies

Average Procedure Time

Varies

Procedure Recovery Location

Outpatient
Contact Us
say goodbye to stubborn fat
Fat removal with traditional or tumescent liposuction at Hermosa Plastic Surgery offers men and women the chance to have unwanted fat diminished almost instantly. Without the help of liposuction, it can be seemingly impossible to gain the slimming outcomes you desire. We can recommend various choices for liposuction treatment, depending on your individual struggles. We welcome you to contact our office in Albuquerque, NM, and schedule your private consultation with our board-certified plastic surgeon, Dr. Gallegos.
Related Procedures
Related Posts