what is Breast Reduction Surgery?
At Hermosa Plastic Surgery, we understand that you want breasts you can be proud of and wear clothes with confidence in your feminine shape. This may be especially true if you have unreasonably large breasts. Our Albuquerque, NM board-certified plastic surgeon, Dr. Miguel Gallegos, provides private consultations for women with extensive amounts of breast tissue for breast reduction surgery. Not only can excessive breasts create physical pain, but it can also have an impact on a woman's mental health.
Having large breasts can cause insecurity issues and embarrassment, as well as neck and back pain. Dr. Gallegos is a plastic surgeon who has performed many breast reduction surgeries for women who want to regain their confidence and enjoy life with less breast tissue. By removing the excess and reshaping the remaining tissue, Dr. Gallegos can recontour each breast into a much more manageable and proportionate size. In most situations, a breast lift can also be performed to give your breasts a more taut and healthier appearance. If you are considering breast reduction surgery, please contact our office to make your initial appointment.
am i a candidate for breast reduction?
If you have large, heavy breasts that interfere with everyday life, a surgical breast reduction may be what you need to live a healthier life and achieve the silhouette you want. Breast reduction is ideal for women who deal with stress and emotional anxiety or are not able to live a fulfilled and active life because of the heaviness of their breasts. If you also have consistent skin rashes or irritations (as well as back pain), breast reduction surgery can greatly diminish these medical conditions. It's crucial that patients are at a stable weight and choose a skillful surgeon, like Dr. Gallegos, who listens to their concerns and goals and has the training to create a normal and natural appearance.
Breast Reduction Reviews
"Had breast implants done a little over 2 weeks, very happy with the results and have no complaints about anything. Highly recommend."
- M.H. /
Google /
May 02, 2018
"I had multiple procedures done over the past few years: liposuction, fat transfer, breast augmentation, rhinoplasty revision, facelift, and fillers. His work is impeccable. Highly recommended. "
- L. /
Healthgrades /
Mar 18, 2021
Previous
Next
how is breast reduction surgery performed?
Surgical breast reduction is an outpatient procedure and is conducted under general anesthesia in our AAAASF-accredited surgical facility. The timeframe for the surgery depends on various factors, including the incision type, the general surgical technique, and finally, the amount of tissue removal needed. The areola and nipple repositioning will also take additional time. Typically, liposuction is used for tissue and fat reduction to reduce breast size. In your initial consult, all of these aspects are addressed with Dr. Gallegos.
He will carefully make each incision to decrease the visibility of scarring, which may include the inverted-T or the straight-line (vertical) incision. Breast fat and tissue will then be removed via liposuction, and the surrounding skin and tissue will be pulled and reshaped. Dr. Gallegos will suture the incisions when he has completed your breast reduction and dress them in sterile bandages.
how long is recovery from breast reduction?
Once surgery has been completed, you will be monitored closely in our quiet recovery room and then sent home to begin the healing process. A thin tube for draining is usually inserted near the incision area to assist with fluid buildup. A compression bra will be worn for a few days that will increase blood circulation to the breasts during the immediate recovery. In a month or so, the breasts will naturally settle into their new position. Many of our breast reduction patients at Hermosa Plastic Surgery say they feel less weighed down and have the ability to be flexible with less pain. Following surgical breast reduction, you can enjoy the clothes you want to wear (in the right size) and feel excited about your new figure. Keep in mind, it is important to maintain a healthy body weight so the outcome is not compromised.
How much does breast reduction surgery cost?
There are cases where a breast reduction is medically necessary to alleviate pain in the neck and shoulders. Disproportionate weight from the breasts can cause chronic pain in the neck, shoulders, and back as it pulls it down. Your insurance provider may cover your operation (or parts of your surgery). It will be up to you to prove that it is a medical necessity, and you will have to send documentation to the insurance company backing up your claim. We can help you with this process at your request. Board-certified plastic surgeon Dr. Gallegos will create your treatment plan and then calculate your costs, which can include the facility fees, anesthesia, and more. Reduction surgery usually leads to a dramatic improvement in all aspects of life, which is why our staff will help you find low-interest financing to make your treatment easy to afford. We will also help you talk to your insurance provider to see if your policy covers some of your expenses.
Will my insurance cover breast reduction?
Your health insurance might pay part of the cost of your surgery if it's considered medically necessary. If you want to use your insurance, talk to Dr. Gallegos so he can help with your claim. You should contact your insurance provider to find out if your policy might pay for the surgery and the information or documentation they need. Your insurance might need measurements, like your weight, height, body surface area, and body mass index (BMI).
Will my nipples be moved?
Usually, the nipples and areola will be moved up to a central position during breast reduction surgery. If a significant amount of tissue and skin needs to be removed, your nipple-areola complex may be surgically repositioned. Dr. Gallegos will select an incision technique so the nipple and areola are easy to move higher. It's also possible to perform an areola reduction to decrease the size of the areolas. Your options will be explained in your consultation before Dr. Gallegos helps you choose the surgical plan to meet your goals.
Can I breastfeed after a breast reduction?
Reduction surgery can affect breastfeeding. Although some women can still breastfeed after a surgical reduction, other women cannot. It's difficult to know whether your breast reduction will interfere with breastfeeding. This is why Dr. Gallegos suggests that patients be done with breastfeeding before considering breast reduction surgery.
Can my breasts regrow after surgery?
Following reduction surgery, your breasts may get smaller or bigger with dramatic weight changes (such as pregnancy). This is why it is better to be at a healthy weight prior to your surgery that you can easily maintain. In your consultation, Dr. Gallegos will discuss the best ways to prepare for your reduction and what you can do after to help make sure your results last.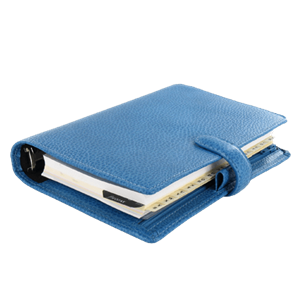 Plan Your Procedure
Procedure Recovery Location

Outpatient
Contact Us
live a bigger life with smaller breasts
Dr. Gallegos has encouraged and supported so many women through breast reduction surgery at his private practice, Hermosa Plastic Surgery, in Albuquerque, NM. We are dedicated to you and your level of comfort so that you can have a better life after breast reduction. During the consultation, Dr. Gallegos will talk through all of the steps needed to achieve your goal of smaller breasts and will form a customized surgical plan. There's no reason to continue simply accepting life with the mental and physical discomforts that can accompany large breasts. We welcome you to call our office in Albuquerque, NM to discover more about this exceptional breast reduction procedure.
Related Procedures