Everyone eventually succumbs to gravity's wrath and the effects of outwardly expressing emotions. From Crow's feet and crepey skin to sunken under-eye areas and marionette lines, the woes of the world tend to be most noticeable from the neck up. Though you can easily cover the telltale signs of time emerging through your scalp with a bottle of hair dye and a few minutes of spare time — makeup does not offer quite the same coverage for facial anomalies, like wrinkles and hollow cheeks. A variety of injectables by Juvéderm are available for your cosmetic concerns that cannot be addressed with over-the-counter products. Talk to our board-certified plastic surgeon, Dr. Miguel Gallegos, about refreshing your face without the expense and time of cosmetic surgery by using the Juvéderm collection of fillers.
If you wish to counter the effects of aging without having plastic surgery, then Juvéderm, a family of injectable dermal fillers, could be the age-defying solution for you. From treating wrinkles and lines to creating lips that are plump and full, Juvéderm injectable treatments at Hermosa Plastic Surgery in Albuquerque, NM provide attractive, natural-looking results for many patients. Juvéderm fillers can be performed with one formula, a combination of formulas, or along with other noninvasive procedures to address your needs and achieve your goals. Juvéderm injections are formulated with synthetic HA (hyaluronic acid) that is meant to boost the body's natural levels of collagen and HA for healthy, supple skin. Many of our dedicated filler patients say that Juvéderm is softer and more pliable than collagen, and studies have shown that it is longer-lasting than collagen and other well-known injectables. We offer some of the following products at Hermosa Plastic Surgery:
Juvéderm Vollure and XC are designed to be injected into the face and nasal labial folds to reduce moderate-to-severe wrinkling around the mouth. The results, on average, are visible for around a year.
Juvéderm Volbella and Ultra XC add volume to the lower lip, upper lip, or the entire mouth while also reducing the look of fine lines in the lips. The improvements typically are visible for up to a year.
Juvéderm Voluma enhances the shape of the cheeks to reverse thinness in the mid-face and is suitable for those who are 21 years of age or older.
What Are the Benefits of JUVÉDERM
JUVÉDERM dermal filler injections offer our Albuquerque, NM individuals with many revitalizing and beautifying benefits, such as:
Diminishment of dynamic lines, folds, and wrinkles
Restoring volume to sunken or hollow regions
An easy procedure that you may squeeze into brief visits
Natural-looking, stunning results
Am I A Candidate for Juvéderm?
The best candidates to receive Juvéderm injectable wrinkle fillers are women and men who have facial wrinkles and lines that they would like to diminish. Our dermal fillers, like Juvéderm, may also be beneficial if you have age-related volume loss or naturally thin cheeks or lips. Juvéderm wrinkle filler injections at Hermosa Plastic Surgery are fantastic if you are looking to refresh the appearance of your face while avoiding the downtime and expense of a surgical procedure, such as brow lifts, eyelid lifts, facelifts, or facial implants, all of which are invasive and time-consuming treatments.
Juvéderm treatment times only take around 15 – 30 minutes, depending on how many areas are being addressed. Your skin will be cleaned, then the injection sites will be selected and marked. To decrease discomfort throughout the procedure, Juvéderm formulas contain a local anesthetic (lidocaine). Following your procedure, you may continue your normal routine; however, strenuous activity, such as exercise, should be skipped for at least a day. You need to be cautious to not put your hands on your face immediately after your Juvéderm injections to prevent pushing the gel into unintended areas.
What to Expect After Juvéderm
You usually see a visible enhancement immediately following your Juvéderm injection, but you could also have light bruising or swelling in the injected areas of the face for around 7 – 10 days. The results of Juvéderm treatments typically can be seen for as long as a year; several patients notice that their improvements last over a year after 2 – 3 years of injections. Talk to Dr. Gallegos about how soon to schedule your next injection session at Hermosa Plastic Surgery to sustain your results.
How much does Juvéderm cost?
Costs for a Juvéderm injection will be dependent on the amount of filler that is needed to achieve your cosmetic aims. Before your Juvéderm treatment, a personalized injection plan will be developed to match your goals. Once this is done, Dr. Gallegos will estimate costs and discuss payment options. You may also qualify for our specials or discounted pricing through our ASPIRE Galderma Rewards program.
Are Juvéderm injections painful?
While many patients don't think it's needed, a numbing cream can be massaged into the treatment site before injection if you're concerned about discomfort. After the injection, you might have mild to moderate bruising and swelling that should reduce over the next week. Please contact Hermosa Plastic Surgery if you have any severe discomfort or signs of infection following your injection.
What is the difference between a wrinkle filler and relaxer?
Fillers and relaxers address your wrinkles but through different methods. Injectable relaxers, such as BOTOX, treat dynamic wrinkles created by muscle movements. Injectable wrinkle fillers, like Juvéderm, improve static wrinkles by adding volume. Juvéderm is great for improving mild-to-moderate facial lines and wrinkles or eliminating volume loss in your cheeks and lips.
What results can I expect after Juvéderm?
You may need to wait several days to see the results from your injections. Usually, it takes only one appointment to reach your aesthetic goal. However, you may make another appointment if you want to enhance your results or increase the volume.
How long do results typically last after Juvéderm?
Your results from a Juvéderm injection may last up to two years. This can vary based on which formula is selected and the injection site(s). How long your results last will depend on the speed at which your body absorbs the formula.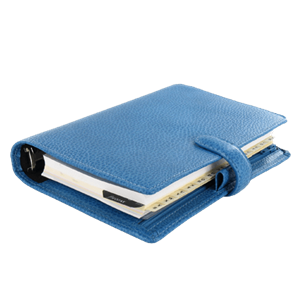 Plan Your Procedure
Recovery Time

N/A

Average Procedure Time

15 – 30 minutes

Post-op Follow-up

2 – 3 years

Procedure Recovery Location

Outpatient
Contact Us
FOr SMOOTHER, FULLER SKIN
To rejuvenate the youthful smoothness and contours of your skin, make an appointment to receive Juvéderm dermal fillers at Hermosa Plastic Surgery in Albuquerque, NM. The Juvéderm formulas are created to produce results and ease the appearance of the signs of aging. Our board-certified plastic surgeon, Dr. Gallegos, will develop a plan to best fit your needs and goals in a private consultation at your request.
Related Procedures
Related Posts