These days, there are several injectable wrinkle treatments available for you to choose from for facial rejuvenation. The Radiesse dermal filler offered by Albuquerque, NM board-certified plastic surgeon Dr. Miguel Gallegos is wonderful for mild-to-moderate wrinkles and lines on the face, and it can also be used for improving volume loss in the hands. Patients who don't have time for frequent touch-ups prefer the lasting results of Radiesse, which can often last up to or over a year. With microspheres of calcium hydroxyapatite in a flexible gel, Radiesse fills and smooths the appearance of your face via a minimally invasive injection. Radiesse is approved by the FDA (Food and Drug Administration) to effectively and safely add missing volume to your face. It may be used with other injectable treatments (wrinkle fillers and relaxers) for a personalized procedure to rejuvenate your appearance. Look younger and enhance your self-image with Radiesse dermal fillers at Hermosa Plastic Surgery in Albuquerque, NM.
Reviews
"I give Dr. Gallegos 5 STARS!! His staff was kind, informative, and knowledgeable. Dr. Gallegos was awesome! I can't express how happy I am with selecting Dr. Gallegos for my surgery. He was excellent in every detail from start to finish and went above and beyond. I researched all the Surgeons in Albuquerque and chose Dr. Gallegos for his education, qualifications, and 20+ experience. After meeting him, I knew he was the one. He answered countless questions, was never rushed and I knew exactly what to expect. He exceeded all of my expectations! His staff Nurse and MA were also excellent. I received amazing care and kindness. If you want the best chose Dr. Gallegos and his staff. If you want life changing results choose Dr. Gallegos and his staff. How fortunate Albuquerque is to have such a such a incredible Physician/Surgeon. Thank you"
- C. /
Healthgrades /
Mar 31, 2020
"This is Marcy Britton and I'm using my friends post. This was the best experience I ever had. I look years younger and I love my new lips."
- S.B. /
Google /
Feb 24, 2020
"Dr Gallegos is the best plastic surgeon in Albuquerque, I've been to others and he has done the best job in the state of New Mexico I had a breast augmentation... Amazing the scars are so fine lined you have to practically get a scope to see the scars. I was so pleased with his work that I had to have a tummy tuck.. a month later, it's Amazing how I have healed in such a short time. Dr. Gallegos is extremely detailed with proficiency it's unbelievable, I've had many many clients that have gone to many surgeons in the Albuquerque area and that is why I wanted Dr . Gallegos I didn't want my body looking anything like in a horror movie. In all honesty if I could post the jobs he has done on my body I would, you wouldn't question his work. Any women that wants her body looking amazing without the huge scars , Dr. Gallegos would be the one, trust me. I would absolutely have it done all over again , he's the best in Albuquerque and I'm extremely picky on how my body looks internally and externally.... Paula"
- P.V. /
Google /
Jan 28, 2020
"I've been coming to Hermosa for years now. They've always done such a great job. The nurses are very friendly and can answer all my questions. I highly recommend Hermosa"
- D.S. /
Google /
Apr 18, 2019
"Two years ago I went to Dr. Gallegos' office hoping he could help me. Not only did he help me, my experience with Dr. Gallegos and his staff has been nothing other than exemplary! Any time I have had a question or a concern I always get treated as if I mean something to the practice, I do not, not have a ever felt that I am just a warm body... If you want the best, go see Dr. Gallegos."
- M.M. /
Google /
Mar 28, 2019
Previous
Next
What Are the Benefits of RADIESSE?
RADIESSE injections administered at Hermosa Plastic Surgery are a fantastic option for boosting volume and minimizing wrinkles and lines on the face or hands. Benefits of RADIESSE treatments at our Albuquerque, NM office include:
Revitalizing lost volume in the treated area
Counteracting signs of aging
Encouraging new collagen development
Improving the contours of the jawline, cheeks, and nasolabial folds
Lessening acne scars, wrinkles, and fine lines
Providing long-lasting results that look natural
FDA-approved for the hands and face
Injections are quick
No downtime is necessary
Adults who are in good overall health and concerned about mild to moderate lines and wrinkles are the best patients for Radiesse treatments. These treatments can address marionette lines, smile lines, chin wrinkles, pre-jowl folds, and fine lines that form in the sides of the lips (however, this product is not to be used in the lips themselves). Radiesse is also approved to correct volume that is often lost with age in the hands to help them look smoother and more youthful. You shouldn't receive this treatment if you have an allergy to lidocaine or other ingredients in Radiesse. It is important to provide full disclosure to Dr. Gallegos regarding any health concerns you may have so be sure to talk to him if you have any allergies (whether mild or severe) and be prepared to discuss your medical history. If you are pregnant, breastfeeding, might be pregnant, or are trying to conceive in the next several years, you shouldn't receive Radiesse injections.
Once you have completed your consultation, Radiesse dermal injections are performed in a treatment room at Hermosa Plastic Surgery in around 30 – 60 minutes. To begin the treatment, you will sit in a relaxed position as the injection sites are cleaned and marked. Some patients feel mild discomfort at the first prick, but if requested, a numbing cream can be used on the treatment sites. The Radiesse dose, chosen during your consultation, will be placed in a fine needle. The pre-marked site of injection will help guide the injector to carefully administer Radiesse into the face. Once the treatment is finished, a compress may be held to the treated areas to minimize bruising and swelling.
Following your Radiesse treatment, you may have slight swelling, bruising, and redness. This is normal and should only last for around a week. These side effects can typically be covered with cosmetics. If the bruising, swelling, or redness lasts longer than ten days or if you are concerned, please contact our Albuquerque, NM office. Many patients have visible results right away with final results appearing in a month or so. In a few weeks, your face should look softer, younger, and more radiant. Radiesse typically lasts longer compared to other dermal fillers — up to 1 – 2 years. You can talk to Dr. Gallegos at your appointment and discuss how soon to receive your next injection to touch up your results.
Frequently Asked Questions
How much does Radiesse cost?
The cost of your Radiesse treatment will depend on the number of injections required to reach your goals and suit your face. Dr. Gallegos will discuss your expected results and determine the amount needed to achieve them during your private consultation at his plastic surgery office, as well as the potential out-of-pocket costs for the service. We also have specials for our dermal fillers for you to take advantage of during the year.
How does Radiesse compare to other fillers?
Although the results of your Radiesse injections can last up to a year or more, they are considered a temporary treatment. While most fillers contain collagen, calcium hydroxyapatite, polylactic and hyaluronic acid, and for the heaviest of fillers, PMMA, Radiesse is the only dermal filler on the market that is made up of calcium-based microspheres. These calcium-based microspheres can be compared to hyaluronic acid injectable fillers because of their natural ability to stimulate the production of collagen. Dr. Gallegos can discuss the various fillers he offers during your private consultation and determine the filler that best matches your needs by examining your volume levels and facial tone laxity.
What are the possible side effects of Radiesse?
The most common side effects of this procedure include redness, swelling, bruising, mild pain, and itching. Rarely, more serious side effects that can occur are vision problems, stroke-like symptoms, and allergic reactions. Side effects should dissipate after several days.
What other procedures can I combine with Radiesse?
Radiesse can be combined with a variety of other procedures, such as BOTOX or other muscle relaxants, for an overall more youthful finish. Combining Radiesse with another injectable or treatment may be beneficial, depending on your goals. Talk to Dr. Gallegos during your private consultation to discuss the various options you have.
Are Radiesse injections painful?
Most commonly, patients only experience mild discomfort during their injections, such as a slight pinch or a feeling of pressure. A numbing cream is not typically needed for Radiesse injections, but a topical anesthetic can be administered if requested. Dr. Gallegos values your comfort and will do his best to ensure that you are at ease while receiving your treatment.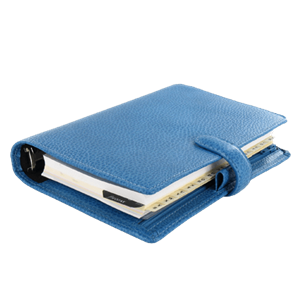 Plan Your Procedure
Recovery Time

N/A

Average Procedure Time

30 – 60 minutes

Post-op Follow-up

1 – 2 years

Procedure Recovery Location

Outpatient
Contact Us
Find Your RADIANCE in RADIESSE
As an injectable dermal filler, Radiesse receives outstanding reviews from patients for providing wonderful outcomes. If you want to learn more about Radiesse wrinkle treatments, please contact Hermosa Plastic Surgery in Albuquerque, NM today to schedule a consultation with our board-certified plastic surgeon, Dr. Gallegos. Our team strives to provide thorough, high-quality cosmetic treatments to every one of our patients.
Related Procedures
Related Posts