Reshape your bustline with a breast lift at Hermosa Plastic Surgery in Albuquerque, NM. Do you have sagging, droopiness, asymmetries, or aging breasts? When you visit for a consultation with our board-certified plastic surgeon, Dr. Miguel Gallegos, he will review the techniques with you and help you decide on the best option for the smallest, inconspicuous incision possible to achieve your goals. In our AAAASF-accredited surgical suite, Dr. Gallegos can trim the excess skin that hangs from each breast, tighten the remaining skin, reposition the nipple/areola complex, and raise the position to look perky and natural. A breast lift is performed on an outpatient basis so that you return home on the day of the procedure, or if you choose, you can receive aftercare in a prearranged recovery facility.
If you are interested in a breast procedure, such as a breast lift, please contact Hermosa Plastic Surgery for a consultation. Dr. Gallegos would be happy to answer any questions you may have about treatment and identify factors that may affect the final results of your breast surgery.
am i a candidate for a breast lift?
You would be justified in making an appointment for a breast lift consultation if you have breasts that hang from their original position and/or have nipples that do not point upward. It is also possible to come to Hermosa Plastic Surgery hoping for a breast augmentation using implants, but after a private assessment, you may discover that breast lift surgery is what you need. This surgery is very personal and will be tailored to make the adjustments you need — just right for you. Nipples that face downward or areolas that are large and wide most often need a breast lift to reduce the lax skin and to raise the breasts higher up on the chest wall. A breast lift surgery by Dr. Gallegos can dramatically improve your feminine appearance (with or without your clothes on). If you are contemplating a breast lift, you need to be in good health and at a stable weight. Dr. Gallegos is dedicated to providing private one-on-one consultations with women interested in a breast lift to discuss every aspect of the process (including realistic expectations of what the surgery can do).
Breast Lift Reviews
"Dr. Gallegos was thorough and extremely knowledgeable. It has been 3 days post op and I am already loving the results of my breast lift and augmentation. Would highly recommend."
- J.G. /
Google /
Nov 02, 2016
"Just left my 2 week post-op after abdominioplasty, breast lift with augmentation and butt lift with fat transfer. Looks good, healing well, and very pleased. Dr. Gallegos did an excellent job! Friendly and available staff. Excellent experience!"
- R.B. /
Facebook /
Feb 09, 2018
Previous
Next
how is a breast lift performed?
A breast lift can be accomplished in about two hours or more using general anesthesia in our AAAASF-accredited operating room. The duration of this surgery is dependent on the severity of breast sag and other procedures performed at the same time. The surgical technique used for mastopexy surgery by Dr. Gallegos generally includes incisions carefully made underneath the breasts and around the areolas. A straight-line incision is also made in a vertical line down the underside of each breast. Working through these incisions, Dr. Gallegos removes the excess skin that contributes to the breast sag. If implants are desired, they are inserted at this time. Once these steps are complete, Dr. Gallegos closes the incisions with sutures.
how long is recovery after a breast lift?
In the recovery area where our post-operation nurses will attend to your needs, you will wear clean bandages with a medical compression bra to reduce swelling and to speed up the recovery process. A tiny tube is also inserted near the surgical area to drain excess fluids that can often build up after a surgical procedure. After surgery, the swelling will decrease within the first week. Dr. Gallegos or a member of our team will provide specific, home treatment care instructions to assist in your healing process. During the next 2 – 3 weeks, you may experience some swelling and bruising in the chest area. Please avoid sleeping on your stomach during this time, perform proper scar care, keep your bandages clean, wear the type of bra that Dr. Gallegos prescribes, and go to all of your follow-up appointments.
How much does a breast lift cost?
A breast lift at Hermosa Plastic Surgery starts at $6,000. The price of this surgery is dependent on the severity of the sag and what needs to be done to achieve excellent results. During your initial appointment, Dr. Gallegos will pay attention to your wants and goals before creating your personal treatment plan. Following that, he can estimate your price. When done well, a breast lift will significantly enhance your body so it is important to concentrate on having a skilled surgeon with years of experience and training, like Dr. Gallegos has, rather than price.
Do I need a breast lift or breast implants?
Whether you should have a breast lift, implants, or both depends on your preference and physical anatomy. Oftentimes, a breast lift will enhance the form and fullness of your breasts with no need for implants. Dr. Gallegos will evaluate your physical condition and also listen to your goals at your consultation, then make a decision whether you would benefit from implants, a lift, or an augmentation plus a lift.
Will my nipples be moved?
Typically, the nipple-areola complex will be moved up in the breast lift. If your areolas are excessively large or stretched, then Dr. Gallegos can incorporate an areola reduction in your surgery. This should be discussed during your appointment so he can choose the ideal incision pattern to use in your breast lift.
How long will my results last?
With good care following surgery, your results can last for several years. Your breasts will still age normally, which means you might start to see loose and sagging skin again later in life. Factors, such as significant weight loss or gain, can change your results; therefore, it is best to stay at a steady weight following your breast lift. Pregnancy or breastfeeding after a breast lift will alter your results, which is why Dr. Gallegos suggests patients wait until after having kids for plastic surgery.
Can a breast lift fix asymmetry?
A lift may improve asymmetry in your breasts if they're different in size, firmness, or level of sagging. Dr. Gallegos will assess the presentation and physical condition of your breasts in your consultation. In your lift, he will adjust the tissue so your breasts are equal in position and size for symmetry.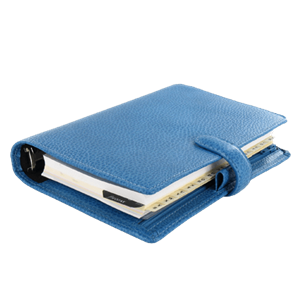 Plan Your Procedure
Average Procedure Time

Varies

Procedure Recovery Location

Outpatient
Contact Us
Related Procedures
get the lifted, perkier look you want
Breast lift surgery has transformed the lives of thousands of Albuquerque, NM women. If you experience drooping breasts that interfere with your daily activities or prevent you from wearing the clothes you want, a mastopexy at Hermosa Plastic Surgery may be the answer. When you have your initial consult, a physical exam will be performed by Dr. Gallegos and your goals for surgery will be discussed. We invite you to contact Hermosa Plastic Surgery and speak to a patient coordinator to schedule your first visit.
Related Post