Men and women alike can experience hair loss. While losing hair is common, it does not make it any less distressing to the people who have it. This is why we have invested in the FDA-approved NeoGraft System at Hermosa Plastic Surgery. Our board-certified plastic surgeon, Dr. Miguel Gallegos, brings back your self-confidence with follicular unit extraction (FUE) treatments with our NeoGraft technology for thicker, fuller hair. In the past, hair transplantation required patients to remove a large strip of hair from the back of their scalps, leaving a permanent scar. Today, this innovative technology has automated the process of surgical removal, collection, and placement of hair follicles, one at a time. Compared to manual instruments or surgeries that remove strips of hair at a time, the NeoGraft System allows for less time in the operating room and more precise collection of the donor hair follicles. We are also very happy to report that this process does not require the use of stitches or sutures and has a faster recovery period.
If you have advanced hair thinning or balding areas on your scalp, we invite you to learn more at a private consultation at our Albuquerque, NM office about the NeoGraft hair transplant process.
Reviews
"I give Dr. Gallegos 5 STARS!! His staff was kind, informative, and knowledgeable. Dr. Gallegos was awesome! I can't express how happy I am with selecting Dr. Gallegos for my surgery. He was excellent in every detail from start to finish and went above and beyond. I researched all the Surgeons in Albuquerque and chose Dr. Gallegos for his education, qualifications, and 20+ experience. After meeting him, I knew he was the one. He answered countless questions, was never rushed and I knew exactly what to expect. He exceeded all of my expectations! His staff Nurse and MA were also excellent. I received amazing care and kindness. If you want the best chose Dr. Gallegos and his staff. If you want life changing results choose Dr. Gallegos and his staff. How fortunate Albuquerque is to have such a such a incredible Physician/Surgeon. Thank you"
- C. /
Healthgrades /
Mar 31, 2020
"This is Marcy Britton and I'm using my friends post. This was the best experience I ever had. I look years younger and I love my new lips."
- S.B. /
Google /
Feb 24, 2020
"Dr Gallegos is the best plastic surgeon in Albuquerque, I've been to others and he has done the best job in the state of New Mexico I had a breast augmentation... Amazing the scars are so fine lined you have to practically get a scope to see the scars. I was so pleased with his work that I had to have a tummy tuck.. a month later, it's Amazing how I have healed in such a short time. Dr. Gallegos is extremely detailed with proficiency it's unbelievable, I've had many many clients that have gone to many surgeons in the Albuquerque area and that is why I wanted Dr . Gallegos I didn't want my body looking anything like in a horror movie. In all honesty if I could post the jobs he has done on my body I would, you wouldn't question his work. Any women that wants her body looking amazing without the huge scars , Dr. Gallegos would be the one, trust me. I would absolutely have it done all over again , he's the best in Albuquerque and I'm extremely picky on how my body looks internally and externally.... Paula"
- P.V. /
Google /
Jan 28, 2020
"I've been coming to Hermosa for years now. They've always done such a great job. The nurses are very friendly and can answer all my questions. I highly recommend Hermosa"
- D.S. /
Google /
Apr 18, 2019
"Two years ago I went to Dr. Gallegos' office hoping he could help me. Not only did he help me, my experience with Dr. Gallegos and his staff has been nothing other than exemplary! Any time I have had a question or a concern I always get treated as if I mean something to the practice, I do not, not have a ever felt that I am just a warm body... If you want the best, go see Dr. Gallegos."
- M.M. /
Google /
Mar 28, 2019
Previous
Next
What Are the Benefits of NeoGraft?
NeoGraft FUE performed at Hermosa Plastic Surgery is an innovative and effective way to address hair loss and thinning for individuals in Albuquerque, NM. Benefits of this procedure include:
Customized treatment plans
A minimally invasive procedure, reducing the likelihood of noticeable scarring
Less discomfort when compared to traditional hair transplant methods
Prompt recovery
Natural-looking results that appear discreet
No stitches or staples
NeoGraft has a very high success rate, leading to fuller hair
Applicable to both men and women
When nonsurgical treatments, topical medications, shampoos, platelet-rich plasma (PRP), or any other therapies no longer provide the results you are looking for in protecting yourself from hair loss, you may be a great candidate for the NeoGraft hair transplant. FUE with the NeoGraft can be carried out on most hair conditions, colors, and textures. In your consultation, Dr. Gallegos will rate your scalp and hair to determine whether you have sufficient donor follicles to achieve your hair goals. No matter what age or gender you are, hair loss can affect the way you feel about yourself. At Hermosa Plastic Surgery, we believe that no one should have to live with hair loss if it is not necessary. Dr. Miguel Gallegos provides hair restoration consultations for candidates who have:
Male or female pattern baldness
Androgenetic alopecia
Patches of thinning hair or bald spots
Experienced hair loss due to burns or scars
Traction alopecia (from pulling the hair, ponytails, or braids)
Dr. Gallegos can help you determine whether NeoGraft hair transplants are right for you during a consultation at our practice.
FUE procedures will be carried out in our AAAASF-accredited surgery center using a local anesthetic on your scalp. Something stronger, like an oral sedative, might be added to keep you calm throughout the procedure. During your hair transplant, Dr. Gallegos will speak with you about what will happen throughout your FUE surgery. The NeoGraft technology extracts hair follicles from a section of your scalp that has continuous growth and healthy hair follicles (usually at the back part of your head). This is known as your donor area. The hair extraction procedure is randomized so the hair near the extracted follicles will grow back and then cover the follicles that are removed. The follicles are separated from the surrounding tissue and suctioned into the machine to secure and preserve them. Basically, the NeoGraft serves as a natural extension of Dr. Gallegos's hand. The transplanted area is going to be created by Dr. Gallegos based on the depth, angle, density, and orientation of your scalp to give you natural-looking outcomes. He will delicately insert the grafts into the area affected by hair loss, gently wash the scalp, and then bandage the area. The newly transplanted hair will begin to regrow after a recovery period of approximately 6 – 9 months.
Following the NeoGraft process, you'll be allowed to resume normal tasks (like going to work the next day with very little restrictions). Dr. Gallegos will discuss your post-surgical instructions on how best to take care of your hair and when to come back for your follow-up appointments. You might have some redness or swelling at the transplant and donor sites for a couple of days. Little scabs across the transplanted follicles can ordinarily be viewed for 7 – 10 days. Several weeks following the process, the transplanted follicles will go into the resting stage of hair development. This normally lasts for 3 – 4 months while the hair sheds. This is expected and the transplants will go back in the growing stage as new hair sprouts. It may take approximately 12 – 18 months for your final outcome to be visible. Then, your hair will look fuller and thicker. To maintain your healthy hair, you might speak with Dr. Gallegos about utilizing nonsurgical remedies, such as PRP therapy and other topical medications.
Frequently Asked Questions
How much does the NeoGraft cost?
Each patient that seeks hair restoration treatment with Dr. Gallegos will have an individualized plan of action. This means that Dr. Gallegos will have to assess the hair to determine the amount of time, resources needed, and the number of sessions your hair restoration may require for the outcome you desire. Once there is a plan established, we will discuss payment options and patient financing if needed.
How much hair do I have to have for a transplant?
Men and women with partial hair loss generally make the ideal candidates for any type of FUE procedure (with or without the NeoGraft). Dr. Gallegos will be extracting hair follicles from one area of the head or body and implanting them in another area. You will need to have the appropriate amount of hair follicles to make this procedure successful.
How do I know if I qualify?
Candidates for hair restoration with NeoGraft hair transplantation will have a private, one-on-one consultation at our Albuquerque, NM surgical center. Many of our previous hair restoration patients include men and women with partial hair loss who have sufficient donor hair. During a consultation at Hermosa Plastic Surgery, Dr. Gallegos will determine whether the NeoGraft procedure is right for you.
Will I have to use any chemicals on my hair to make it grow?
This type of hair restoration does not rely on chemicals or medications to make the hair regrow. It is a very natural treatment that does not require the use of expensive, specialty shampoos or other topical treatments. This is one of the major benefits of having the surgery — this is a very low-maintenance treatment.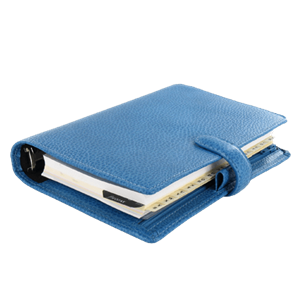 Plan Your Procedure
Recovery Time

Varies

Average Procedure Time

Varies

Post-op Follow-up

Varies

Procedure Recovery Location

Outpatient
Contact Us
Though hair loss is normal, it can lead to stress or decreased confidence. If you want to know more about a longer-term hair restoration option, schedule an appointment with Dr. Gallegos at his office in Albuquerque, NM to find out more information on FUE at Hermosa Plastic Surgery. We can help you to get fuller, thicker hair.
Related Procedures