About Laser Tattoo Removal
You can have a number of reasons as to why you no longer want your tattoo. Perhaps it resembles a difficult memory, or maybe it has lost color, or it just doesn't represent who you are anymore. Regardless of the reason, advancements in tattoo removal equipment have helped make it feasible to lighten and maybe even eliminate the unwanted tattoo completely. At Hermosa Plastic Surgery in Albuquerque, NM, board-certified plastic surgeon Dr. Miguel Gallegos offers tattoo removal using either of two high-tech laser systems: the Cutera XEO and PICO Discovery Systems. These laser devices have proven to produce excellent results and may even necessitate fewer treatments.
One of the technologies used by Dr. Gallegos to perform laser tattoo removal is the Cutera XEO System. The Cutera XEO is among the latest in innovative lasers available for the treatment of imperfections in the skin, ranging from pigmentation to surface issues. This versatile laser system features an array of different technologies to effectively perform specific tasks, helping patients to achieve their unique goals. These technologies are:
Pearl™ – Used for skin resurfacing treatments that work to smooth skin texture, reduce lines and wrinkles, and correct sun damage and skin pigmentation
LimeLight™ – Used for skin rejuvenation treatments to target sun damage, tiny veins, redness, pigmentation issues, etc.
ProWave 770™ – Designed for hair removal treatments
Xeo YAG Laser – Primarily used for spider vein treatment, vascular conditions, etc.
TITAN® – Used primarily for treatments that tighten different areas of skin, such as the face, neck, arms, abdominals, and more
In addition to the Cutera XEO System, Dr. Gallegos also utilizes the noninvasive, nonsurgical PICO Discovery System laser for laser tattoo removal. This advanced technology effectively targets and eradicates skin concerns, such as unwanted tattoos, pigmented skin lesions, and it can also be used for skin resurfacing and skin rejuvenation treatments. Rather than targeting areas until the pigment has faded, the PICO Discovery laser emanates a shorter pulse duration, "shattering" the pigment upon the first contact and leaving the surrounded skin and tissue unaffected. This innovative laser technology is able to reach even the deepest skin pigments.
Laser Tattoo Removal Reviews
"Love everyone in this office. They were all so sweet to me from day one. I have had all my follow ups they have never canceled on me or rescheduled my appointments. im very pleased with my results:) the laser tech in the office is awesome to, I have tattoo removal In Two weeks. They have the best laser machine in town. I will go to dr Gallegos and his staff for any procedures In the future..."
- C.G. /
Google /
Oct 02, 2018
Previous
Next
What Are the Benefits of Laser Tatoo Removal?
At Hermosa Plastic Surgery, laser tattoo removal can provide a solution for Albuquerque, NM people seeking to diminish the appearance of unwanted, worn, or substandard tattoos by conferring a range of upsides from treatment, like:
Reduces the appearance of upsetting, unfashionable, or undesirable art from your body
Proven, tested treatment
Protects undamaged cells from damage or scarring
Happens in quick, simple sessions over time
There are a number of considerations to take into account that could overall increase the success of your tattoo removal. Great candidates for laser tattoo removal are those who:
Have a strong immune system. This improves the body's ability to break down and eliminate the ink properties.
Are healthy overall. Smoking and maintaining an unhealthy diet prevents the body's immune system from operating at maximum efficiency, which affects healing.
Have intense color contrasts between the ink and the skin. The greater the contrast, the better the result.
Have older tattoos. The older a tattoo is, the better it will respond to removal treatment.
As soon as Dr. Gallegos determines that your skin is ideal for tattoo removal treatment, the tattoo will be prepared with a deep cleansing and an application of a topical anesthetic. Dr. Gallegos will begin by passing the applicator over the tattooed skin as it releases energy and pulsing laser light. The time it takes to complete the procedure varies and depends on the size of the treatment area. At times, the tattoo may require multiple sessions before obvious results are seen. These factors will be discussed during your consultation.
Following each session, a topical cream will be applied to the treatment area along with bandages to protect the area. You can expect redness, sensitivity, and swelling following the procedure. You may also feel like you have a sunburn and experience minor scabbing. It's important to adhere to aftercare instructions carefully to speed up the recovery process. Once the skin is ready, you can schedule your next treatment session. Dr. Gallegos recommends scheduling treatments more than 4 – 7 weeks apart.
Frequently Asked Questions
How much does laser tattoo removal cost?
Your laser tattoo removal cost will depend on the size of the area being treated and the number of sessions required to fully address the tattoo. Each patient's situation is unique so Dr. Gallegos will meet with you beforehand to assess the area and recommend the number of treatments necessary to fully remove your tattoo. After your initial consultation, he can then go over cost estimates.
What are the side effects of laser tattoo removal?
Common side effects from the treatment are redness, tenderness, swelling, a sunburn sensation, itching, or crusting of the targeted area. These effects, however, should not last long. Dr. Gallegos will tell you what you should expect following your treatments. If you notice anything abnormal, please contact our Albuquerque, NM plastic surgery office.
Why do I need so many laser tattoo removal sessions?
The color, size, and location of your tattoo will determine the number of treatments you will require to fully remove it. During your initial consultation, Dr. Gallegos will examine your tattoo and make a recommendation. Treatments are typically scheduled 2 – 4 weeks apart.
When will I see results?
You will notice that your tattoo has become lighter after each session. However, due to the varying inks used for tattooing, as well as the size, shape, and location of your tattoo, the results and the number of treatments required will vary.
Are there any alternatives to laser tattoo removal?
Although there may be some creams available for the task of tattoo removal, these often contain harsh chemicals, making laser tattoo removal procedures the safest and most effective method to remove your unwanted body art. Dermabrasion or microneedling could also be utilized, in some cases, as a part of your treatment plan to keep your skin healthy.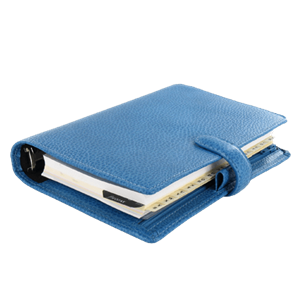 Plan Your Procedure
Recovery Time

N/A

Average Procedure Time

Varies

Post-op Follow-up

Multiple Sessions

Procedure Recovery Location

Outpatient
Contact Us
Body art is often a gorgeous and exciting glimpse into our identity and self-image. However, when we have a tattoo that no longer brings us joy, the idea of its permanence on the body can be tough to cope with. At Hermosa Plastic Surgery, we understand this and seek to resolve these concerns by utilizing state-of-the-art tattoo removal technologies, providing wonderful results for patients from all around. If you have a tattoo you would like removed, or if you want to know more about laser tattoo removal, we invite you to contact our Albuquerque, NM office at your earliest convenience. We look forward to speaking with you!
Related Procedures