Sunken or hollow cheeks may make you seem much older than you truly are, which can be a problem because no one wishes to look older than their actual age. At Hermosa Plastic Surgery, board-certified plastic surgeon Dr. Miguel Gallegos performs surgical and nonsurgical cheek augmentation to create full volume and lift in the cheeks for those who may have lost necessary volume over time. A mid-face augmentation can be done using either nonsurgical injectable dermal fillers or surgically placed silicone implants. During your private consultation, Dr. Gallegos can go over the benefits of both procedures in greater detail and determine which will better match your goals. Call our Albuquerque, NM office to schedule an appointment and find out how surgical or nonsurgical cheek augmentation can help you attain a fuller, younger-looking appearance.
Reviews
"I give Dr. Gallegos 5 STARS!! His staff was kind, informative, and knowledgeable. Dr. Gallegos was awesome! I can't express how happy I am with selecting Dr. Gallegos for my surgery. He was excellent in every detail from start to finish and went above and beyond. I researched all the Surgeons in Albuquerque and chose Dr. Gallegos for his education, qualifications, and 20+ experience. After meeting him, I knew he was the one. He answered countless questions, was never rushed and I knew exactly what to expect. He exceeded all of my expectations! His staff Nurse and MA were also excellent. I received amazing care and kindness. If you want the best chose Dr. Gallegos and his staff. If you want life changing results choose Dr. Gallegos and his staff. How fortunate Albuquerque is to have such a such a incredible Physician/Surgeon. Thank you"
- C. /
Healthgrades /
Mar 31, 2020
"This is Marcy Britton and I'm using my friends post. This was the best experience I ever had. I look years younger and I love my new lips."
- S.B. /
Google /
Feb 24, 2020
"Dr Gallegos is the best plastic surgeon in Albuquerque, I've been to others and he has done the best job in the state of New Mexico I had a breast augmentation... Amazing the scars are so fine lined you have to practically get a scope to see the scars. I was so pleased with his work that I had to have a tummy tuck.. a month later, it's Amazing how I have healed in such a short time. Dr. Gallegos is extremely detailed with proficiency it's unbelievable, I've had many many clients that have gone to many surgeons in the Albuquerque area and that is why I wanted Dr . Gallegos I didn't want my body looking anything like in a horror movie. In all honesty if I could post the jobs he has done on my body I would, you wouldn't question his work. Any women that wants her body looking amazing without the huge scars , Dr. Gallegos would be the one, trust me. I would absolutely have it done all over again , he's the best in Albuquerque and I'm extremely picky on how my body looks internally and externally.... Paula"
- P.V. /
Google /
Jan 28, 2020
"I've been coming to Hermosa for years now. They've always done such a great job. The nurses are very friendly and can answer all my questions. I highly recommend Hermosa"
- D.S. /
Google /
Apr 18, 2019
"Two years ago I went to Dr. Gallegos' office hoping he could help me. Not only did he help me, my experience with Dr. Gallegos and his staff has been nothing other than exemplary! Any time I have had a question or a concern I always get treated as if I mean something to the practice, I do not, not have a ever felt that I am just a warm body... If you want the best, go see Dr. Gallegos."
- M.M. /
Google /
Mar 28, 2019
Previous
Next
The best patients for surgical and nonsurgical cheek enhancement are women and men who have:
A desire for more volume in their mid-face
Lost volume in their cheeks with age
Genetically hollow or flat cheeks
Lost a significant amount of weight, creating sagging cheeks
An imbalance in their mid-face from a congenital defect, a physical condition, or a trauma
Good overall health
Injectable fillers may be a good choice for men and women who don't want to commit to the expense and time of cheek implant surgery. Because injectable fillers create temporary results, nonsurgical cheek enhancement with fillers can also be used to get a clearer idea of how much lift and volume one needs before receiving cheek implants. Surgical cheek augmentation with implants is a good choice for those who prefer longer-lasting results and can spend time recovering after their surgery.
Before your treatment, Dr. Gallegos will complete a thorough examination to develop a personalized treatment plan that is best for your unique needs and goals. During your initial consultation, you will be evaluated, and your treatment will be selected based on that evaluation between injectable fillers or cheek implants.
Injectable dermal fillers will be done at our Albuquerque, NM office as an outpatient treatment in around 20 – 30 minutes. For the procedure, the injection sites will be cleaned and marked along the mid-face. Next, the dermal filler will be injected into the mid-face and massaged to fill the needed areas. You can leave right after the treatment and get back to your daily activities.
Cheek augmentation surgery is performed as an outpatient procedure at an accredited surgical facility (like our Hermosa Plastic Surgery facility) because patients are generally sedated using general anesthesia. When you are ready, thin incisions are created in your upper gums and a pocket will be made above the cheekbones. Next, the selected implants will be placed and the incisions in the mouth will be stitched. Cheek augmentation surgery typically lasts around an hour, and you then will be allowed to go home with a friend or family member to start your recovery at home.
After cheek augmentation surgery, you may experience swelling, bruising, and tightness for about 1 – 2 weeks following your procedure. Strenuous activity that can strain your facial muscles (such as weight training) needs to be skipped for at least 7 – 10 days. Total healing typically occurs around two months; however, the outcomes are intended to last a long time.
After injections of dermal fillers, the treated areas can be tender with mild inflammation for around 3 – 5 days. Cold packs and nonprescription pain medication can be taken throughout your healing time to minimize any discomfort. Final results are generally visible in 1 – 2 weeks. Maintenance injections will be necessary because dermal fillers are a short-term solution.
Frequently Asked Questions
How much does cheek augmentation cost?
The cost of your cheek augmentation procedure will vary, depending on which route you choose to address your concerns and meet your goals. Once your individual treatment plan has been crafted during your initial consultation, Dr. Gallegos will be able to give you an estimate of your procedure costs.
Are there any nonsurgical alternatives to having cheek implants?
If you do not wish to undergo an invasive surgical procedure, such as cheek implants, there are other nonpermanent, nonsurgical options that you can explore, such as dermal fillers. Dr. Gallegos offers a variety of dermal fillers, some of which are for the specific purpose of replenishing lost volume to areas of the face, such as the cheeks. If you would like to explore additional noninvasive, nonsurgical alternatives to cheek augmentation, please contact our Albuquerque, NM office.
What if I have an asymmetrical face?
The fact is that most people exhibit some mild to moderate facial asymmetry. Although this is not an uncommon problem, some still express insecurity regarding their face's symmetry. If your facial asymmetry is related to an imbalance of volume or height in your cheeks or cheekbones, you can schedule a private consultation with board-certified plastic surgeon Dr. Gallegos to determine if a cheek augmentation could suit your needs and goals.
Can I have a fat grafting performed to fill in my cheeks?
Having a fat grafting to fill in the cheeks is yet another alternative to receiving a cheek implant. Although this procedure is much more invasive than selecting dermal fillers, it is also more effective. Dr. Gallegos can utilize advanced techniques to restore the volume of the soft tissues of your face with a cheek grafting procedure. Fat grafting may feel more natural than an implant or injectable fillers. To determine if this treatment could be right for you, please contact our office and schedule a consultation at Hermosa Plastic Surgery.
Which should I choose — dermal fillers or a cheek implant?
The procedure you choose to address your cheek volume, height, or facial asymmetry will depend on your individual concerns and goals, as well as whether or not you are a candidate for surgery in the first place. Some patients may not be healthy enough to undergo an invasive cheek implant procedure so Dr. Gallegos may recommend dermal fillers as an alternative. Regardless of your individual situation, he will select the treatment plan that best suits your needs, goals, and overall wellness.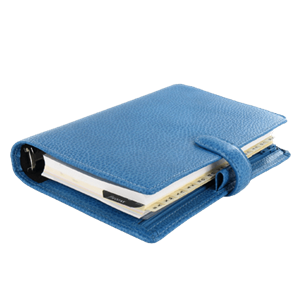 Plan Your Procedure
Recovery Time

2 months

Average Procedure Time

Varies

Post-op Follow-up

Varies

Procedure Recovery Location

Outpatient
Contact Us
Fuller, PLUMPER CHEEKS TODAY
Were you born with hollow or flat cheeks? Maybe your mid-face has lost its contours with age or after significant weight loss. No matter the case, you can contact our Albuquerque, NM office to schedule a consultation with board-certified plastic surgeon Dr. Gallegos to learn about your best option to restore the contours of your face. Whether you opt for a nonsurgical or surgical solution, you can rejuvenate your whole face with a cheek augmentation procedure at Hermosa Plastic Surgery.
Related Procedures