When the time comes to improve your overall appearance, you have many different options to consider. From facials to cosmetic injectables, there are multiple ways to target specific concerns and make improvements. But where should you have this type of procedure done? Is there a difference between going to a traditional spa and a MedSpa? You might be surprised to learn that there are some real benefits of utilizing a spa that has a medical focus, like the one at Hermosa Plastic Surgery in Albuquerque, NM.
Having a good skin care routine at home can help maintain a great complexion, but sometimes you may want better results with a professional facial. Our board-certified plastic surgeon can assess your skin to find the right treatments for you. Our facials are designed to meet the concerns and needs of your skin, plus help the skin look radiant and healthy. After a consultation to evaluate both visible and hidden skin damage, the ideal products and techniques will be chosen to rejuvenate your complexion. If you really want to pamper your skin, upgrade your results by getting microdermabrasion, a chemical peel, or an injectable filler. Make an appointment to get a custom, professional facial at Hermosa Plastic Surgery to raise the beauty and health of your complexion to a new level.
A personalized facial treatment at Hermosa Plastic Surgery isn't just relaxing and refreshing. It can help improve your skin's overall health and appearance with benefits like:
Removing dead, damaged skin cells
Cleansing dirt, oil, and debris
Unclogging pores
Hydrating the skin
Brightening the complexion
Evening skin tone and texture
Working to help reduce signs of aging (wrinkles and lines)
Creating a healthier, more youthful look
Pairing well with other aesthetic treatments
Multiple treatment options
Great for men and women
Here is a menu of some of our most valued facials at the MedSpa at Hermosa Plastic Surgery:
Signature Facial
A relaxing, customizable facial meant to leave your face feeling clean and refreshed.
Hydrating Facial
This facial consists of specialized products for dull, patchy, and flaky skin. It will leave your skin feeling hydrated and nourished.
Dermaplane Facial
A simple and safe procedure using a scalpel to exfoliate the epidermis and rid the skin of fine vellus hair. This can also be an add-on to any of our facials or chemical peels.
Facials for Men
Just like women, men care about their appearance, too. Facials, along with chemical peels, remove the top layer of dead skin cells that detracts from a man's appearance. Just like BOTOX, these treatments are completed in a short amount of time, and clients walk out being able to enjoy the changes right away.
Facials Reviews
"He's a true plastic surgeon and I'm not part of his staff - I visited with 2 other plastic surgeons before choosing Doctor Gallegos. One in Dallas, TX and another in Albuquerque, NM. Doctor Gallegos, preformed Breast Augmentation, Botox, Facial Fillers and Upper and Lower eye lift. I'm so happy with the work he has preformed and Hope to see him again if I ever need more plastic surgery. Thanks a lot Doctor Gallegos"
- Anonymous /
Vitals /
Dec 02, 2010
Previous
Next
Facials by the professionals at Hermosa Plastic Surgery are excellent treatments for all skin types and ages because they are personalized to your skin care needs and goals. Often, facials are used to address early signs of aging (wrinkles, fine lines, dryness), improve damaged skin from the sun (spots, rough texture, uneven tone), deep cleanse for acne and clogged pores, and brighten sallow and dull skin. Professional facials are designed to help teens and adults with conditions, like widespread acne, rosacea, sun damage, and sensitive skin.
Following a consultation to select your unique treatment plan based on your skin's condition and needs, you can lie back in a treatment room as your professional facial is performed by one of our certified aestheticians. Each facial treatment will be customized; however, most facials will begin with a deep cleaning to clear away dirt, makeup, and oil. After the skin is clean, steam is often safely used to open the skin pores so whiteheads and blackheads can be easily extracted. This is typically followed by an exfoliation of the skin, either done by hand or with an add-on service (chemical peel or microdermabrasion). A serum or mask may be massaged in to deeply nourish the skin. Lastly, an SPF moisturizer selected for your skin type will be smoothed on to protect the skin from UV damage following the facial.
After your treatment, you may have mild irritation and redness — this should fade on its own in 12 – 24 hours. Most patients will have clear improvements in the look and touch of their complexion right after their facial. To maintain the benefits of your custom facial, ask one of our skilled team members for advice about developing a home skin care routine and how frequently you can get a facial at Hermosa Plastic Surgery. You can also talk about other facial treatments, such as chemical peels and microdermabrasion.
Frequently Asked Questions
How much does a facial cost?
Your facial costs will depend on the products used during your treatment and whether or not you choose to pair your facial with another procedure. During your initial consultation, Dr. Gallegos will listen to your needs and understand your goals so he can tailor a specific facial treatment to address your unique concerns. Hermosa Plastic Surgery sometimes features specials on facials and other skin treatments. Our facials start at $80.
Can I combine other treatments with a facial?
Yes. Patients who often want to further customize or maximize their results may choose to pair their facial with a chemical peel, microneedling, or microdermabrasion, depending on their individual needs. Dr. Gallegos can make a recommendation for other treatments to go along with your facial to improve the health and appearance of your complexion.
How often should I get a facial?
Typically, patients should receive a facial once every 4 – 6 weeks to maintain the health of their complexion. During your initial consultation, Dr. Gallegos can recommend how often you should come in to receive facials to maintain your results and further achieve your goals. As your skin changes, you may want to try additional facial types to address the needs of your new, healthier skin.
How can I maintain the results of my facial at home?
Maintaining a good, consistent skin care routine at home should allow your skin to continue to look healthy. After your facial, Dr. Gallegos or a member of his team can recommend products to suit your skin type, as well as give you tips to optimize your at-home skin care regimen. For the general health of your skin, it is important to wear sunscreen and avoid excessive exposure to UV rays.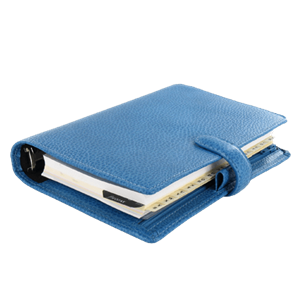 Plan Your Procedure
Average Procedure Time

60 Minutes

Procedure Recovery Location

Outpatient
Contact Us
Boost Your Facial Skin Health
At Hermosa Plastic Surgery in Albuquerque, NM, we understand the benefits of feeling and looking beautiful. Board-certified plastic surgeon Dr. Gallegos has noticed that his patients who enjoy frequent skin treatments seem to have clearer and healthier skin. Each facial at Hermosa Plastic Surgery is personalized for your skin needs so we can help you put your most beautiful face to the world. Contact our Albuquerque, NM office to make an appointment for a facial or any of our skin rejuvenating services.
Related Treatments
Related Posts