A good facial may help everyone look and feel more attractive, which is why Hermosa Plastic Surgery is pleased to offer Albuquerque, NM women and men the revolutionary HydraFacial. This is a comprehensive system that makes it easier to perform professional facials that boost the health and tone of your skin by personalizing your treatment. Whether you are worried about clogged pores, signs of aging, rough skin texture, or dry spots, plastic surgeon Dr. Miguel Gallegos and his team at Hermosa Plastic Surgery will create a unique HydraFacial plan based on your skin type and needs that fit your goals.
The many benefits of a HydraFacial include a more hydrated, bright, plump, and clear complexion. Additionally, it can also improve signs of aging. The HydraFacial treatment reduces fine lines and wrinkles, increases firmness, and evens tone, texture, and brown spots, as well as reducing enlarged pores. The treatment is soothing, refreshing, and almost immediately effective. Make an appointment to learn more about HydraFacials and other skin treatments to keep you looking healthy and young.
What are the benefits of a HydraFacial?
Our Albuquerque, NM patients who come to Hermosa Plastic Surgery for consistent HydraFacial treatments reap multiple benefits that this facial provides, some of which include:
Stimulation of body's organic collagen levels
Rejuvenated, hydrated skin surface for a fresher-appearing countenance
Better overall appearance, tone, and texture of skin
Triple-acting facial which benefits skin health from the deepest layers
Reviews
"I give Dr. Gallegos 5 STARS!! His staff was kind, informative, and knowledgeable. Dr. Gallegos was awesome! I can't express how happy I am with selecting Dr. Gallegos for my surgery. He was excellent in every detail from start to finish and went above and beyond. I researched all the Surgeons in Albuquerque and chose Dr. Gallegos for his education, qualifications, and 20+ experience. After meeting him, I knew he was the one. He answered countless questions, was never rushed and I knew exactly what to expect. He exceeded all of my expectations! His staff Nurse and MA were also excellent. I received amazing care and kindness. If you want the best chose Dr. Gallegos and his staff. If you want life changing results choose Dr. Gallegos and his staff. How fortunate Albuquerque is to have such a such a incredible Physician/Surgeon. Thank you"
- C. /
Healthgrades /
Mar 31, 2020
"This is Marcy Britton and I'm using my friends post. This was the best experience I ever had. I look years younger and I love my new lips."
- S.B. /
Google /
Feb 24, 2020
"Dr Gallegos is the best plastic surgeon in Albuquerque, I've been to others and he has done the best job in the state of New Mexico I had a breast augmentation... Amazing the scars are so fine lined you have to practically get a scope to see the scars. I was so pleased with his work that I had to have a tummy tuck.. a month later, it's Amazing how I have healed in such a short time. Dr. Gallegos is extremely detailed with proficiency it's unbelievable, I've had many many clients that have gone to many surgeons in the Albuquerque area and that is why I wanted Dr . Gallegos I didn't want my body looking anything like in a horror movie. In all honesty if I could post the jobs he has done on my body I would, you wouldn't question his work. Any women that wants her body looking amazing without the huge scars , Dr. Gallegos would be the one, trust me. I would absolutely have it done all over again , he's the best in Albuquerque and I'm extremely picky on how my body looks internally and externally.... Paula"
- P.V. /
Google /
Jan 28, 2020
"I've been coming to Hermosa for years now. They've always done such a great job. The nurses are very friendly and can answer all my questions. I highly recommend Hermosa"
- D.S. /
Google /
Apr 18, 2019
"Two years ago I went to Dr. Gallegos' office hoping he could help me. Not only did he help me, my experience with Dr. Gallegos and his staff has been nothing other than exemplary! Any time I have had a question or a concern I always get treated as if I mean something to the practice, I do not, not have a ever felt that I am just a warm body... If you want the best, go see Dr. Gallegos."
- M.M. /
Google /
Mar 28, 2019
Previous
Next
Am I A Candidate for a HydraFacial?
HydraFacials are designed to be suitable for women and men of all skin types and ages. The treatment can be customized to meet your specific needs. Complexion problems that may be treated with a HydraFacial are:
Brown or sun spots
Chronic or infrequent outbreaks of acne
Decreased skin firmness or elasticity
Wrinkles and fine lines
Congested or large pores
Oily or greasy skin
Rough skin texture
Uneven or dull skin tone
HydraFacials are performed in one of our private treatment rooms in about 30 – 45 minutes. The facial will start with an initial consultation to determine the best options for your HydraFacial. Once your plan is developed, you may lie back in one of our treatment rooms as your procedure begins. HydraFacials use six main steps: cleansing, exfoliation, pore extraction, hydration, a nourishing serum, and protection for your skin. These parts are personalized to your skin's needs with the best cleanser, level of exfoliation, moisturizers, serums, and other products. Your HydraFacial can be further personalized by adding on another complementary facial treatment, like a chemical peel.
What to Expect After a HydraFacial
If needed, you will be able to reapply cosmetics after your HydraFacial treatment to conceal mild redness before you return to your daily routine. You will likely have visible skin improvements right after your procedure with final results in several days. To sustain the improvements to your complexion, Dr. Gallegos and his aesthetic team suggest getting these treatments at monthly intervals. In your consultation, we can schedule ongoing appointments and discuss creating a home skin care routine to best maintain your complexion in between HydraFacial appointments.
frequently asked questions
What are the HydraFacial results like?
Considered an excellent treatment, a HydraFacial can be included in your regular facial care regimen. Although traditional facials are effective, the HydraFacial elevates the process one step further by cleansing your pores, allowing for a much deeper level of cleaning. Based on your unique skin condition, our team can add specialized elements into the facial to improve certain skin issues.
Can I combine a HydraFacial with other treatments?
Several of our patients combine their HydraFacial with other different treatments, which can be performed within the same treatment. These treatments could include dermal fillers, BOTOX, or a laser peel. Adding these skin rejuvenation treatments can allow for even more optimal outcomes.
How often should I receive a HydraFacial?
Able to be performed as often as you feel your skin needs the improvement, HydraFacials can be scheduled within a couple of months apart and supplemented with traditional facials in between. In your initial consultation, our aesthetic team can talk with you about how often you should receive a HydraFacial in order to preserve your desired results.
Is a HydraFacial better than a chemical or laser peel?
While all of these treatments prove to be effective, they serve varying purposes. You can receive these treatments at various times of the year to achieve great results. However, the HydraFacial may be provided more often and can become a more regular part of your routine.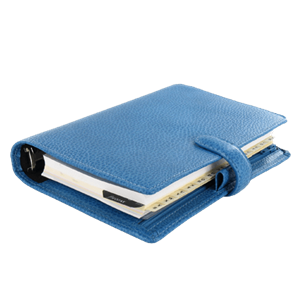 With so many professional and home facials available, it may be difficult to choose which is best for your needs. A professional HydraFacial allows you to control the products used in your facial, adding or subtracting as needed to personalize your skin care. At Hermosa Plastic Surgery, we pride ourselves on providing customized attention to all of our patients. This procedure is a perfect fit in our devotion to our patients. When it's time for your next facial and you want to learn more about HydraFacials, schedule an appointment at our office in Albuquerque, NM.