What Is Breast Augmentation?
Our Albuquerque, NM board-certified plastic and reconstructive surgeon, Dr. Miguel Gallegos, invites you to explore your breast augmentation opportunities available at Hermosa Plastic Surgery. He is a highly skilled breast surgeon with decades of experience enhancing the female form. Dr. Gallegos offers a comprehensive selection of breast implants at his private practice, which will certainly give you the choices you need to achieve a custom fit.
When determining breast implant size, it is important to look at all factors, including:
Chest width
Curvature of the hips
Body structure
Aesthetic goals
You have to take all of these factors and more into account when selecting the right breast implant. It is a great idea to have an experienced plastic surgeon, like Dr. Gallegos, to help guide your decisions.
Breast augmentation is known as one of the most sought-after cosmetic surgeries, granting women who dislike their breast shape or size numerous opportunities for improvement. With the addition of saline or silicone breast implants or a fat transfer, breast augmentation improves breast size and shape for a curvaceous, desirable outcome. While meeting with Dr. Gallegos, he will help you determine what the appropriate shape and size are for you that will give you the enhancement you desire. We welcome the opportunity for you to come into our practice. If you are interested in breast implants, contact our office today to schedule an appointment to meet with Dr. Gallegos.
What are the types of breast implants?
When you are in your consultation with Dr. Gallegos, the appropriate implant will be chosen based on your body size and shape, as well as your cosmetic goal. Breast implants are made in varying shapes, sizes, profiles, and textures — each of which is considered carefully in order to achieve the wanted aesthetic goal. Still, the most commonly chosen breast implants are silicone or saline. Both are widely popular and approved by the Food and Drug Administration (FDA).
Silicone implants — One of the most popular implants, silicone implants are preferred by women who want a softer, more natural feel to their breasts. Patients must be at least 22 years old to get silicone implants.

Saline implants — Saline implants are filled with sterile salt water (saline) and can be filled after they've been inserted into the chest cavity. This allows Dr. Gallegos to make smaller incisions. Patients must be at least 18 to get saline implants.

Gummy bear implants — These implants are teardrop-shaped and made of a form-stable gel. They are best known for holding their shape well.

Fat grafting — Fat grafting, or fat transfer, transfers fat from another part of your body into your breasts rather than using an implant.
Do I Have Breast Asymmetry?
During the preliminary consultation, Dr. Gallegos will note any breast asymmetries you have. Breast asymmetry is quite common; in fact, hardly anyone has perfectly symmetrical breasts. The reasons for performing this examination are twofold. First, after the surgery, patients look at themselves quite critically and often point out some asymmetries that actually existed before surgery. Therefore, noting any such asymmetries beforehand is useful for helping patients evaluate their results properly. Secondly, after noting any asymmetries you have, Dr. Gallegos can adjust the procedure to address these issues; for example, he can add more volume to one side to equalize breast size.
How Much Will Breast Augmentation Increase my Breast Size?
Dr. Gallegos prefers to perform breast enlargement surgeries that involve a moderate increase of one to two cup sizes. The results of these types of breast enlargements are reliable and predictable while a more dramatic breast enlargement may result in an unnatural appearance. Dr. Gallegos can help you determine the appropriate breast size for you. Breast implant size is chosen based on the cubic centimeters (CCs) of saline or silicone used. To decide on the correct volume, Dr. Gallegos will decipher how much native breast tissue exists and the size you wish to attain.
Can Breast Augmentation improve the Shape of my breasts?
Implants are produced in either a teardrop or round shape. Both of these shapes are widely used; however, the majority of our patients go with a round shape. It generally appears more natural while adding a fullness to the top portion of the breast that so many patients want.
Will Breast Augmentation Enhance my Profile?
An implant profile references how far out the implant projects. In other words, this is what you see from the side angle. Most projections include a profile that ranges from low to extra high.
We understand all of the considerations may seem overwhelming, but determining the right implant is somewhat easy once the objectives are understood during the consultation. These considerations, paired with the experience of Dr. Gallegos, make certain the anticipated outcome is achieved.
Breast Augmentation Reviews
"Tummy tuck & breast augmentation - He's very sencere about the outcome of my procedures,very confident in every aspect!He even suggested for me to get some breast augmentation to better my image along with my new flat tummy:)Couldn't be happier with the new me!Having a flat tummy was always one of my biggest dreams after having three kids!He has gaven me the confidence that I needed!It's been 9 weeks since my procedures!Cant wait to see my new me in a couple of more months!Right now I'm still in process of recuperating,little uncomfortable cuz now I have to eat less because my tummy still swells if I eat big meals!Have to eat small portions until my new tummy gets use to it!"
- Anonymous /
Vitals /
Oct 02, 2013
"He's a true plastic surgeon and I'm not part of his staff - I visited with 2 other plastic surgeons before choosing Doctor Gallegos. One in Dallas, TX and another in Albuquerque, NM. Doctor Gallegos, preformed Breast Augmentation, Botox, Facial Fillers and Upper and Lower eye lift. I'm so happy with the work he has preformed and Hope to see him again if I ever need more plastic surgery. Thanks a lot Doctor Gallegos"
- Anonymous /
Vitals /
Dec 02, 2010
"Amazing Experience - I went to Dr Gallegos for my first ever plastic surgery procedure and it was the best experience of my life. he was so professional and cared so much about my expectations. his staff was extremely respectful and attentive especially the day of the procedure. he performed a breast augmentation and it was everything i expected i love the results i have never felt more confident in myself and my appearance i cannot wait to schedule a tummy tuck this year with him. thank you for everything Dr. Gallegos."
- Anonymous /
Vitals /
Jan 03, 2018
"Five Stars - Dr. Gallegos gave me an amazing result for my breast augmentation! After having 3 children and being self conscious of my breast I finally have confidence in my look! The doctor and the staff are so amazing I would definitely recommend him!"
- Anonymous /
Vitals /
Jan 30, 2015
"Breast & nose and about to do tummy tuck - I'm 35 I've had 3 procedures done by Dr Gallegos, he did an awesome job on all 3! I'm planning my tummy tuck in 2 months I can't wait! Dr Gallegos is awesome, I would recommend him to any one, my nose came out perfect and I've had 2 breast augmentations the first were saline, I had those for 10yrs and then had 3 kids, so I went back and got silicone put in, I love them, they look so real nobody can tell I have implants and there pretty big 650cc I'm 5"2 and weigh 115lbs"
- Anonymous /
Vitals /
Sep 17, 2015
Previous
Next
Am I a Candidate for Breast Augmentation?
The decision to undergo cosmetic breast surgery is personal. If you are considering this surgery, it is essential you do it for yourself. You should be healthy and at a normal weight with breasts that are formed, and be the right age to receive implants. If you are unhappy with the size of your chest because they look small or asymmetrical, you could benefit from this surgery. Moreover, if your breasts have changed due to age, pregnancy, or weight loss, this procedure can give them life with increased shape and fullness.
Dr. Gallegos believes that the best breast augmentation results are obtained from breast surgery when the patient has an adequate amount of body tissue to cover the implant. More coverage means a more natural breast shape and appearance. If there is not adequate coverage, wrinkles in a breast implant can often be felt and sometimes seen. Because of this issue, Dr. Gallegos usually suggests placing the implant under the chest muscle. This added coverage provides even better results because while the implant is round, the optimal shape of the breast is not round but oval. When the implant is placed in the submuscular pocket appropriately, a natural-looking breast shape can be produced. Breast implant placement and location are based upon your implant size, activity level, and body type.
As for incisions for the breast enlargement, it needs to be a little over an inch in length. Dr. Gallegos prefers to make periareolar (around the nipple) or inframammary fold (below the breast) incisions because of their tendency to heal well and leave very discreet scars. This approach reliably enables proper implant placement and also decreases the chances of complications.
how long is recovery After Breast Augmentation?
Dr. Gallegos can perform breast augmentation surgery here in his AAAASF-accredited surgical suite as an outpatient procedure. He will prepare you for surgery and put you under conscious sedation. After completing the incision, the silicone or saline implant will be placed through the incision opening and deposited into a surgically created pocket, and then secured into its correct position. Following the placement of the implant, the incision is carefully secured with skin adhesives or sutures. Then, you will be taken into a recovery area and carefully monitored prior to being released. You will be instructed to continue wearing a medical sports bra to help reduce swelling.
Excessive pain is not common during recovery from breast surgery. Most patients complain of pressure on the chest. However, after about 2 – 3 days, most of the pressure subsides. Right after the surgery, the breasts do not look perfect and will probably not match your desires. Usually, the implants look too high and awkwardly shaped, and the breasts feel hard and swollen. These issues arise because of the swelling that occurs in the pectoralis muscle when the implant is placed in the submuscular pocket. This swelling dissipates in time, which is aided by the use of compression garments and sometimes massages. In approximately four weeks, results begin to emerge as the implants settle into the chest, but it often takes eight weeks for final results to become apparent. Exercising should be limited for at least three weeks and a full regimen of exercise may not be started for at least 12 weeks.
How much does breast augmentation cost?
Your cost for breast augmentation will vary, depending on your implant choices and whether you are having any other surgeries. When your treatment plan is made, Dr. Gallegos will go over the estimated costs, as well as financing. Generally, breast augmentation surgery starts at $5,500. The implants that we use are safe for your body and carry a 10-year warranty that covers replacement if there is any leakage. Typically, this occurrence is very rare. Leakage is indicated by a decrease in breast size.
Do I need a breast lift or augmentation?
Your plan might include implants, a lift, or both. Breast lift surgery removes loose skin and raises the breasts while implants enhance the shape and size. In your consultation with Dr. Gallegos, he will listen to your concerns and goals before discussing your treatment options. An augmentation and lift are usually included in a mommy makeover to revitalize the breasts after breastfeeding and pregnancy.
Can I breastfeed with implants?
If you might want to breastfeed after augmentation surgery, talk to Dr. Gallegos during your consultation. It's usually possible to breastfeed after augmentation surgery with the right placement and technique. Breastfeeding and pregnancy can affect your results, which is why it is better to wait until your family is complete to have breast surgery.
Can I have my breast implants removed?
You might decide that you would like to remove or replace your implants. Should this happen, Dr. Gallegos offers breast revision surgery. In revision surgery, your old implants will be either replaced with different implants or removed. If you want to have your implants removed, you might need to have a breast lift because larger implants may stretch your skin. For any concerns or questions after your augmentation surgery, schedule a consultation at Hermosa Plastic Surgery to learn more about your options.
Do implants cause breast cancer?
The FDA (Food and Drug Administration) is investigating a link between implants and ALCL (anaplastic large cell lymphoma). This isn't breast cancer; it is a cancer of the immune system. According to the WHO (World Health Organization), implant-related ALCL is very rare and if caught early, it's highly treatable. Dr. Gallegos encourages all patients with implants to get frequent screenings for breast cancer. You should contact Hermosa Plastic Surgery if you see any concerns, like swelling. Mammograms can still be performed after implants are inserted. Often, the self-exam is even easier to perform as a tumor can be felt more easily if it is lying against the face of the implant.
Will I have to have my breast implants replaced?
Breast implants, unfortunately, do not last for a lifetime. You will most likely need to have a breast implant revision or replacement surgery when the implants are about ten years old. Dr. Gallegos can explain this in further detail once your implant is selected.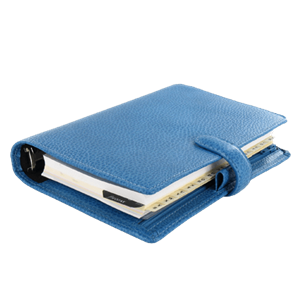 Plan Your Procedure
Average Cost

From

$5,500

Procedure Recovery Location

Outpatient
Contact Us
Cosmetic breast surgery is popular for many excellent reasons. This procedure is FDA approved for safety and effectiveness, and creates exciting outcomes. With numerous enhancement considerations, you can create the appearance you have always wanted. We are proud to offer this proven treatment, and we welcome you to learn more. Contact Hermosa Plastic Surgery in Albuquerque, NM to schedule your first office visit with Dr. Gallegos.
Related Procedures
Related Posts